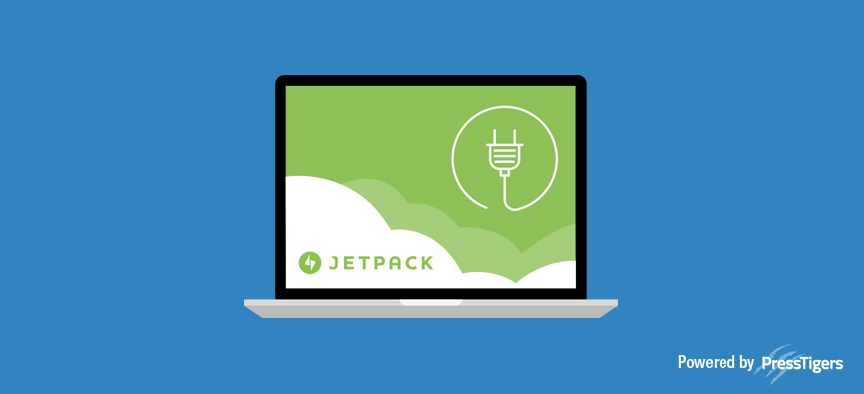 PressTigers
Advantages of Using the WordPress Jetpack Plug-in
The Jetpack plug-in simplifies managing WordPress sites by providing visitor stats, security services and speeding up image load times, thus helping attract more traffic. What's more? Jetpack is a free plug-in.
The Benefits
1. Easy to Install
Jetpack could not be easier to install and set up, especially considering the numerous benefits it provides. The Installation process is as follows:
Go to Plugins –> Add New and then type "jetpack" into the search box
Click on "Install Now" and you need to create a WordPress.com account
NOTE: It is necessary to attach your blog and jetpack.
After plugin activation, you can view the jetpack plugin dashboard on your WordPress dashboard menu. Click on it to generate the following page: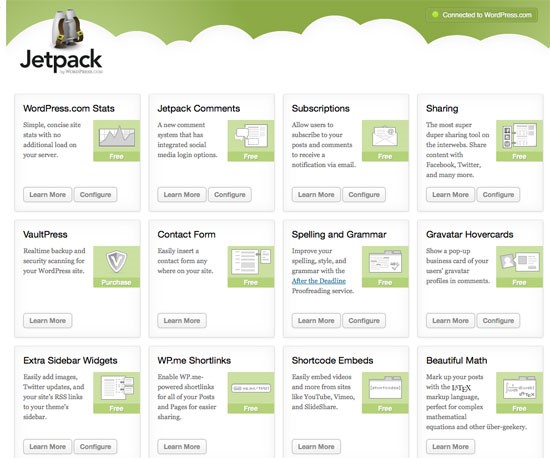 On this page you'll find all the Jetpack functions shown in an easy-to-navigate widget style layout.
To discover the details of any function just click LEARN MORE and all the relevant info will be displayed in a popup screen.
2. Site Stats a Plus for Multi-Author Blogs
Site Stats are back and operating quickly and easily with Jetpack. The main overview page for Site Stats provides a wealth of information at a glance. Within minutes of successful installation and it starts generating useful data: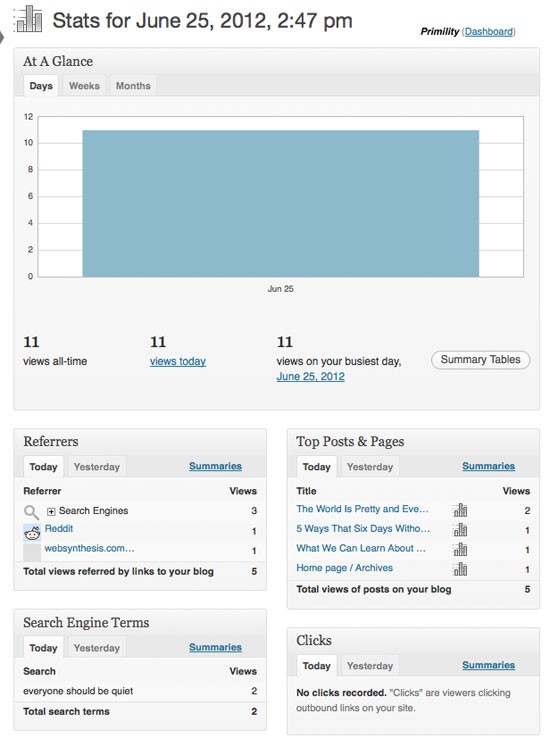 You can check individual post stats from WordPress dashboard in the post section. You also get the link next to each post, in the dashboard, which sends you to the stats for each individual post.

Additionally, you can easily view Google Analytics result in WordPress dashboard thanks to jetpack.
3. Comments and Subscriptions Made Easy
WordPress users often find themselves needing plugins to enhance comments and make it easy for people to subscribe to posts or the entire blog. Jetpack takes care of it all. You can easily enable comments with jetpack and receive notifications when a new comment is made on a post.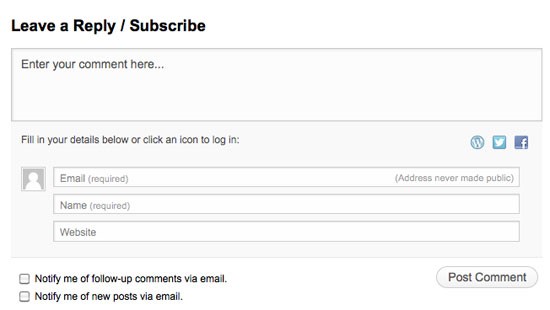 Jetpack makes configuring these options easy. You have to go to a couple different dashboard pages to do so, but hitting the "Configure" button on the main Jetpack page takes you right there.
4. Sharing Made Simple
Adding a social sharing button to a WordPress site isn't the easiest task. Normally, when it is required we used a plugin to setup social sharing with posts. The Jetpack plugin allows us to easily attach social sharing buttons. You just drag and drop from a list of the most relevant social sites.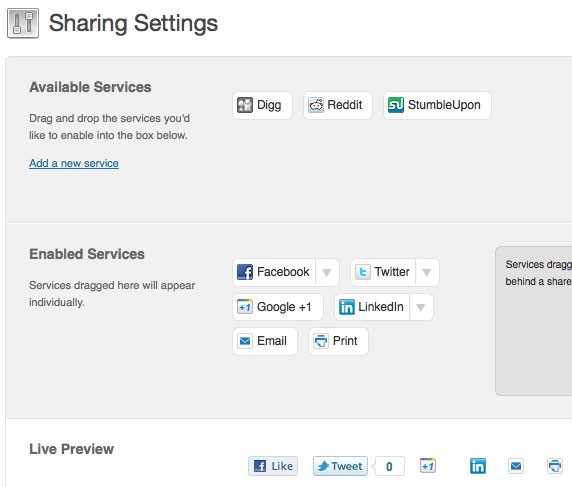 The social sharing icon customization feature is also included. For example, if you want to brand an icon manually you can easily write on the icons.
5. Spelling and Grammar Help
Auto correction, is a huge benefit incorporated in Jetpack. Once you've written a post, just hit this button to get a full review of your post:

You can even toggle (on/off) all of the different options to determine what the spell/grammar check system will focus on: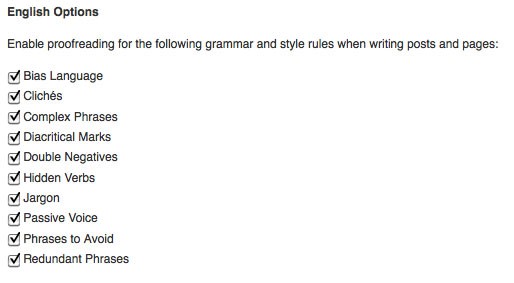 6. Shortcode
Shortcodes can also be created in jetpack. The Youtube shortcode, for example, helps the user set the width and height of an embedded link. These shortcodes can also be used on the WP blogs. All the available shortcodes are mentioned on below:

Not all users are familiar with HTML editor. Shortcode provides an efficient way of page customization as well as the option to easily add media and links to pages.