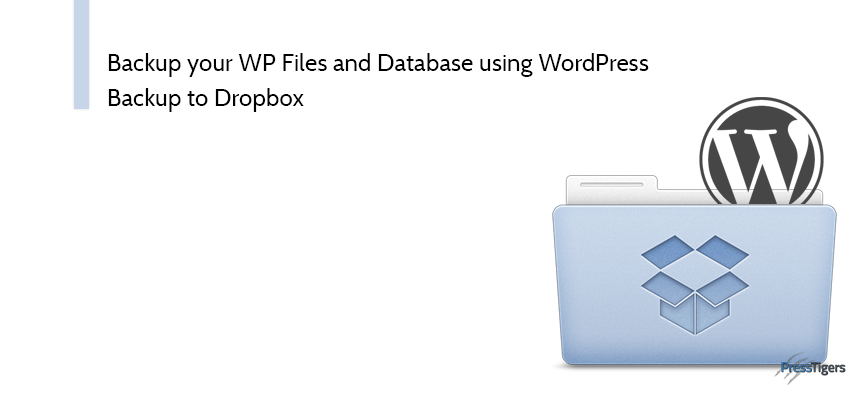 PressTigers
Backup your WP Files and Database using WordPress Backup to Dropbox
On WordPress your posts, comments, pages etc. are stored in your WordPress database and your WP files are at risk of being lost if compromised by unforeseen errors or circumstances. For example, if your WordPress database is corrupted, all your website data will disappear or become damaged. In order to recover your data, it is recommended that you backup all of your WordPress files and database on a daily basis. You will be then able to restore your data in the event that it is lost.
You can do so by downloading the "WordPress Backup to Dropbox" plugin from the WordPress plugins directory.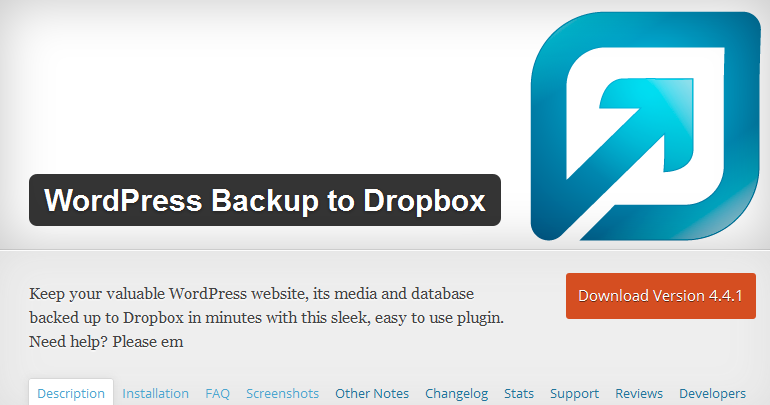 Steps:
Once the installation is completed, follow the steps mentioned below:
Create a dropbox account (if you don't have one) by clicking on this URL:


Activate the "WordPress Backup to Dropbox??? plugin in your WordPress website:


Go to plugin admin page and authorize your Dropbox account by clicking on the "Authorize" button:


Now login to your Dropbox account and grant the plugin permission to access the Dropbox folder. For this, you have to click on the "Allow" button:


Once you click on "Allow", it will show the success notification to access the folder:


Now go back to the plugin's Admin page at WordPress Dashboard:


From here, you can schedule your WordPress backup and exclude/include files from the backup. All backup files will be stored in your Dropbox account. The database will be stored in your backup wp-content folder.
You can download the backup content from your Dropbox account anytime. Additionally, you can download and install the Dropbox App to your system ao your Dropbox files will be automatically synchronized.
Premium Extensions:
For fast backup and backup notifications via emails, two premium extensions are also available:
Email notifications
Zip backup
Note: The only drawback here is that the backup speed is very low, it will take hours to backup all of your files for WordPress backup. It is recommended to exclude the files and folders that you don't want to backup for higher speed.