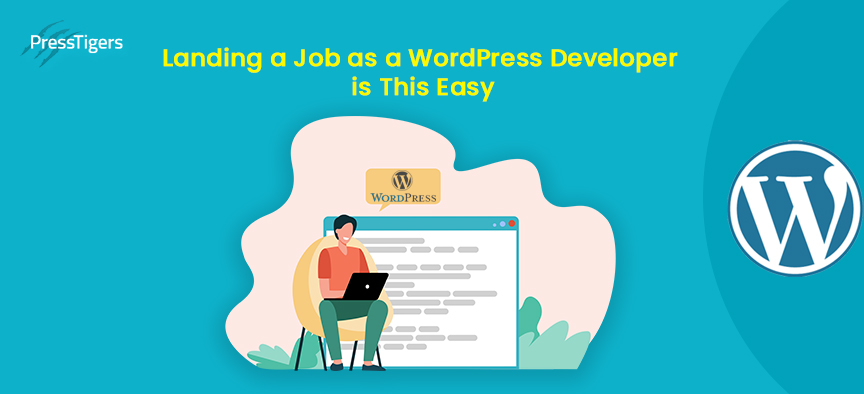 PressTigers
Landing a Job as a WordPress Developer is This Easy!
Are you fed up with following the same office routine every day? Do you wish to deal with your own clients rather than work for a company? And above all, do you wish to become your own boss? Well, guess what, a career as a dedicated WordPress Developer can give you all that!
Even if you are not into freelancing and want to do a job, there are hundreds of jobs available for a dedicated WordPress Developer in the market. But how? What is so great about WordPress that it has such an amazing prospect?
For starters, WordPress is considered the most popular website platform globally. It has a 60 percent share in the Content Management System market. It is so reliable that over 14 percent of the world's top websites are powered by WordPress.
This gives you all the confidence that if you get into a career as a dedicated WordPress Developer you won't ever run out of clients. But the question is; how can you land a job or start a career as a WordPress Developer?
Here is the roadmap you can follow how to become a wordpress developer:
How to Become a Dedicated WordPress Developer?
You should start by assessing what knowledge you already have and what skills you have to learn. Once you do that, you can then choose an area in WordPress Development that best suits your skill sets so that you can then go down that road.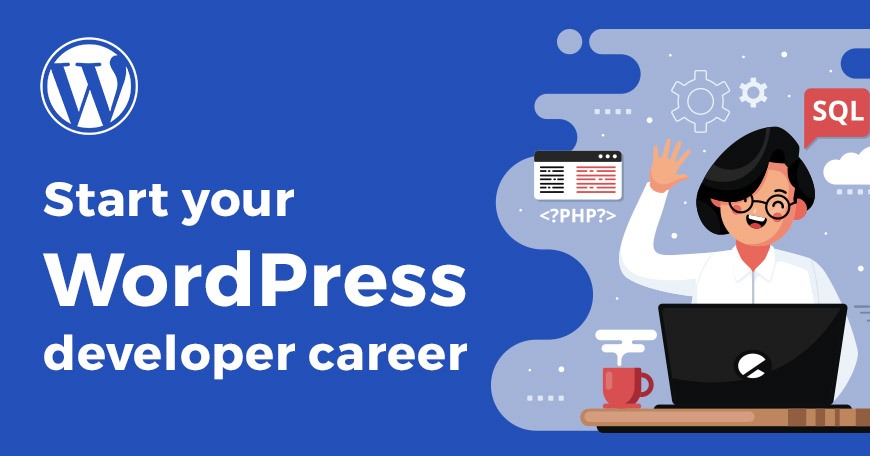 This is how you can start:
Acquiring the Required Skill Sets
There are certain skills that you need to get adept in when you commence your journey as a dedicated WordPress Developer. There are languages that you need to get comfortable with and those would be the building block of the WordPress platform.
Have a look
Html: It is the foundational brick of WordPress. It is a markup code that displays the page and it is quite easy to learn.
CSS: It is a Cascading Style Sheet that adds features to the elements determining how they look. It takes care of fonts, colors, layouts, etc.
PHP: It stands for Hypertext Preprocessor and is responsible for functions like encrypting data, accessing the database, creating files, and much more.
MySQL: It is database management. WordPress stores data from MySQL.
You do not have to master all these languages but at least you must know the basics well enough so that you can apply them to WordPress.
Vigorously Explore WordPress
Since you have embarked on your way to becoming a dedicated WordPress Developer, you should obtain as much knowledge as you can about the WordPress platform itself. The more you can know the better you would be able to do with that knowledge.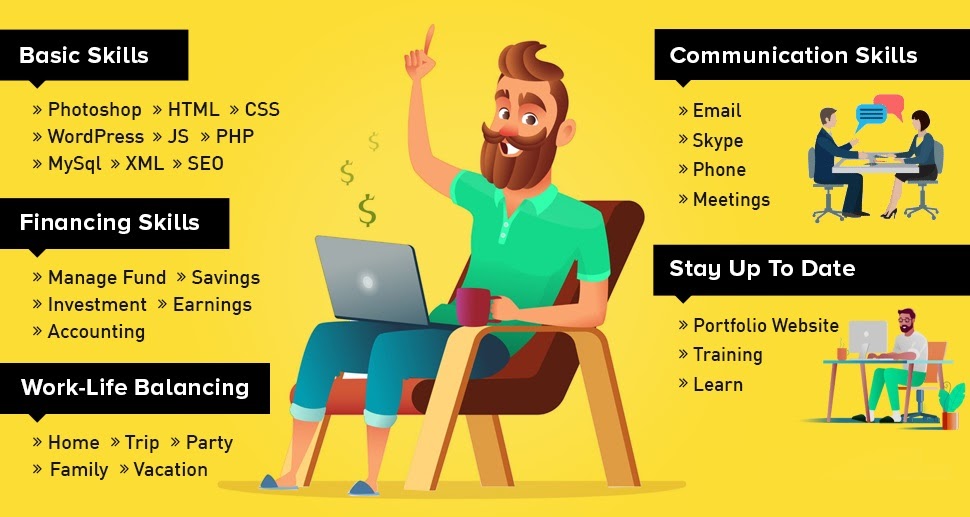 Learn about the functionalities of the dashboard. Another way to learn about the platform is by taking a course to learn about it in detail.
Choose Your WordPress Development Skill
The WordPress CMS is constantly evolving; this means a wide range of opportunities for its developers. In your goal of becoming a dedicated WordPress Developer, you can choose one of the following development fields;
WordPress Core
Plugins
Themes
Remain Steadfast
Brace yourself with innumerable problems that you come across from time to time. These include system crashes and bugs. That is why you have to practice debugging along with learning to maintain the security of your platform.
Unite with Your Fellow Men – Community of WordPress
You can supplement your skillset and remain abreast of the latest WordPress trends by joining the wider community of WordPress Developers. Another benefit is making connections which will increase the prospects of taking on new projects.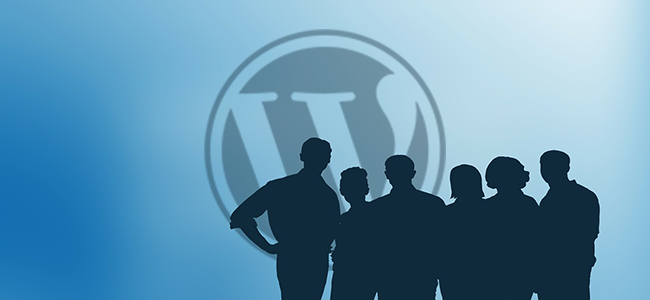 Make a habit of visiting the WordPress forums regularly. You can find answers to almost all your queries there. Also, you can get ideas for theme or plugin developments from there.
You Can't Achieve Success Unless You Like What You Do!
Remember, to succeed in becoming a WordPress Developer, you should have an interest in pursuing this career. Your interest will keep you steadfast and spark an urge to keep learning and practicing. You will be a WordPress Developer in no time.
Meanwhile, if you are looking for a dedicated WordPress Developer for your project, reach out to PressTigers to hire WordPress Developer.