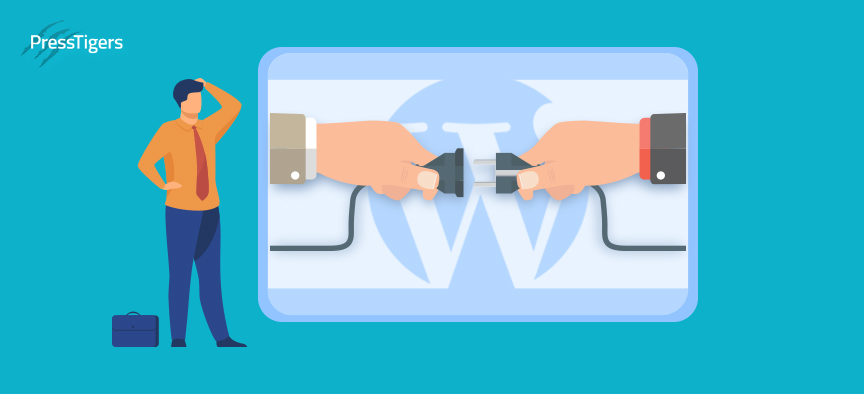 PressTigers
Best WordPress Job Board Plugin in 2021
When you're all set to hire for the new positions at your company, posting it on your official website is still one of the best recruitment techniques. The simple yet effective way of creating a job board on your WordPress website is using third party plugins. It's all good until you have to choose the best WordPress Job Board Plugin for your website as you have dozens of options available on the web and each one of them claims it to be 'quick & super-easy.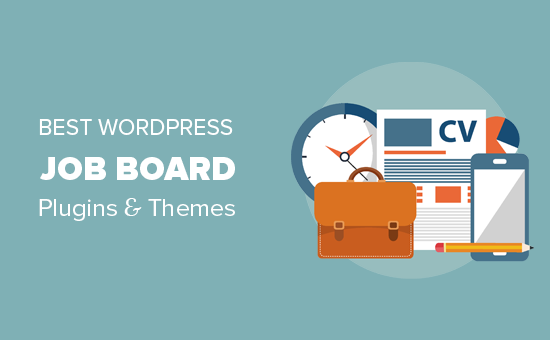 This blog post connects you with a job board, that is actually what it claims to be, 'quick and easy', and is all good enough to relieve your confusion. Yes, we are talking about the Simple Job Board Plugin here. The Simple Job Board Plugin also features in the WP Explorer's list of best WordPress Job Board Plugins in 2021; here's a closer insight into it:
Why Choose a Simple Job Board WordPress Plugin?
Quick & Easy Configuration
You might be hearing this 'nth' number of times, but this one it's true to the core as the Simple Job Board WordPress Plugin is all about making your hiring process possible in a hassle-free way.
Simple Job Board in 4 Easy Steps
Step 1
Install: Go to Your Plugins Section at WordPress Dashboard and Search for 'Simple Job Board Plugin'. Install it!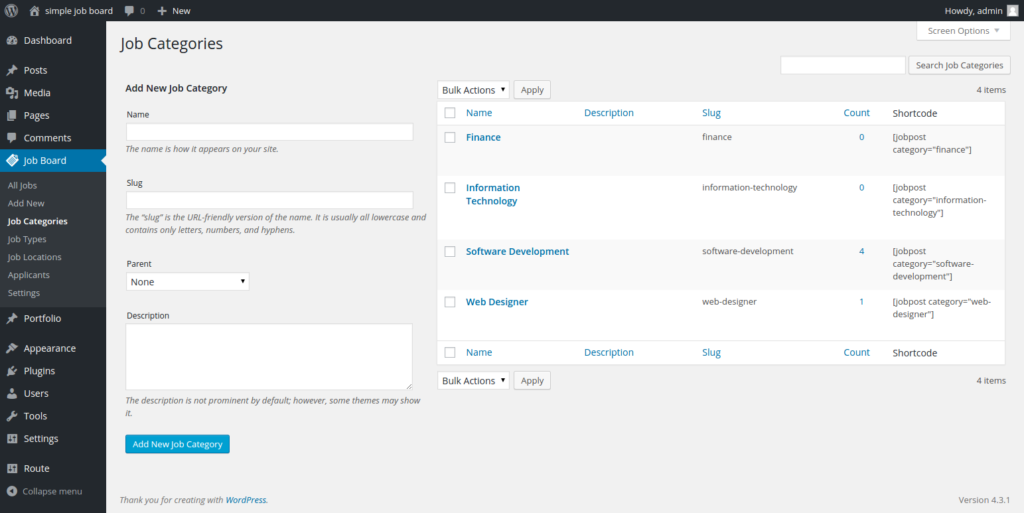 Step 2
Add a New Job: Add job title in the heading and add description below. Once done, scroll down to add job features, application form details, and your company profile.
Step 3
Add Documentation: Customize your documentation part on the top right of the page by choosing your job types, categories, and also do other changes, accordingly.
Step 4
Publish/Make it Live: Press the Publish button on the documentation page. In order to make it live, go to add a new page on the WordPress dashboard and search 'Simple Job Board'. Add the SJB option there and it's good to go.
In other cases, use shortcodes to post it on another page or blog.
Granular WordPress User Interface
The WordPress-like features make SJB easy to use for everyone including laymen. With the granular interface enabled, categorizing jobs in different categories and then managing them is an easy task for the job lister.
Category & Location Based Filter
The category features in the job listings make the sorting easier for the applicants (i.e search WordPress Developer option in IT category). What works as a cherry on the top is job location easily simplified on all jobs created.
Document Upload in Various Extensions
The anti-hotlinking keeps the data secured. Furthermore, it gets better at the applicant's end as this way they don't have to suffer last-minute to change the file format of their CV and details.
This WordPress Job Board Plugin supports a variety of extensions including PDF, PPT and HTML.
Multiple Language Support
There's no language barrier when you're using this WordPress Job Board Plugin as it supports multiple languages in their true form.
SJB Supported Languages: English, French(Français), Arabic (العربية), Brazilian Portuguese(Português do Brasil), Italian(Italiano), Russian(Русский), Chinese(简体中文), Dutch(Nederlands), Serbian(Српски језик), Swedish(Svenska), Urdu(اردو), Japanese(日本語) and Polish(Polski).
Simple yet Powerful Shortcodes
The shortcodes at this WordPress Job Board Plugin allow you to post these job boards on different pages including those in the blogs section.
Customization Available
Looking for add-ons in this WordPress Job Board Plugin? There's plenty to go your way and that too without breaking your bank.
In order to avail of the add-ons and custom features contact PressTigers.