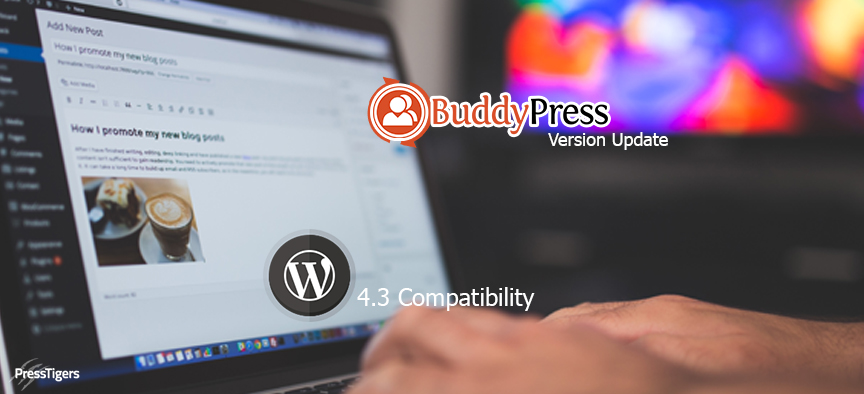 PressTigers
BuddyPress Version Update For WordPress 4.3 Compatibility
Social networks these days have become an ultimate need of all humans. WordPress has recognized this growing need of social interactions between people and developed a Plugin "BuddyPress" to create the customized social networks.
Features – BuddyPress Plugin:
It is a powerful tool to create social network sites based on WordPress. It has the features like profiles building, activity stream, friend list, groups and many more. You can use Buddypress for following purposes:
Social Network for the campus, college or school
Internal social network for your company
Community based social networking
Social networking for some other specific cause.
BuddyPress New Version Release:
BuddyPress has released 2.3 version with major improvements. BuddyPress has enhanced its security and UI interface to ensure the compatibility with WordPress 4.3 release. Some of these improved features are listed below:
Avatar Management: Members can upload their profile picture from front end and on dashboard screen. The UI is also available on the front end for group avatar uploads.
Private Messages: Now members can mark the important private messages with a star. Members can populate the list of starred messages by clicking on "Starred" button from dashboard.
Removal of Vulnerability: The new release allows the users to remove malformed output from the private messages that includes slashes and special characters.