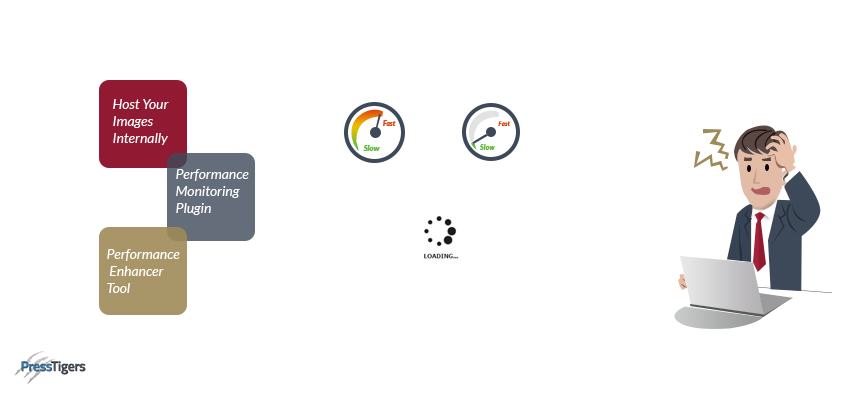 PressTigers
Your Website Is Slower Than Molasses?
Your website is slower than a turtle trudging through peanut butter. Though comically put, this is a very common bug that many mistakenly accept as norm. It's a major concern and a frequently discussed issue within the community, as each second lends to the probability that your website visitors will click away, minimizing conversions and unnecessarily halting traffic. Your problem is most probably either a poorly configured plugin, a series of improperly loaded images or an issue with your web host.
To fix such errors, you need to follow steps mentioned below:
Step 1: Host Your Images Internally
Start by hosting your images through your own site; allowing them to exist externally puts your site's speed into the hands of a foreign site whose power, function and speed you can't control – an unnecessary and potentially problematic factor.
Step 2: Install A Performance Monitoring Plugin
Next, install a plugin that will monitor performance. Not only will this minimize the amount of manpower you put into analyzing each plugin to unmask the uncooperative agent but monitors like P3 will point you directly to whatever your the source of your issues is.
Step 3: Install Performance Enhancer Tool
Last, you'll want to take proactive steps. This is less a troubleshooting tactic and more a "get ahead of the game" idea; a website performance enhancer like W3 Total Cache or WP Super Cache may have the potential to enhance momentously.