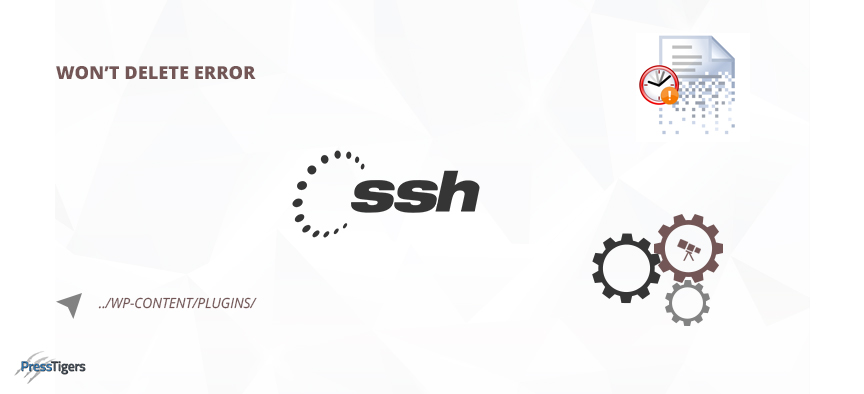 PressTigers
Plugin Won't Delete Error
Some plugins from which you want to stay clear come up with hidden files which become a pain in the neck when you want to delete them. It is a good reason to only download plugins (and themes for that matter) from reputable websites you trust. The problem that encounters is that you can't delete the plugin via WordPress Admin and even if you deleted the plugin's folder via File Manager (or FTP), the plugin still appears due to the hidden or nested files.
In order to resolve this delete plugin error, you can use any one of the following two solutions:
Obtain plugins from trusted sources:
Don't go picking up plugins from all over the place. If you would like to purchase a well-coded plugin, go with reputable sources such as CodeCanyon or WPExplorer. If you're after free plugins, check out WordPress Plugin Repository
because prevention is better than cure.
Deleting plugin using Secure Shell (SSH):
This solution will only work if you have SSH access to your WordPress site. This is what you need to do:
Login into your blog using SSH and navigate to "../wp-content/plugins/"
Use the Is-aI command to list all your folders
Final step, delete the problematic plugin using the rm (folder name) command