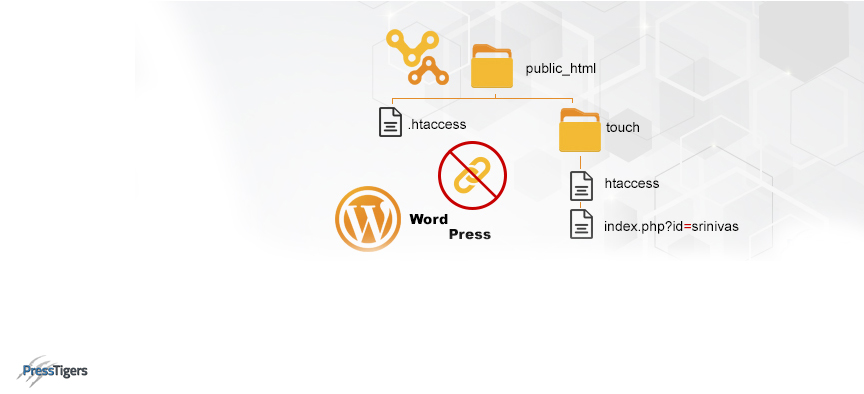 PressTigers
Upgraded WordPress Version Don't Allow Workable Permalinks
Permalink problems are usually very difficult to solve. If you recently installed or upgraded WordPress, the software might not have correctly created the .htaccess file, which is a key to create permalinks. You might even see an error message during WordPress installation related to the .htaccess file.
Cause:
Permalink errors can occur because some hosts do not allow WordPress or you to access or edit the .htaccess file. Most of the time, you can check your Control Panel to see whether your host allows .htaccess file editing permissions or not.
Fix:
If you suspect this problem, you need to contact your host to see what types of permissions you need to set on your server to allow WordPress to gain access to the .htaccess file.