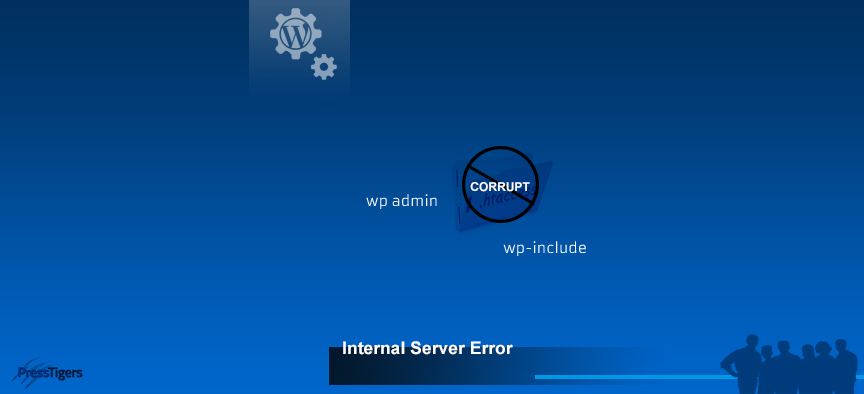 PressTigers
Internal Server Error
Everyone in WordPress community just hates this internal server error. Finding out the root cause of this issue consumes a lot of time because it is caused by multiple reasons. Before jumping to find out the issue, you need to perform the following few steps:
This issue is usually caused by the corrupt .htaccess file.  To resolve this, you need to find out this file from the root folder of your website and rename it. If you are using a file manager for your website, then you must tick the check box to show the dot files.
Now check your website whether it is working fine or not. If it is not working, then try disabling the plugins and Themes (refer in White Screen Death).
If this doesn't work even, then try replacing the wp-admin and wp-include files from fresh installation. It is recommended to do fresh installation on your current host and then copy the files to the current directories.
This is a little complicated issue in WordPress so it is better to take expert advice before doing anything on your website. Else you can mess up with your website.