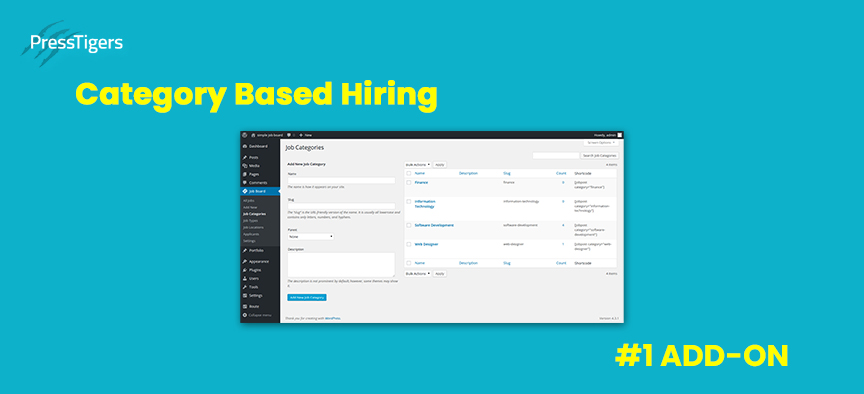 PressTigers
The Secret to Category Based Hiring with #1 Add-on
Do you know that companies are conducting virtual reality-based assessment interviews? WordPress Job application plugin and category based hiring add-on make it much easier, especially when you are using a simple job board for your WordPress website. But, now we see that many online businesses and companies are using different ways of hiring and online recruitment.
As per a recent survey shared by Harvard Business Review, it appears that almost 40% of the companies are outsourcing their recruitment process. Around the globe, there are many remote engineering companies that offer services to provide software engineers, online and remote developers. That definitely makes things easier, however, there are other means that we cannot possibly neglect. Because hiring can be a tiring process, as it involves different steps, and it one of the reasons that remote hiring and outsourcing are preferred.
Therefore online recruitment tools and ways are created to smartly save time, resources, and extra effort as you can see in the below image that it can go on and on.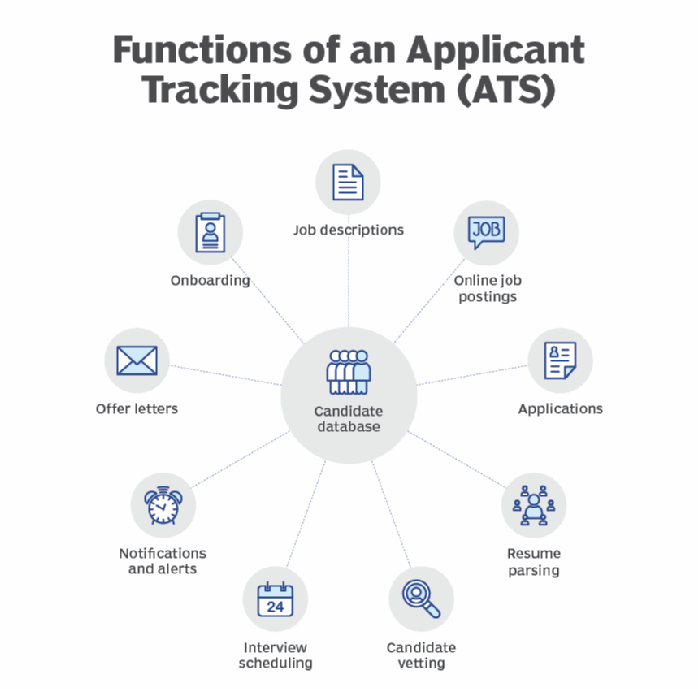 What are the most effective ways or sources to hire resources?
It may be challenging to hire the best of the best, but it's doable. So one can always find and recruit online resources, but what is the best way to receive job applications? Job application add-ons, email add-ons, and category based hiring add-ons are there to make it faster and easier, by simply installing them for a WordPress website.
So what are the most effective ways?
With the digital and online ecosystem becoming more crowded, now it has become much convenient to find and hire people around the globe. But, it has become equally confusing, because sometimes it can get overwhelming and therefore we have organized systems underway to streamline the workings and HR operations.
Here are some of the most prominent ways that have proven effective to hire resource, such as:
Simple job boards to use on WordPress websites can be the most systematic way to go about it.
It has also proven a value-based way to get employee referrals for hiring purposes.
Many of us are now acquainted with social media job postings such as using social media channels like LinkedIn, Twitter, Facebook, etc.
You can also take help from third party recruitment agencies to hire resources concerning different job categories.
Career counseling centers set up within educational institutes to help students connect with prospective companies searching for resources.
Head-Up – Uncover the secret to hiring the best people
The best way to hire people is to create a process that will ensure smooth and seamless hiring. It saves you time because you can receive job applications directly through emails especially with these add-ons and plugins, they empower you with extra features.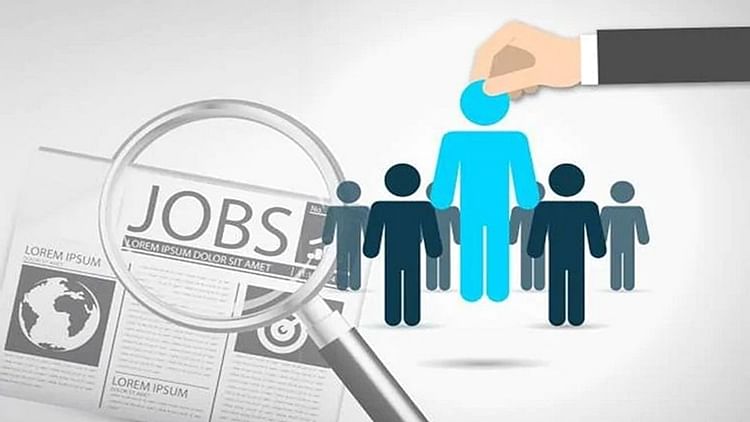 It is surprising to know that despite having the leverage to adopt an automated and optimized process, many companies still tend to manage recruitment manually. It can take up hours of time. But compiling those job applications and getting them directly submitted to your emails is possible through amazing features provided by add-ons and plugins. That becomes the best way to hire people and be the wise one to save yourself the hassle. Doesn't that sound remarkable? Well, to me, it appears like a sweet symphony. PressTigers released different add-ons and plugins for job board and the category based hiring add-on is one of them.
Take a step forward to know all about it!
Time is on your side- Get Category based hiring add-on
With the simple job board, PressTigers has greatly contributed by creating different plugins to use with simple job board and add-ons for extra features. WordPress job application plugins and category based hiring add-on can help you manage your online record of hiring and recruitment. But the question is: What does this add-on do for you?
It often becomes a hassle to manage job posts that belong to different categories. But with this add-on, you can send job-related notifications and emails to multiple HRs concerning the added job post category. Therefore, this add-on has been made compatible with the Email Attachment add-on to make things faster, easier, and convenient for you.
This way you can buy both add-ons to manage this category based hiring, and automate things saving yourself the extra effort and time.

Have you been using a simple job board? If you are familiar with this, then this add-on can come in handy because it offers amazing features that you can use to your advantage:
It helps you to send job posting notifications to different HRs concerning multiple job categories as per their specific description.
It is also said to be compatible with the email attachment add-on. So, you can use that with this add-on too.
You can add multiple email ids to a specific job category as per your liking, as you can take a peek in the image below.

Hold your Horses, before you go anywhere, check this out and you'll buy it at the drop of a hat.
Wanna bet? See for yourself the best category based hiring add-on that there is.
Written By: Saadia Baloch