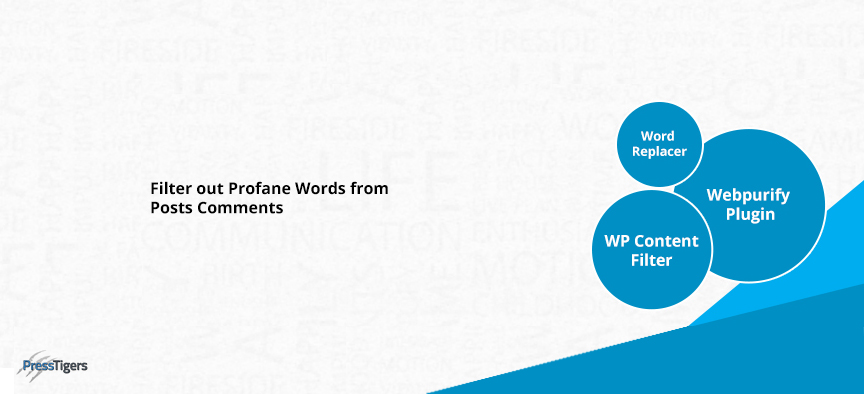 PressTigers
Filter out Profane Words from Posts Comments
WordPress is a leading CMS on Internet with 56.6 million posts per month and 20.3 billion page views monthly. With such a huge traffic on blogs, there are 52.2 million comments posted on different blogs monthly basis. Comments on posts are received from every type of people. A significant amount of comments contain vulgar or profane words/language.
Nowadays, many Internet filters run to block the web pages containing vulgar or profane words on them. It is almost impossible for a blog owner to check every comment posted on his/her blog to avoid the temporary blockage of web pages/blogs.
Many 3rd party services like the following are available to check the comments before posted on blogs:
Webpurify Plugin
For WordPress, Webpurify profanity plugin is used to counterfeit with profane words by using Webpurify web services. Its servers filter out the content and replace the profane words with some special character like "*" or "#". It gives an option to blogger to add list of customized words in Dashboard. Filtration type work is done on Server side (on webpurify server), so it does not over burden the website.
Word Replacer
It is available as a free plugin and gives you an option to add words of your own choice in admin panel. It uses the resources of your Server for content filtering and replacement with alternate words or phrase. The whole process is taking place at your Server that will slow down your website.
WP Content Filter
Wp Content Filter works just like Word Replacer. The main difference is that it gives you more customizations than Word Replacer. You can control wild card character on complete letters or number of letters. Additionally, it gives you an option to apply filter on posts, tags and categories.