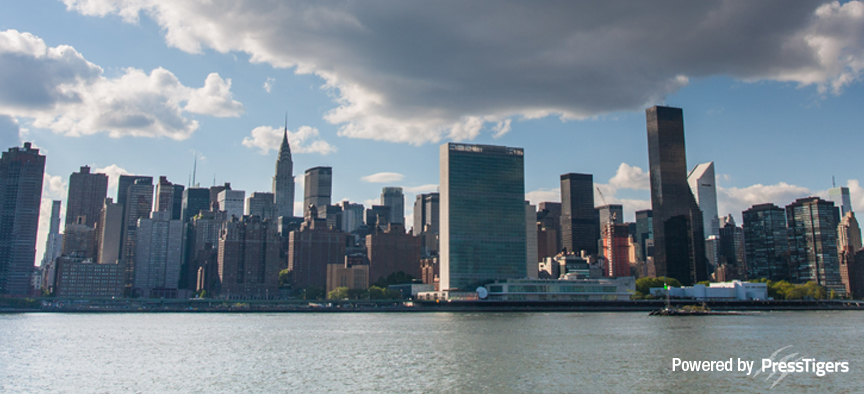 PressTigers
Flashback to WordCamp NYC 2016
It started with a registration outside the United Nations right in front of UNO entrance for camps. Although PressTigers was late after a long-haul 24hours travel straight to WC from airport but got registered in seconds. A lady simply verified my identity and gave me my badge to proceed further.
WordCamp NYC (@ United Nations in New York, NY w/ @liljimmi @melchoyce @shinichin) https://t.co/vMKuD1NPYz pic.twitter.com/2rsP5YROQM

— Mike Schroder (@GetSource) July 17, 2016
Security was tough alright, but surprisingly not as tough as I had come to expect. Convenient overall. The only inconvenience was that 150 meter walk in the sun on my way to the venue. That may be a walk in the park for early morning campers but not for me in the afternoon.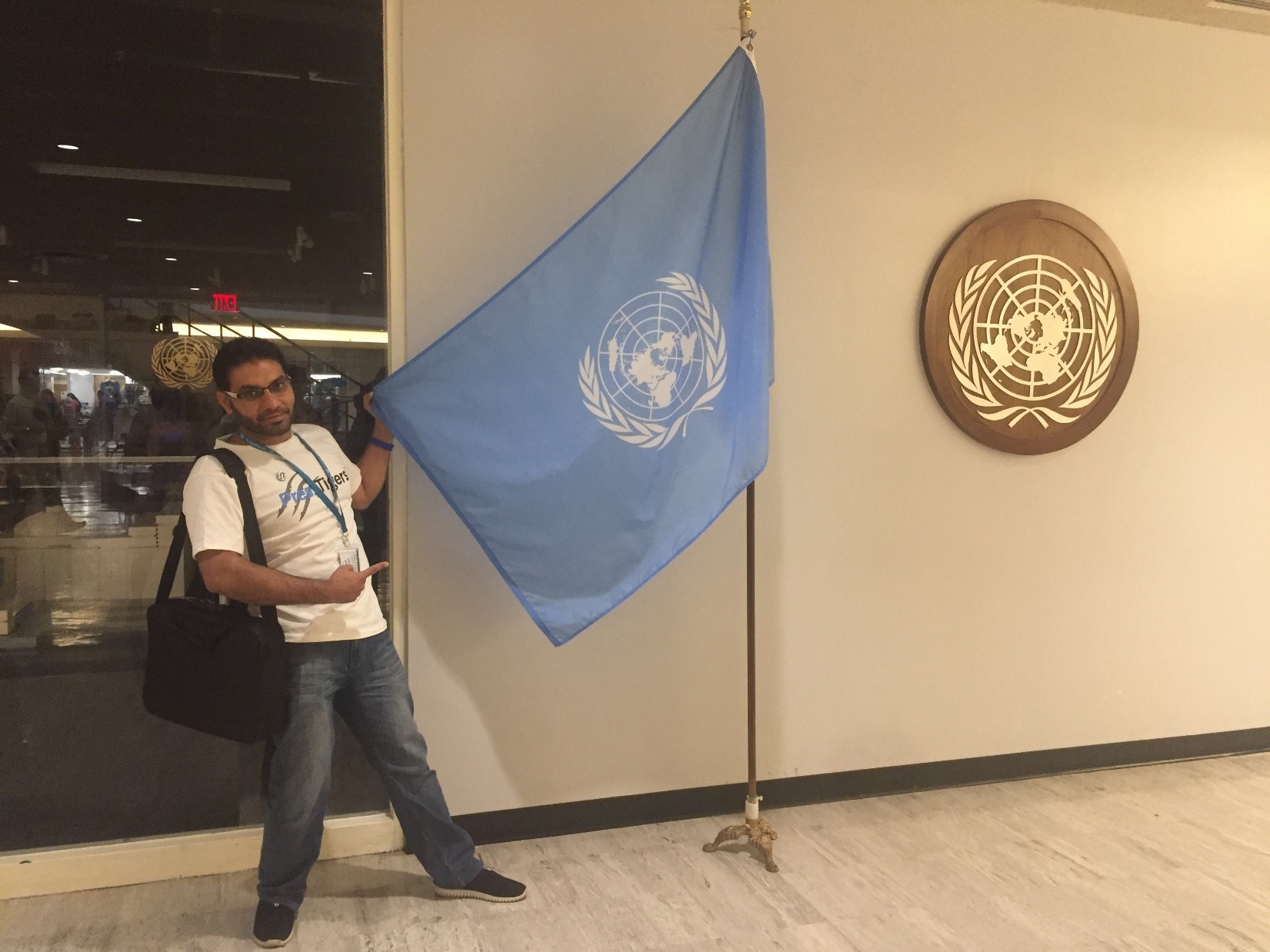 While entering the conference area, after passing the complimentary coffee stall followed by sponsor's tables with loads of giveaways in the passageway. After the passage there were two big auditoriums for presentations. While entering the right one for Developers:
"– aa – Sir, Sir"
Me: Yes Ma'am?
She (a lady behind me): No presentation is going on this time.
Me: What? Is everything over?
She: No, it's lunch time. Let's enjoy some lunch with other campers.
Me: Oh thanks GOD I'm not too late (not for the presentation but for lunch).
Lunch area was right behind the conference building in open air. Hundreds of campers were getting nutrition of their own choice like gluten free, omnivore or veggies. Following by dozen types of drinks, deserts and sweets.
Right after lunch, everyone rushed back to the building to secure their seats in the auditoriums. On both days, I went through number of presentations. I met with a lot of presenters and WP professionals, everyone made that camp good but a few really stood out.
"Don't hack the core!" says the speaker @BruceChamoff. #wcnyc #WordPress pic.twitter.com/kMgpSReVLD

— PressTigers (@press_tigers) July 16, 2016
Among the most awesome was Bruce Chamoff, he amazed the audience by writing a plugin right there for the audience. He didn't use any help or paper rather just straight to code.
it dint worked @ 1st bt salute to @BruceChamoff on coding 4m start in front of 100s of aud, awesome session #WordPress #WCNYC @PressTigers

— Fahad Shakeel (@FahadShakeel) July 16, 2016
In my perspective, charming ladies are never much smarter towards business & technical side but Christie Chirinos proved me wrong by delivering a rocking session over improving an enterprise face through A/B testing. She was good at her words, delivery and answering the question.
In short, try @INGOTHQ for A/B testing all the Things. #Marketers loves you @cicichirinos! #wcnyc #wordpress #wordpresstips

— PressTigers (@press_tigers) July 17, 2016
We met at lunch and I should definitely thank her for attending WordCamp Boston just a week after WordCamp NYC. But before Christie started her preach, Vicki Winters took over the floor and rocked it with her funny gossips. It was my first day at Camp after a long flight as I mentioned in WordCamp Streak and she really energized the audience. It was so awesome to have some fun among serious presentations.
Loved all the #101ways to rock today but this one was close to my heart! #GetADog #WCNYC @troydean @KristinaRomero pic.twitter.com/gUS5nzMH73

— Rachel Warren (@rachwarren17) July 16, 2016
I know that every presenter was damn good at their job with admirable intellect but unfortunately I couldn't attend every presentation. I only selected a few of my interest and rushed to listen to Kristina & Troy. Although it was 101 ways to rock as a freelancer but they rocked more than their presentation. Certainly it's expected when there is a former TV actress on the stage.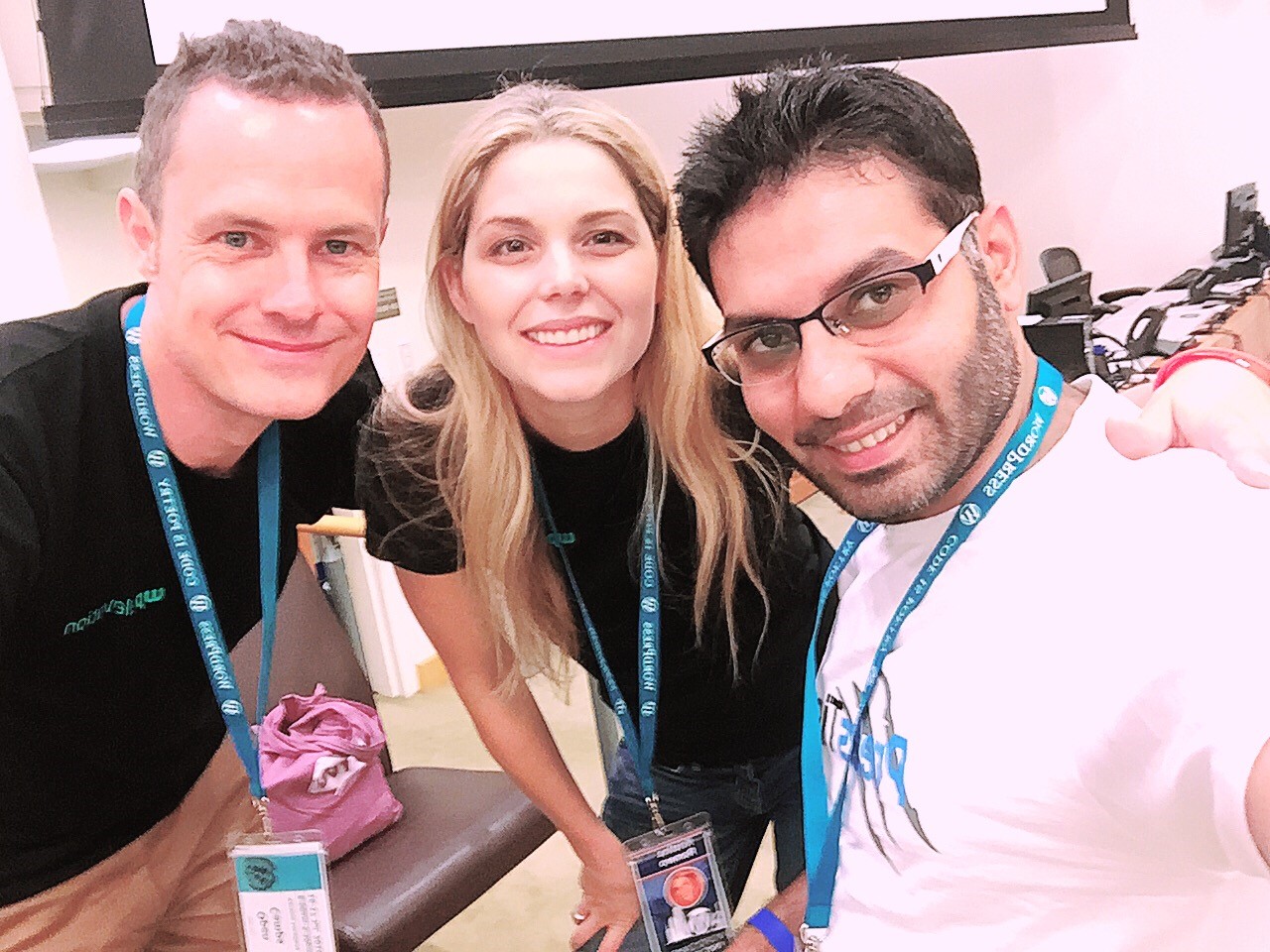 Before the end of sessions, I came across the best technical, cool, damn good and amazing gentleman delivering the best presentation of the day about structuring a WP release. In a nutshell this genuinely cool person delivered the hottest presentation of that Camp. Which was worth attending before anything else.
Good deadlines almost always make toy trim something from a release #WordPress #WCNYC @GetSource pic.twitter.com/XzfObKYCc1

— courtneydawn (@courtneydawn) July 16, 2016