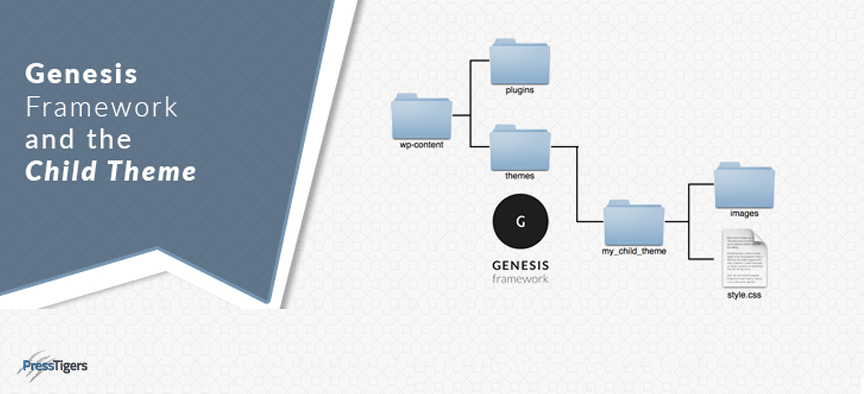 PressTigers
Genesis Framework and the Child Theme
A "Framework" basically describes a highly functional "Base" theme. You can say that framework is the foundation of a WordPress theme. It has all the core features which exhibits the power and beauty of WordPress. These features include the scheme and skeleton of a theme.
Child theme is something that inherits the functionality and features of the parent theme. Child theme is a layer over the parent theme. There should be a parent theme available for the child theme to work so obviously child theme is dependent on the parent theme.
Set Up The Genesis Framework & The Child Theme:
There are many ways to set up the genesis framework with a child theme. Just install parent and child genesis theme exactly the same way like any other WordPress theme. There are many genesis child themes like Patricia, Deborah, etc.
The only sensitive part here is that you need not to install child theme before the parent theme. If you will install the child theme first, then WordPress won't allow you to install the parent theme. If this happens, just delete the child theme and run the whole process all over again keeping in mind to install parent theme prior to child theme.