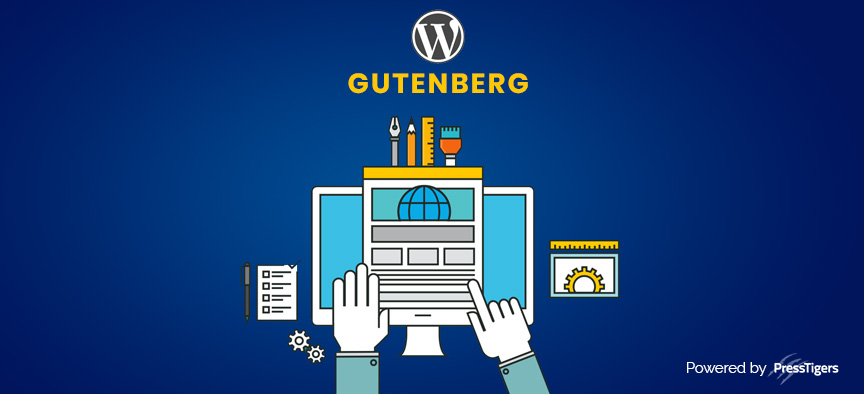 PressTigers
Gutenberg: An Impending incredible Editor in the Landscape of WordPress
WordPress has recently introduced its latest inspiring REACT based editor named "Gutenberg". There are many unique specifications in the Gutenberg editor which let it successfully become the top-rated editor in the landscape of the WordPress. The Gutenberg is a separate plugin but soon it's going to be merged with the WordPress and will be its default editor.
The updated version of the WordPress will be 5.0 which is going to be released on 19 November 2018 and Gutenberg will be merged with the core. The expected date for the beta 1 release is 19 October 2019 and 30 October 2018 for RC 1. It is said that great things take time so it is expected that 5.0 may take some additional time. So, the secondary release date for RC 1 would be 8 January 2019 and for the final release, it would be 22 January 2019. The current release date is 19 November 2018 which can be moved to 27 November 2018.
Gutenberg editor has made a considerable fan base in a short period of time. Its developers & volunteers have put great effort to make it flexible and easy for everyone. Therefore, just take a look at all those features which made the Gutenberg profitable and popular in such a short span of time.
An Incredible and Neat Writing Environment
Gutenberg editor will give you the chance to depict your thoughts and ideas in such a way that would actually catch the reader's attention. Its delicate and clean writing platform would allow you to paint the real picture of your ideas and experiences. The writer will be more smooth to write and share its thoughts on such delicate and flexible platform.
The inspiring Approach to Block
Now, you don't have to waste time in boring custom codes to edit your content. The Gutenberg editor exceeded its approach and introduced the concept of block in this platform which amazingly got audience attention. In Gutenberg editor, everything can be described in a block. You will be able to define any part of your content and even its specifications. It gives you the opportunity to make changing in your text with the help of this incredible feature of the block. Every block contains its own layouts and options and these can be saved as "reusable blocks". The blocks can be utilized from simple layout of the content to the complex images. You don't have to gain the expertise for being the developer to create exciting posts and pages. It allows the starters an easy and flexible way to create their posts without any expertise.
Gutenberg editor also contains nested blocks which would allow you to set a template. When you will add the page, all the inner blocks will already be displayed. you will be allowed to lock the parent block to avoid any change in the inner block.
There are some default Blocks which can be used for many other things e.g:
Common Blocks

Paragraphs

Lists

Quotes

Headings

Images

Cover Image

Galleries

Audio

File

Video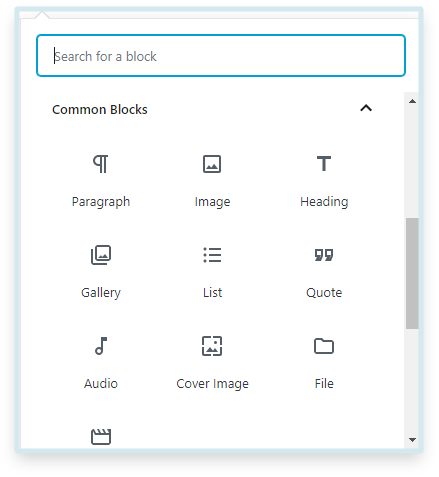 Formatting

Code

Classic

Custom HTML

Preformatted

Pull quote

Table

Verse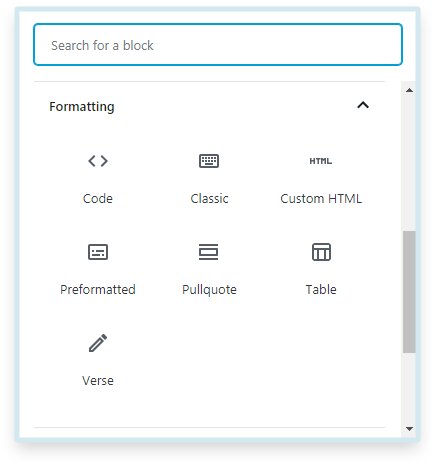 Layout Elements

Buttons

Columns

more

Page Break

Separator

Spacer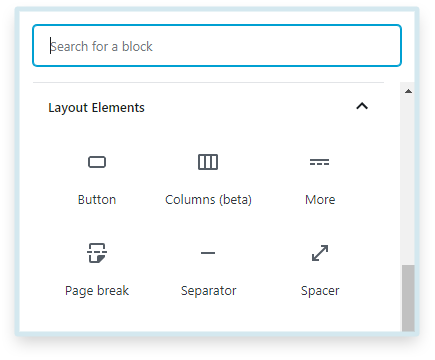 Widgets

Short Codes

Archives

Categories

Latest Comments

Latest Posts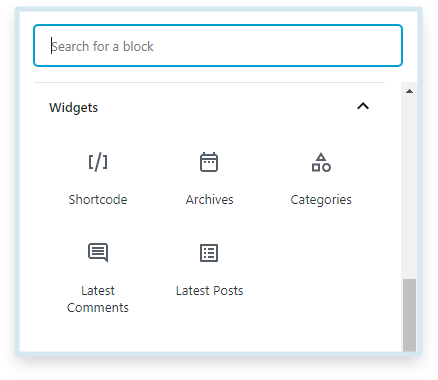 Embeds

Twitter

Youtube

Facebook

instagram

WordPress

SoundCloud

Spotify

Flicker

Vimeo

Animoto

Cloudup

College Humor

Daily Motion

Funny or die

Hulu

Imgur

Issuu

Kickstarter

Meetup.com

Mixcloud

Photobucket

Polldaddy

Reddit

ReverbNation

Screencast

Scribd

Slideshare

Smugmug

Speaker Deck

TED

Tumblr

VideoPress

WordPress.tv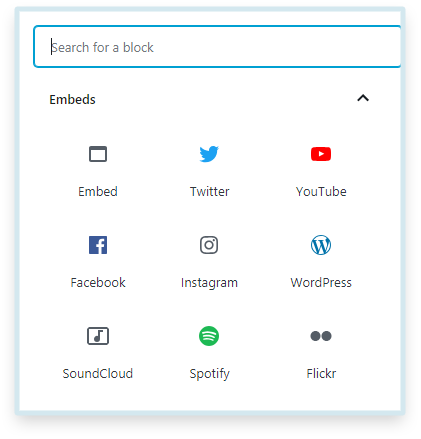 Written By: Abdullah Ramzan and Rida Junaid