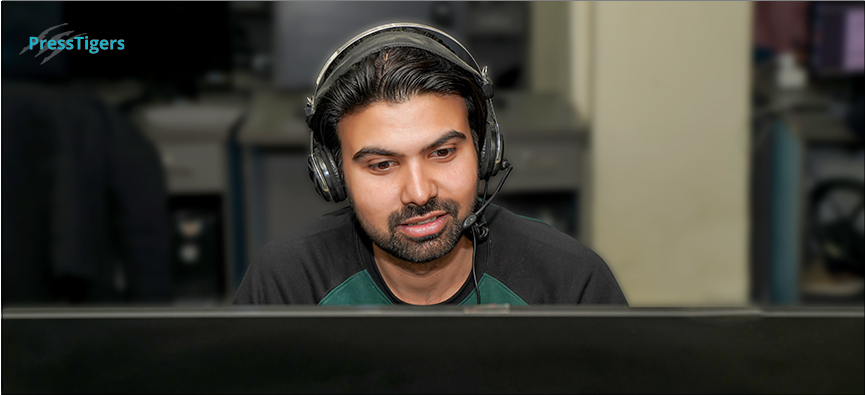 PressTigers
A Discussion with Dedicated WordPress Developer at PressTigers
Did you know that the duties of a dedicated WordPress developer are not limited to development only? A developer has to do a lot of other stuff as well along with the design such as:
Inspecting the functioning of the live website
Leading WordPress pieces of training with the client
Troubleshooting content issues
In this discussion with our top WordPress developer, we tried to cover everything that comes under the job role of a WordPress Engineer as well as we asked him about the obligations that he carries out day-to-day at PressTigers.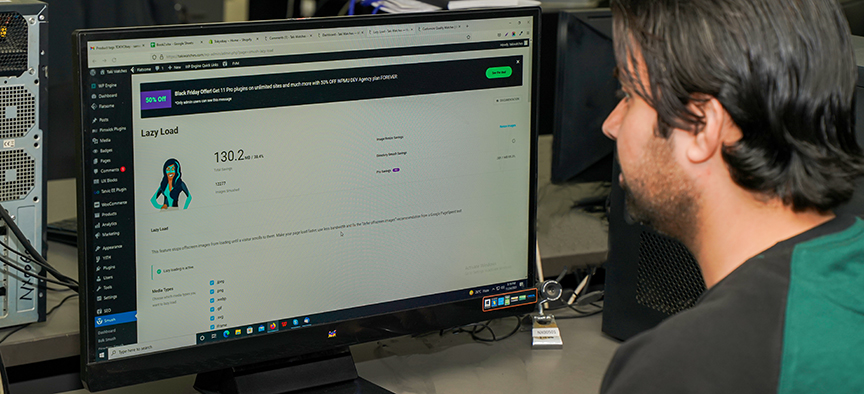 The fundamental duties of a dedicated WordPress developer include designing and scheming WordPress front-end and back-end systems as well as testing the site, designing plugins and add-ons if the need be.
WordPress is undoubtedly a lucrative field that attracts companies and independent freelancers. According to modern research, a WordPress developer bags between $44,999 and $151,999 on average in a year for his development work.
To further know the duties and commitments of a front-end and back-end developer, let's jump right into our exclusive talk with Sameer Abdul Sattar who is a top WordPress developer at PressTigers.
Sameer is a part of our dedicated WordPress Team who manages everything concerning the front-end and back-end of WordPress web development.
He not only creates Custom WordPress Themes and Plugins but also builds Sitemaps or Wireframes for his prospects. In addition, he assists his clients with reviewing and debugging their codebase regularly to look for any bugs.
Let's live one day of his life learning about his duties and usual routine.
A Day in the Life of Our Dedicated WordPress Developer
Do you want to make a living as a WordPress developer? Or do you wish to become a REAL developer?
With more than 7 years of WordPress development practice behind him, Sameer has acquired a work cycle that, while the work itself varies, is pretty much identical every day but accommodates him as a developer because he not only gets paid well but improves his talents and can market himself well.
So, here's how he spends his day.
Sameer is conscious of his physical fitness. Thus, he begins his day with healthy cardio exercises and takes proteins for breakfast. After this, he prefers to spend his first hours with his family and then comes to the office.
What we know about him is that he's a creative being. You can't be good at visual storytelling if you're not creative. In addition, Sameer is proficient at HTML, CSS, and JavaScript and is capable of working according to the client's demands.
Sameer has spent more than four years with PressTigers as a dedicated WordPress developer and has a solid understanding of current front-end development techniques. He configures and customizes different MS systems. His expertise at all levels of WordPress exceeds clients' expectations and he turns them into long-term happy clients.
He is currently working on the David Spenser Eyewears and Taki Watches eCommerce stores.
Being a Top WordPress Developer at PressTigers, he is responsible for training his junior resources and interns. He demonstrates optimization of pages for conversion and demand generation. He also teaches the basic understanding of website analytic tools i.e. Google Analytics and Google Tag managers, and SEO principles.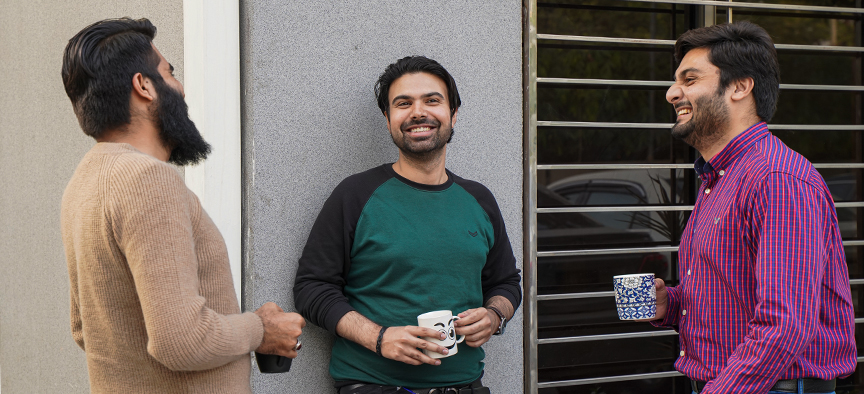 At the end of his day, he spends time with his colleagues and once he's at home, he prioritizes himself to spend his time with his wife and they together watch their favorite series.
Suggestions
Apart from the basics, a dedicated WordPress developer must explore other stuff such as learning WordPress REST API to build active web applications. He must know how to make plugins and themes using APIs.
Apart from that, he must be good at WordPress Plugin Development, in which he should dig into different subjects like HTTP requests, Transients, AJAX, Cron Jobs, PHP, CSS, and API.