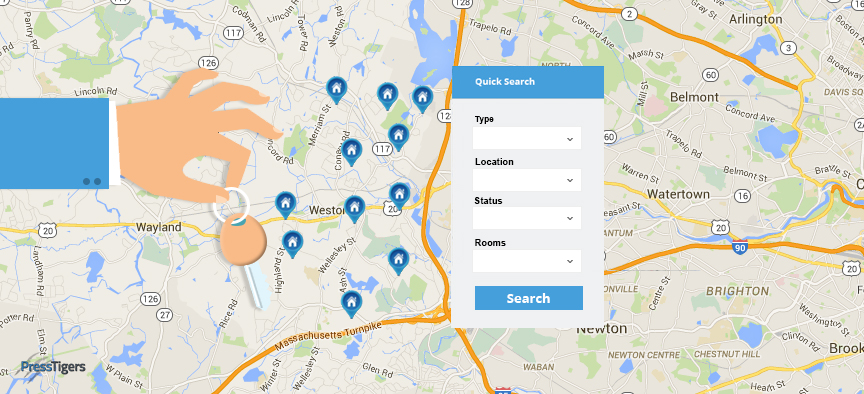 PressTigers
IDX System Integration For Enhanced Specifications In Real Estate
Those in the market for a good home know how difficult it is to find exactly what you're looking for as it is. When one client became invested in rendering this process even easier for his customers, we knew IDX/site integration was the key.
The goal was to help site users search for available properties in their regions of choice; they'd also be able to partake of the latest real estate news.
In this way, our client maintained autonomy of his property database but was able to provide access and information to his own customers, establishing his site as both an easy-to-use and trusted source.
We implemented the following steps:
Embedded dsSearchAgent widget into theme through which users can search
Developed template for property search map and listing
Integrated dsSearchAgent widget with property map and listing template