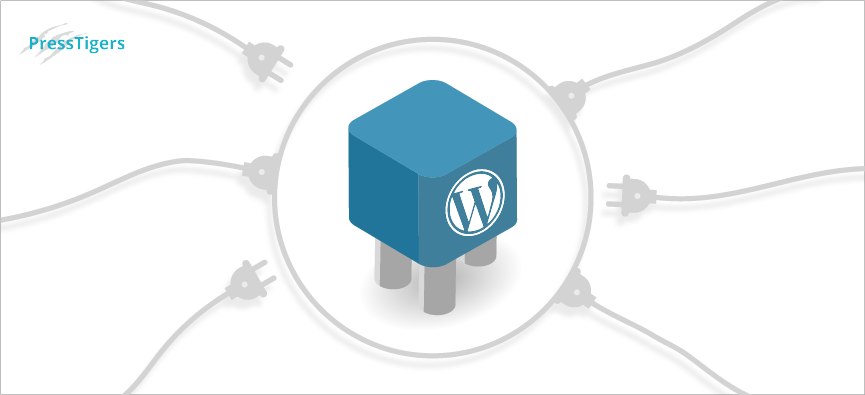 PressTigers
Investing in a Plugin: It's easy, Efficient, & cheaper
Invest in WordPress plugins! Seems like a strict call to action right? But hear us out as we explore how a plugin is more than just a cherry on top.
WordPress isn't complete without its precious plugin feature. It was this plugin feature that got WordPress its breakthrough popularity. Plugins became a real phenomenon in the programmers' community. It encouraged nonprogrammers to get involved in the web development process by investing in WordPress plugins.
So without further ado, let's establish some key points as to why you should Invest in WordPress plugins and why it is the only best choice for you.
Let's talk about our simple job board plugin!

User Friendly
There is absolutely no rocket science that goes into understanding our simple job board plugin. It's extremely easy to use our plugins, install, and activate them. You only have to click 3 times in the admin panel and the desired functionality you want will be up and running in no time.
For any reason, if you do not like a plugin and consider it useless then you can simply deactivate it from your WordPress panel. However, it's best to do your research when investing in a plugin as miss usage of plugins can cause your website to slow down.
Cost-Effective
Plugins were created on the fundamentals of replacing extensive coding. Developers don't come cheap and their salaries do weigh down on the overall project. Not opting for plugins means going the hard way. Onboarding developers to the project, making them understand the requirements and burning those bucks. You can easily avoid this situation if you Invest in WordPress plugins. The cost difference will be significant enough which is unavoidable. Now you see a developer might take away hundreds of dollars while a paid plugin will set you back under $100. Here identifying the value is important.
For instance, many companies have to invest in their corporate websites to reflect a job section page for hiring new employees. The cost here can be cut short with our simple job board plugin. You can just download and activate the simple job board plugin as it is free. We have YouTube tutorials to best guide you on the plugin's functionality. It will only take minutes to post your first job post on your website.

Saves Time
Before plugins, developers had to code extensively to reflect the necessary features on the website. It was a tedious and time-intensive task. Now web development projects can be dealt with easily by adding functionality with a click of a button. For example, most graphic designers out there now use premade templates and change them accordingly. Invest in WordPress plugins because it is almost the same because your efforts are being saved and nothing has to be developed from scratch. Everything is pre-made in the WordPress plugin market, good to go!
Flexible
Going custom has its limitations but a paid plugin is quite flexible. When you invest in a plugin you can use it on your other WordPress websites. It is really simple, the functionality is easily transferable. However, when opting for custom you always have to abide by the pre-existing code and write by that to produce the functionality.
The best part if you invest in WordPress plugins is that most of them have multiple functionalities. It has the option to let the user turn on/off certain functions that are redundant. Your very own customization to plugin features.

Well Documented
Like when you buy a paid WordPress theme that has a well-documented structure, investing in a simple job board plugin gives you vast information about its functionality. It's easier to foresee what features you will be getting with a paid plugin but not when you hire a developer to extend your site's functionality. The outcomes are unpredictable as to what a developer will produce. This is the reason why you should play safe and be more inclined towards investing in the WordPress plugin.
Secured
Plugins that have protective functionality are mostly created by companies that have a good standing. WordPress only allows for trusted companies to list their plugins on the website and Presstigers is one of them.

One of our newest plugins is zip code-based content protection. For those of you who have a blogging website then you're in a treat. This plugin will lock your content as per the zip code. By activating this plugin you'll be restricting viewers as per their zip code. To view your site's content, users will have to input their zip code. This will let you filter out your audience and target specific regions.
Your website will be secure, free of spam, and it will reach your true target audience. So invest in WordPress plugins to give you sites added security as well.
Conclusion
Convenience is the name of the game these days and plugins straight-up offer convenience to its users. You can either choose to take things simple and efficient in your web development project or add unnecessary complexities by opting for custom functionalities. The choice is yours at the end but given what investing in the WordPress job board plugin will do for you outways the custom development path.
WordPress job board plugin – Custom Bundle by PressTigers – is an ultimate must-have add-on set that lets you create your own bundle & include any add-ons of your choice which will enhance your Simple Job Board plugin experience to the next level. The best part is, you create your own bundle at a competitive price!
If you choose 5 products – You will get a 5% Discount on the entire order.
If you choose 10 onwards products – You will get a 10% Discount on the entire order.
What is holding you back?