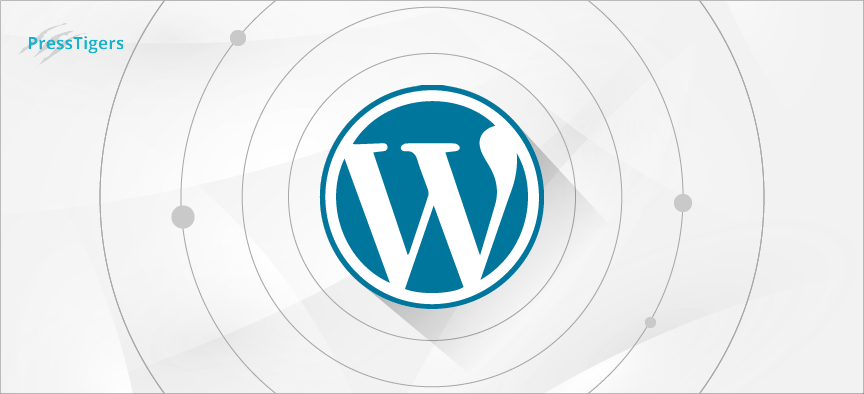 PressTigers
WordPress 5.9: What should you expect?
What are the latest WordPress 5.9 features? What's WordPress 5.9 Scope today? Let's discuss!
In almost two decades, WordPress still stands tall for being the only go-to platform for building websites. It gained massive popularity due to its ease of working with its iconic website builder. Now as WordPress 5.9 features are coming soon, things are going to get a lot more flexible!
Stay tuned to know about all the new and exciting WordPress 5.9 features, their impact, and our solid views.
WordPress 5.9: What Should You Expect?
WordPress 5.9 scope is the third significant release of this year and it is highlighting your blocks, intrinsic web design, navigation menus, interface for theme.json, etc. needs.

Here is what is new in this release!
1- Enhanced Responsiveness
Responsiveness was a big problem while web designing through block style layout. One of the major work-around with this update is that it allows for every block to be intrinsically responsive. This means that every block is interactive separately and this responsiveness can make their blending with spaces and screen easier.
However, to enable this feature, the container blocks have to sync with the layout control. But don't be overwhelmed, this won't increase the interface complexity. The guys over at WordPress have made it clear that they're going to allow for the whole website to be edited, without making it difficult or puzzling.

WordPress 5.9 features will include improved fluidity of typography tools, which will enable pattern integration easily.
WordPress 5.9 features will solve the problem of browsing patterns seamlessly by expanding the inserter integration and the setup flow of single and multi-block sections.
2- Navigation Menus
Improvements in navigation blocks and screens have been under development for a long time now. Apart from the block design enhancements, this feature will be one of the core accents of WordPress 5.9 scope. Moreover, they have made it a priority to reduce the complexity, making the platform user-friendly, and rigorously testing themes.
3- New Interface for Theme.json
WordPress 5.8 laid down the foundation for this new theme to be able to load different blocks and how the interface is controlled. WordPress 5.9 features will give users the chance to explore these new style properties. But an updated design is in the prototyping stage and might be available with 5.9.
As of right now, the structure of Theme.json deals with blocks and elements.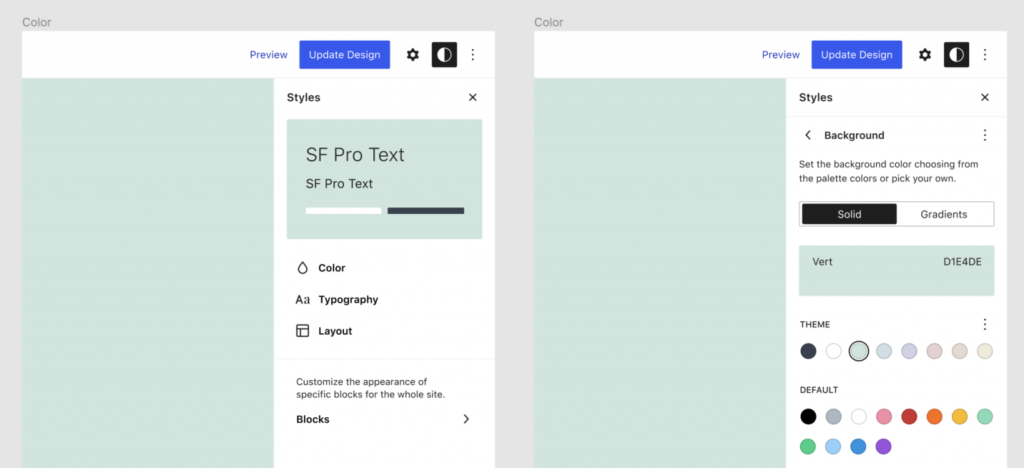 4- Aiding the Design Tools
Other than the new interface for theme.json, block responsiveness, and navbar, one of the other major WordPress 5.9 features is to integrate design tools smoothly with block API, which will allow consistent access to these tools also third-party ones of course.
Simultaneously, working on the WordPress component system, tweaking color tools, their accessibility, etc.
5- Solidifying Editing Flows for Block Themes
UX and its design need a workaround as well. WordPress 5.9 scope will feature the support for mapping out architecture and its process flows. For example, editing templates, parts, styles, pages, etc.
All the feedback gathered from the user, their experience will be keenly observed in the design process. Moreover, all the transition flows will be redefined from existing widgets to block areas when suitable. Side-by-side theme switching mechanisms will be monitored.
6- Improvement in Core Vitals
WordPress 5.9 features hold the capability of boosting your largest contentful paint metric in other words website's core vitals up by 33%. You might be wondering, what are the 'largest contentful paint metrics'? The largest contentful paint refers to the amount of time it takes to load the largest element on your webpage for it to be interact-able with the user.
This part has always been difficult to fix as website speeds have always been compromised with extensive loading time. However, with WordPress 5.9 features, it looks like it can fix this underlying problem. But first, take a look at your WordPress website insights, and if your website contains heavy elements then you should very well consider upgrading once WordPress 5.9 scope is available.
The competition out there is straight-up cutthroat. Adapting to new features and being on track with WordPress updates can be challenging. So why not let the experts handle your project for you? Our dedicated team of WordPress developers is here to make your website a memorable experience for your target audience.

Our Thoughts
For regular WordPress users, this won't be much of an impact but to the core developers, this is a significant update. Since WordPress have shifted their focus to block-based themes and block editors, WordPress has become complex to use but gradually these updates are easing down the process of user workability.
What do you think?