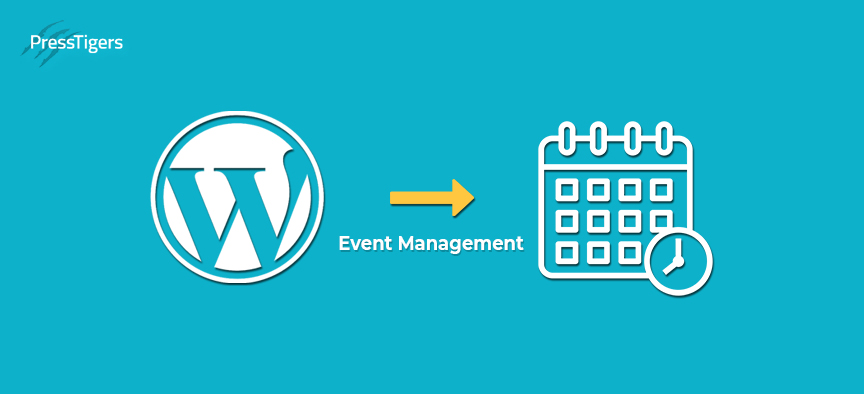 PressTigers
How WordPress can assist with Event Management?
WordPress is without a doubt the undisputed King of Content Management Systems. The very nature of WordPress allows it to be a highly effective tool when it comes to management. Event management isn't an easy field as there's a lot going on at all times. Catching up to sub-events within an event can be hectic especially managing the entire buildup of an event can be a hard task to carry on.
Enter WordPress Event management tools! Event management has never been this easy with WordPress as it enables event managers to find ways to increase the efficiency of holding an event. WordPress has a ton of plugins that you can use for event management. From setting up a ticketing system to automated email generation, the possibilities of WordPress event management tools are unlimited!
Check out some of the finest selection of event management plugins for WordPress:
1- WP Events Manager
Events Manager is a WordPress plugin that is specially designed for event management. It involves a process that includes easy event registration with the options of single and multi-day events. We all know Booking Management isn't an easy thing, WordPress Events Manager definitely ups the game in this department as it enables you to gather booking data as efficiently as possible. Another amazing feature that the Events Manager adds is that it uses multiple location types such as physical location maps and online webinars. Basically, you have a single hub that can multi manage all sorts of events with utmost perfection.
2. Event Organiser
Similar in nature with WP Events Manager when it comes to functionality as both are competitors. However, there is one major difference between the two. Event Organiser can add an event custom post type that can fit naturally within WordPress and works parallel with other posts. This also allows you to gain control of several other event modules to improve further functionality of your website. It also uses JavaScript actions to modify interaction with calendars and maps so that the best results can be deduced.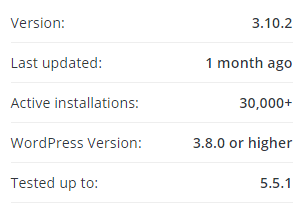 3. Event Expresso 4 Decaf
Let's talk about tickets! We all know what a hassle ticketing can be but WordPress event management makes it way easier than you ever thought. Event Expresso 4 Decaf is a great plugin to handle all your ticketing concerns. It's an easy to use and effective event ticketing and registration platform that includes multiple payment options including PayPal. No need to track each ticket sold, the plugin presents an interface that is easy to use and configure. It even sends out automated emails to each buyer of a ticket. Premium features also include multiple payment systems, multiple pricing, and ticketing options & contact profiles information.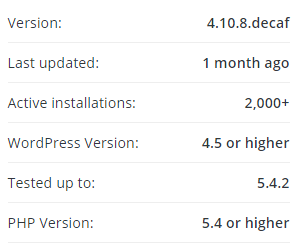 4. The Events Calendar
As event managers, we all need event calendars to make sure our tracking process isn't derailed. With The Events Calendar, this is exactly what you'll get. A calendar that allows you to easily create events whether physical or virtual. The plugin is integrated with Google Maps so as to allow you and your event attendees to know the exact location where the event is being held. We like to think of this app as an event visualizer app that helps your event attendees navigate through time and location. It also includes a widget that you can use to display upcoming events for future use.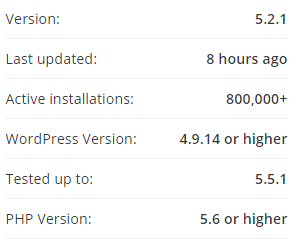 5. Amelia
Amelia is a WordPress event management tool specialised in bookings and setting up appointments. If you're an event manager, then with Amelia you get an all-in-one solution for all your booking needs. It has an easy to use interface and allows quick action with automated features. It also has the option for real-time SMS reminders to attendees as well as multiple options for payments. Booking, cancelling and rescheduling appointments is obviously under Amelia's domain.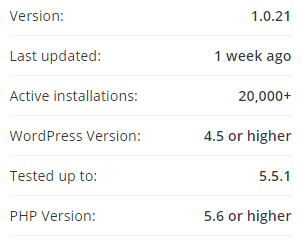 In a Nutshell:
You being an event manager, it is extremely essential that you focus on things that are important rather than wasting time on booking, tracking, and even receiving payments. The reason? All these processes are now automated and can be done much more effectively in comparison to manually doing these tasks. It's high time you jump on the bandwagon as well as we can help you identify which plugins are best for your website!