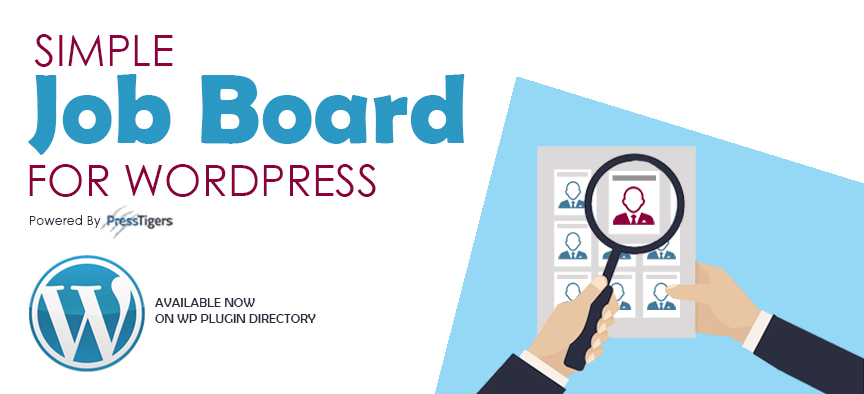 PressTigers
PressTigers Launches a Job Board Plugin with Universal Appeal
Are you looking for an easy, user-friendly and robust Job board plugin?
The Simple Job Board Plugin launched by PressTigers is just that; a complete recruitement management solution for WordPress websites. Whether you have a job portal, a talent management agency or a freelance website this plugin possesses all the tools necessary to optimize your business processes.
The Simple Job Board Plug-in is easy to use and compact. This plugin is focused on extendibility and ease of use. With this plug-in you can manage various job offers via WordPress, add multiple job listings and display them on any page by inserting a [jobpost] shortcode. Additionally, for every single job listing, you can add multiple job features and a customized application form. You can even add notes to an application right from the dashboard.
Other Plugin Features Include:
Add, categorize and manage all jobs using the granular WordPress user Interface.
Allow job listers to add job types in job listings.
Add job location to individual job created.
Add category shortcode to any post to enlist job listing of that particular category.
Add job Location to any post by using specified shortcode.
Add Job Type to any post by using specified shortcode.
Add combination of multiple shortcodes for job listing.
Use Anti-hotlinking option to enhance security of your documents.
Upload documents in various extensions.
View Applicants' list who applied for particular job.
Set job listing,job features, application form, filters and email notifications for a job through global settings.
The Simple Job Board plugin is the answer to your recruitment and talent management needs. Buy it today and streamline all your job management processes.