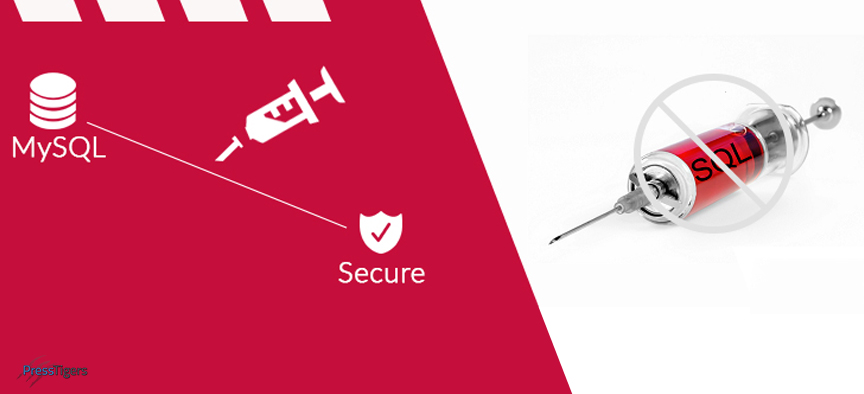 PressTigers
Prevent from SQL injections in WordPress
Web developers must know about SQL injections and how they can protect their queries from them. Using a SQL injection, a front-end user can write an executable SQL query in place of a variable/input field. For instance, a user can input an executable code instead of writing their name or email which can literally do anything in your database.
Writing a single SQL query in a bad format makes your whole database vulnerable for attacks. Here it is a crucial point that your queries should be protected and secure.
This is an example of a simple SQL query which a developer might use:
| | |
| --- | --- |
| | "SELECT * FROM table_name WHERE column_name ='value';" |
A user can use the following code as an SQL injection and destroy the major functionality of your site:
"

SELECT *

FROM

table_name

WHERE

column_name

=

'

a

'

;

DROP

TABLE

table_name

;

SELECT *

FROM

another_table

WHERE

'

column_name

'

=

'

value

'

;

"
In order to make your queries secure, you need to add
> function in your code. It means that the inputted data will not run as a SQL executable query.
Following is an example of a secure query in WordPress:
$

wpdb

-

>

query

(

$

wpdb

-

>

prepare

(

"SELECT * FROM table_name WHERE column_name = %s"

,

$

value

)

)

;
We can also use multiple parameters by using the following format:
$

wpdb

-

>

query

(

$

wpdb

-

>

prepare

(

"SELECT * FROM table_name WHERE column_name = %s and meta_value = %s"

,

$

value1

,

$

value2

)

)

;