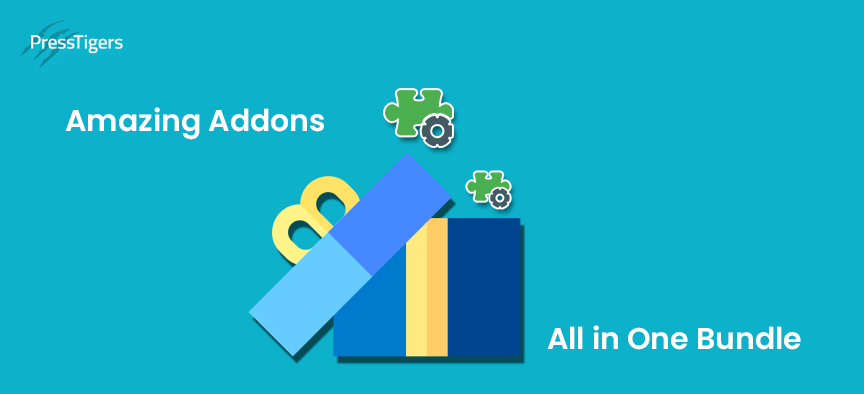 PressTigers
Get Amazing Simple Job Board Add-ons with All in One Bundle
Have you ever wished that you would shop for everything in one place? I mean who wouldn't desire the convenience to save time and effort? Therefore the idea of shopping malls, online omnichannel platforms, and multi-stores came into being. Similarly, PressTigers came up with a solution to offer you all in one Simple Job Board add-ons bundle.
This way, users can have 5 add-ons in 1 bundle.
The Top 5 add-ons are as follows:
Job Application to PDF Add-on
Job Application CSV Add-on
Category Based Hiring
Location Base Hiring
Content Replacement Add-on
Do you know the best things about this offer? You can avail of all the simple job board add-ons on your single purchase on a special discount offer.
Everything at your disposal- The Top 5 Simple Job Board Add-ons
1- Job Application to PDF Add-on
Have you ever been frustrated when you weren't able to download a PDF version of the job applicant's profile details? Sometimes, these things can get the best of us, and added stress is just really not appreciated.
With this amazing add-on, you can get the PDF version to print out the application, straight from your job board. Using the popular library 'TCPDF,' it has become much easier to export the applicant's details with the help of just one click. Isn't this amazing?

2- Job Applications CSV Exporter
Do you prefer the CSV file to download the details of job applicants? Well, now you have an add-on to help you with that. It is said to be an efficient and lightweight add-on, that lets you do your job effortlessly and seamlessly.
Moreover, it also allows you to select the dates. For example, if you'd like to download applications submitted between a supposed starting date and the last date. You can select those and download applications between those particular days to make your work easy for you.

3- Category Base Hiring Add-on
Hiring is no easy task, but once it's automated, it becomes more transparent, easier, and effortless. Especially when you have to categorize job applications, documents, and applicant's details. With the help of a category-based hiring add-on, you are enabled to sort out job notifications that will be separately sent to HR-related to each job category.
In addition to this, you have the power to send multiple emails to separate HR. As, this particular add-on is said to be compatible with Email attachments, so you will be receiving applicant resumes via direct emails. So Email Attachment add-on also makes things even easier. You get this with all the other simple job board add-ons.

4- Location Base Hiring
Since remote hiring has become so popular nowadays, so any recruiting firms and remote engineering companies that offer services concerning the hiring of developers, programmers, etc. With this add-on, you can leverage in the field of location-based hiring. Each job application will have the location, and HR can receive the notifications. Moreover, these details can be shared via email.

5- Content Replacement Add-On
With these awesome simple job board add-ons, with this particular add-on, the display of the job features section is showcased by default on the page dedicated to job details. It all depends on you, you can display the features above the section showcasing the job description, and on top of it, you can also add the job title. Basically, you can display it all as per your own liking.

Get your hands on All simple job board Add-ons- Avail top 5 add-ons!
Sometimes, dreams do come true and our Tigers are always on the look to make it happen by building amazing solutions in the form of add-ons and plugins. The above mention simple job board add-ons are offered in a bundle that you can avail of. However, if you are looking for something in particular, then you can also visit the PressTigers marketplace.
With PressTigers, you get Job Board – 5 in 1 Add-on Bundle at a surprisingly discounted price. You can have all the perks instantly, it's just one click away. You can save yourself effort, time, and money.
Purchase it once and enjoy it forever. Get all 5 add-ons for 1-year support guaranteed, Purchase Today!