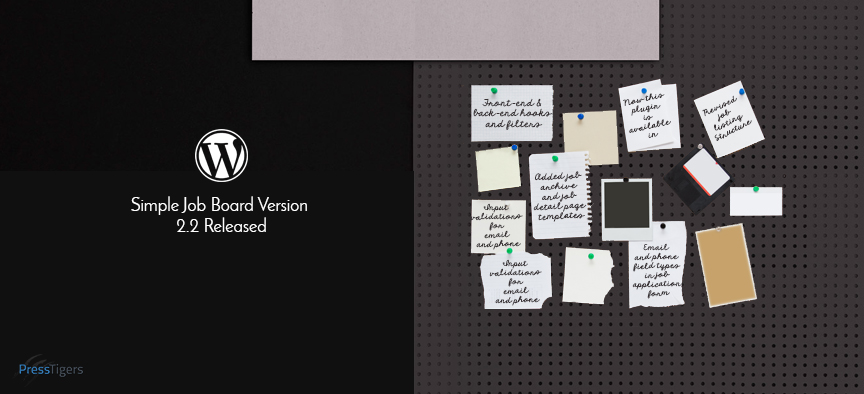 PressTigers
Simple Job Board Version 2.2 Released
Simple Job Board 2.2 is now available at WordPress repository for download. We have added a bunch of new exciting features that you will enjoy using this robust plugin.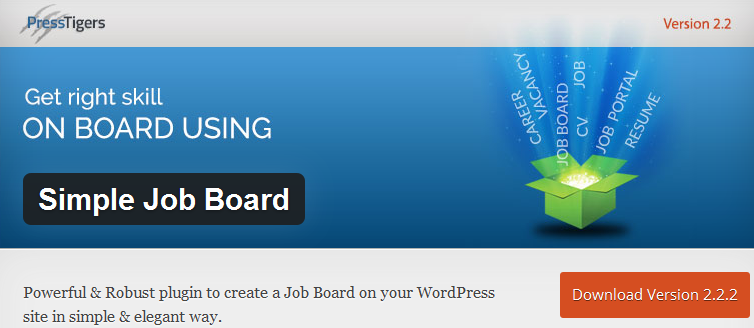 Here is the list of major features that we have added in version 2.2:
Front-end & back-end hooks and filters
Revised job listing Structure
Job listing with grid and list view
Added job archive and job detail page templates
Email and phone field types in job application form
Input validations for email and phone
Set job application form fields as optional or mandatory on job detail page & Settings
Settings for changing slugs of job category, job type, job location and job custom post types
Appearance Settings for job listing view and content
Now this plugin is available in Arabic, French, Italian, Russian and Portuguese languages
You can download this plugin with amazing features from HERE for creating a WordPress Job Board on your website.