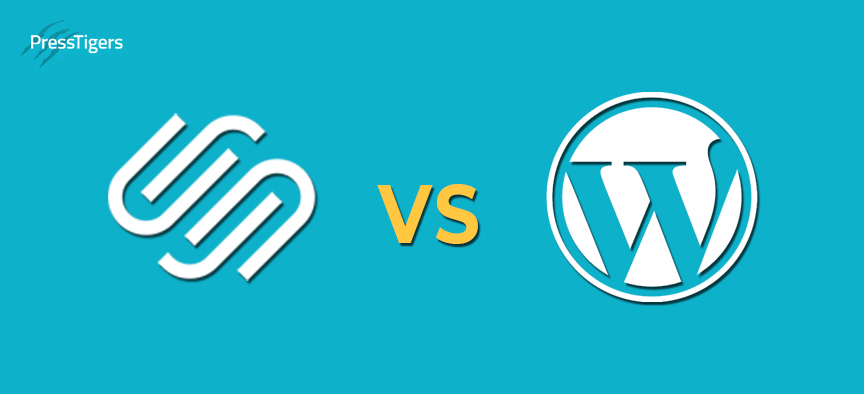 PressTigers
Squarespace VS WordPress: A fierce contest
Being a web designer, to select between Squarespace or WordPress must be a prevalent concern. The common problem is to figure out where to get started.
Both WordPress and Squarespace are two solid website-building platforms for swiftly getting a website idea into a live site. They offer tools and templates to developers for designing a personalized website without a zero coding experience.
Squarespace vs WordPress is a fierce contest amid these two platforms to help you find out what both tools offer and why you might choose one over the other. So, let's get started.
Squarespace VS WordPress: It's time for a contest!
Do you ever wonder why your prospects ask you to use WordPress? Undoubtedly, it is an ideal choice for both SMBs and large corporations, especially startups. Let's take a look at what the stats have to say for you to know the answer.
WordPress society, to your surprise, is extensive. The platform is the utmost popular CMS accessible on the internet, currently. The fresh 2020 stats speak that over 455 websites use WordPress.com to either build their company site or for business purposes. This means that WordPress.com astonishingly owns 35% of the market share worldwide.
If you're a developer, you must be aware that WordPress is a superlative tool to work on if it comes to designing a fully-functioning, and aesthetically fair website. Wondering what is it actually used for? Well, 69% of the businesses use it only as a CMS, 6% for blogging, and 20% as blog and CMS together.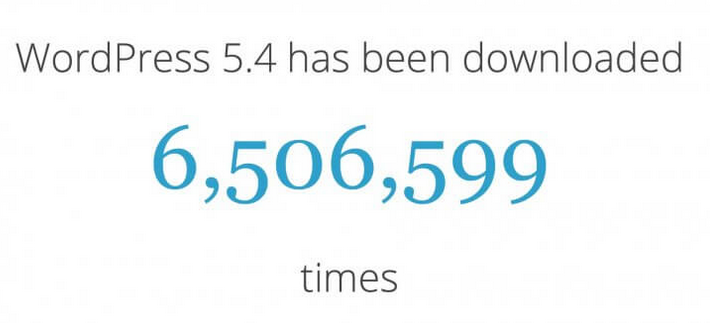 WordPress is valued amongst others for ease of use, flexibility, and vast community. WordPress 5.5 that was released on August 11, 2020, is the most current version in use.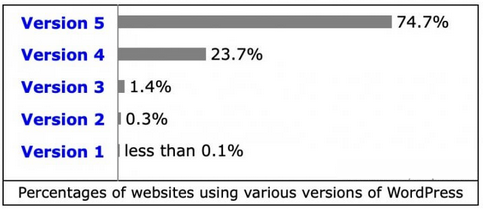 Squarespace is a tool for real players as the platform has a great deal to offer. There are masses of ready-made templates, aesthetic fonts, and color tones to decide on for private and professional demand whether it's setting up a store, booking service, or a third-party extension.
If you want your innovative ideas to prosper or the developers desire to help expand their clients' planning; the platform is iconic to create a stylish impression and easy-to-manage online existence.
Squarespace VS WordPress: The Good, the bad, and the ugly
We will dig severely into Squarespace VS WordPress, optimistically, this brief synopsis will benefit you to get an understanding of each tools' exclusive approach. We will critic both the platforms on the base of their 'usage, user-friendliness, flexibility, and customization functionality.'
Let's crush this.
Squarespace

WordPress

It has four annual payment plans:

1- Personal $12/month

2- Business $18/month

3- Commerce basic $26/month

4- Commerce premium $40/month

You can either pay every month or yearly but it is suggested to go for a yearly plan because it will cost you $216 instead of $312.

The platform is open-source, meaning it's 100% free but to make your site accessible to the world, you must get a domain name and pay for web hosting.

Blue host is the best option to go for. Below are the cheapest plans that it offers:

Basic $2.95/month
Plus $5.45/month
Choice Plus $5.45/month

Does not offer many choices, best for beginners.

It works best for blogs & quick websites, very easy to use with slight learning required to grasp terminologies such as theme, plugin, post vs page, category vs tag; a stress-free editor use, and adaptability factor.

As the site is designed within the builder, you don't earn much control over it.

Offer over 300+ free plugins, there are premium plugins too, also a good range of templates/themes available.

Offer 54,000+ free plugins and hundreds of responsive themes.

Security and maintenance are regulated by the builder via an SSL certificate that is pre-offered over 300+ free plugins, there are premium plugins too, also a good range of templates/themes available offered with the package.

Security and maintenance are controlled by you. There are some amazing security plugins for advanced level maintenance.

Email support: 24 hours a day, 7 days a week.

Live chat support: Monday-Friday: 4 AM to 8 PM EDT.

No service on weekends.

Live chat support: available 24 hours a day from Monday to Friday. Weekend chat support is available 24 hours.

Email support: 24×7

Limited third-party integrations.

Seamless third-party integration.

Video tutorials, webinars, and much more for the community.

Infinite, videos, forums, blogs, and online courses for the community.

Has some limitations; you can export pages, galleries, and a single-page with complete posts in an XML file.

Hassle-free export of data to other CMS if required. You can back up your content, images, themes, plugins, and even databases.

Translated into six only ((English, German, French, Spanish, Italian, and Portuguese).

Translated into multiple languages.
Squarespace VS WordPress: In a Nutshell
Typically, the public has chosen both platforms as per the suitability. Squarespace is a site builder with numerous templates, security measures, features, SEO tools, and ample writing options.
In comparison, WordPress is an open-source content management system that makes you set aspects for your site. Squarespace is a software as a service (SaaS) website builder. So, how do you choose the best one?
Although both WordPress and Squarespace are website-building platforms and they offer features for developers to design a personalized website without a zero coding experience. WordPress also offers coding opportunities for developers to achieve customer requirements. This is the limitation of Squarespace and the plus point of WordPress that we are putting light on.
WordPress has more SEO power. SEO is important because the higher you rank in search results, the more clicks and traffic your site will generate. Squarespace websites get less search traffic as compared to WordPress.
WordPress comes with content versioning, every single version of a post or page can be stored on the platform and you can restore to any of them at any point. Squarespace tries to save resources and web hosting costs hence does not offer this feature. Squarespace doesn't even accommodate an autosave feature.
Squarespace is not 100% beginner-friendly. It is not suitable for large businesses as it doesn't support multi-level hierarchical navigation after a certain point.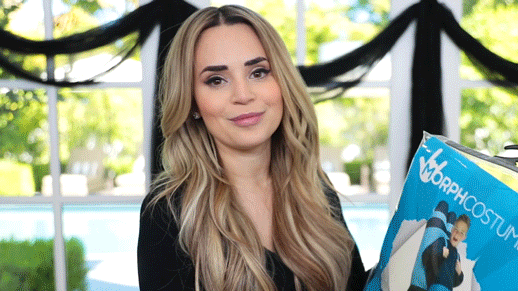 In WordPress, you are in direct control of the page HTML while Squarespace does not give direct access to the main HTML of your posts and pages.
Squarespace eCommerce system has it's limitations like you can't automate rules for setting tax rates, payment gateways are limited to Stripe and PayPal, it doesn't accommodate multi-currency payments. But if your e-commerce needs are very simple then you might probably like to go with Squarespace.
Forms on your website let your visitors communicate with you. Here again, Squarespace is limited while WordPress is diverse to various free and paid form plugins.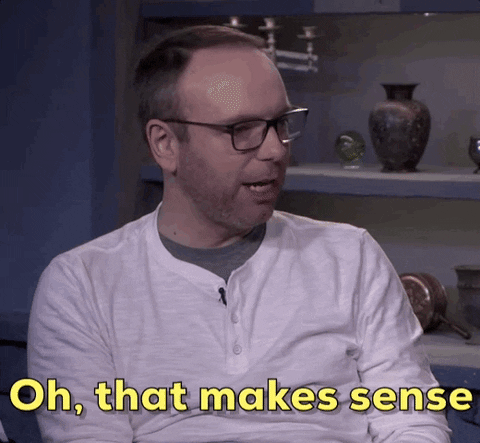 Squarespace vs WordPress tells that you can self-assuredly pick WordPress as a healthier platform to build a professional website. It provides you the freedom to create any kind of website you can think of at a much lower cost than Squarespace.
Ultimately the platform you choose should rest on your requests, as WordPress brings a lot to web development, so will you select WordPress or Squarespace?
FYI
Do you have requests about developing your WordPress site off the ground economically? At PressTigers, we deal with WordPress website solutions at reasonable prices, sideways good service. You can always pick us as an option.