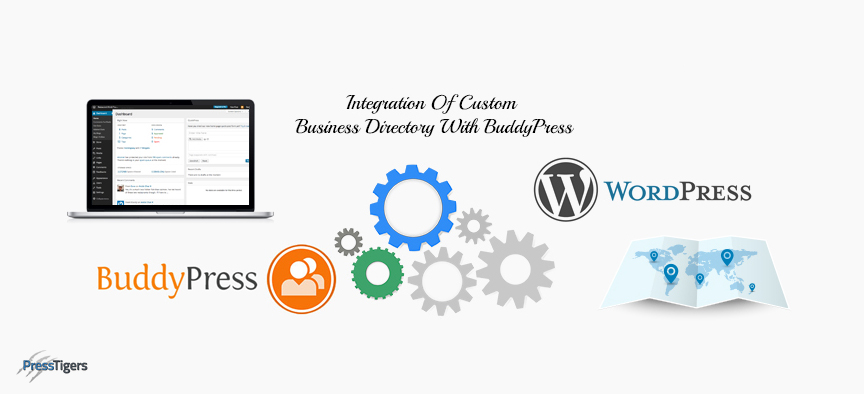 PressTigers
Integration Of Custom Business Directory With BuddyPress
Adding an advertisement platform to a website is one of the most-wanted and highly welcomed features of WordPress CMS. New requirements are emerging nowadays because it is a current trend now that your website is used as an advertisement board.
One of our Clients needed an advertisement platform where his registered users of local communities website could advertise their businesses. Users could submit their businesses upon registration. When a User registers for a sign-up, he/she joins the web portal as a free member by default. Along with the registration, User will submit a business as well. In business listing, it will be shown as a free business. For availing enhanced fields, User will upgrade his free membership to either Sponsor, Super Sponsor Premium or Featured Business. This Premium upgrade will list down User's business under that respective level of membership (Free/Sponsor/Super Sponsor/Featured Business).
Admin itself can also add as many businesses as it wants to. It will provide a benefit to registered users – they can claim a business that is posted by Admin. When a user wants to claim it, an email notification will be sent to admin, and then they can directly contact the claimant. Once admin approves a claimed business, then that claimed business will definitely appear in the list under that registered User's ownership.
This integration of custom Business Directory was done by implementing the following steps:
BuddyPress default registration was used for sign-up
Extra custom fields were provided by BuddyPress X-Profile fields upon sign-up
Template of sign-up page was overridden in website theme