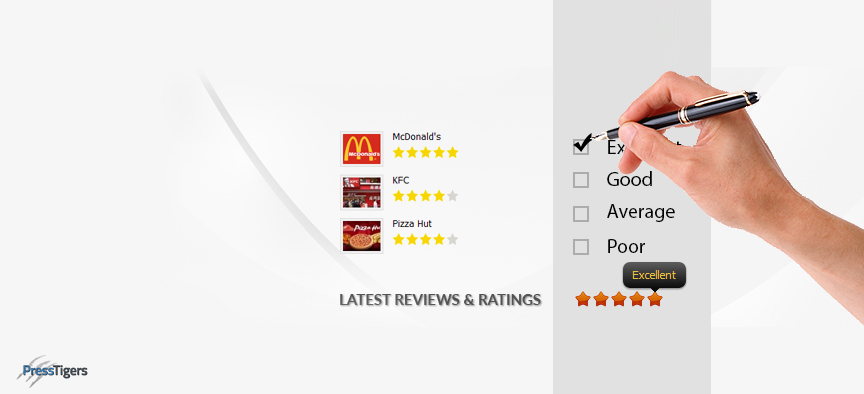 PressTigers
Local Restaurants Reviews & Ratings Portal
Dynamic websites, these days are built with exceptional customization options and impressive usability features which can take the scope of a business to a new and supreme level. Adding specific information with review and ratings about your target market and products can add the galore to your business overall.
Our Client wanted different local restaurants listings, reviews and ratings portal for his local communities website. Users can view restaurants' descriptions in detail and also can rate them. Users can write reviews about those particular listed restaurants as well. Other website visitors can also view these ratings and reviews.
For ratings, we integrated star rating widget plugin. For reviews, a default comment form was integrated. For a single listed restaurant, its detail page UI changes were done including the integration of comment form for writing reviews at detailed page.
At homepage, a featured restaurant is displayed at right navigation widget. Latest ratings and top reviews are also displayed at left sidebar.