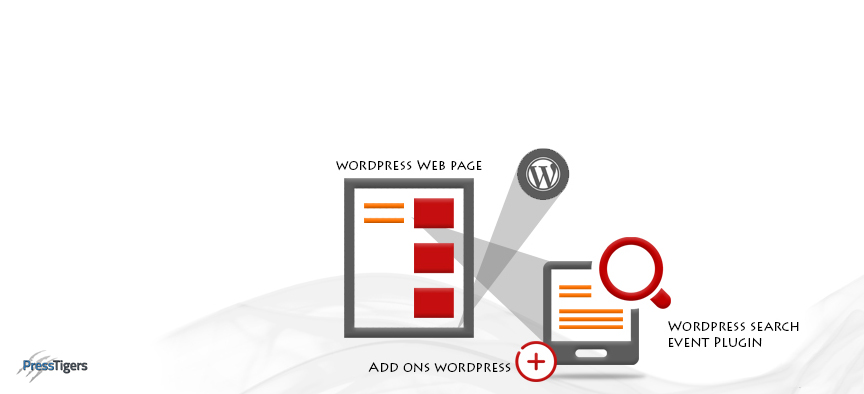 PressTigers
Event Search Engine Plugin With Add-ons Approach
We are in a diverse technological era where optimization and refinement is the ultimate need for all important technical tasks. What if you avoid the idea of using traditional search engines to explore about all different events of your choice and use one specific search engine that just shows you results for all the events you wish to be informed of? Surely, the idea appeals and this is what one of  our clients wanted us to do for his business website.
Events Search Engine plugin was required for Client's website where events from multiple event feedings websites can be searched through one centralized plugin. This plugin is extend-able as client wanted it to be able for adding more event feeding websites. To achieve this, we developed a main plugin in a way that add-ons can extend the search functionality to include events from other external event feeding sites.
To start, we developed EventBrite add-on that uses EventBrite API to fetch JSON encoded data using REST v3 protocol. EventBrite add-on extends the main events list and include the events from EventBrite to the list. After activating this add-on, events from EventBrite can be search in through Event Search Engine plugin interface. These events can also be managed via admin interface.