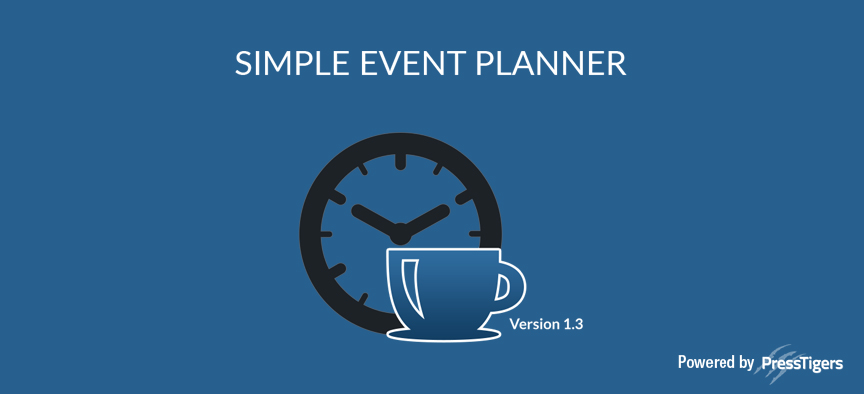 PressTigers
The Simple Event Planner is now Upgraded!
We are happy to announce that PressTigers' Simple Event Planner plug-in version 1.3.0 is now available for download at WordPress repository.
Events themselves vary in both range and occasion. It can take heaps of exploration to find the right plug-in for your event unless you have a convenient trick sheet.
Simple Event Planner is a freemium, commercial plug-in and possibly the easiest event plug-in of its type to use. It is a feature packed events planner plug-in from PressTigers that can be used to organize events list and calendar.
Maybe you just want to list upcoming or past events on your site, or perhaps you need the capacity to show an event's calendar? Whatever your requirement, this plug-in will not disappoint; it creates events quickly and has unlimited event segments. You have the option to show or hide events at will and search for events based on anything from title to location. Add a personalized touch with boundless color combinations.
Your mind will be at ease using this hassle free event management plug-in. The newly updated, fully responsive layout comes with event archive pages as well as a shortcode builder. What more could you ask for?
For a full list of exciting new features now included in the Simple Event Planner version 1.3.0, you can visit WP repository.
To download this plug-in, click HERE.
If you're facing trouble with plug-ins, you can reach us anytime by email or support forum. We offer 24/7 support to our Community.