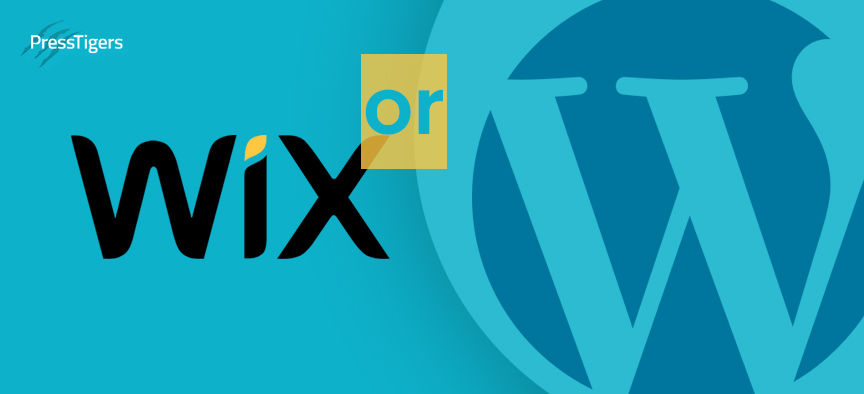 PressTigers
Is it Wix or WordPress? Who should you be using for your business?
Wix vs WordPress: are you confused between these two? Both are great platforms but entirely different from one another. Wix is a website builder whereas WordPress is a content management system (CMS) that requires more technical knowledge.
Although WordPress is considered the most popular website builder in the world but Wix is also known as one of the biggest players in the website building landscape. So, I welcome you to the ultimate fight of the year: Wix vs WordPress 2021.
Just to let you know, I am going to cover Wix vs WordPress, showcase their pros and cons, and help you find your perfect match. As both are tools for building great websites, here I compare all the factors that make them worth your time and effort: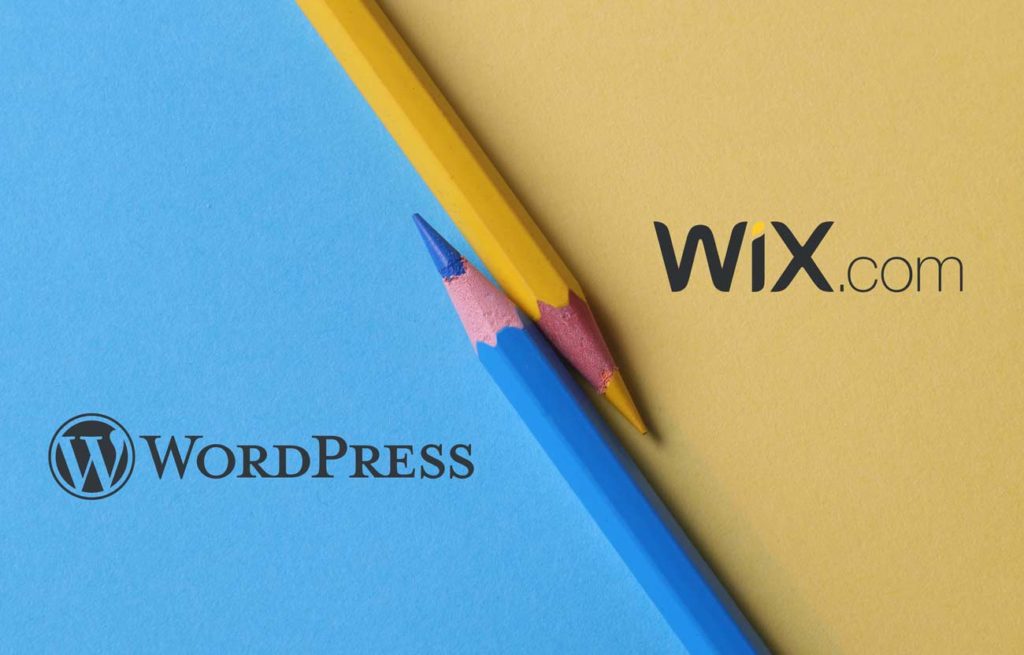 Ease of Use
Most beginners chooses Wix or WordPress because both allow you to create websites without learning to code. You can design attractive, aesthetically appealing, fully functional sites within minutes, with no technical background required.
Let's see which one of them is easier to use:
Wix
In Wix vs WordPress, Wix advertises itself as a full-service site builder with an excellent drag-and-drop interface that anyone can use. You can drag and drop elements without needing to write a codebase. You can select any element in the interface and start editing it right away.
Wix provides you with web hosting and domain names, both for free or paid. Its interface is user-friendly, made with bearing beginners in mind, and it offers round-the-clock support for troubleshooting and answering questions.
You can easily rearrange items on your page, write content and add rich media as per the need. But Wix has its limits; you cannot create a Wix template from scratch.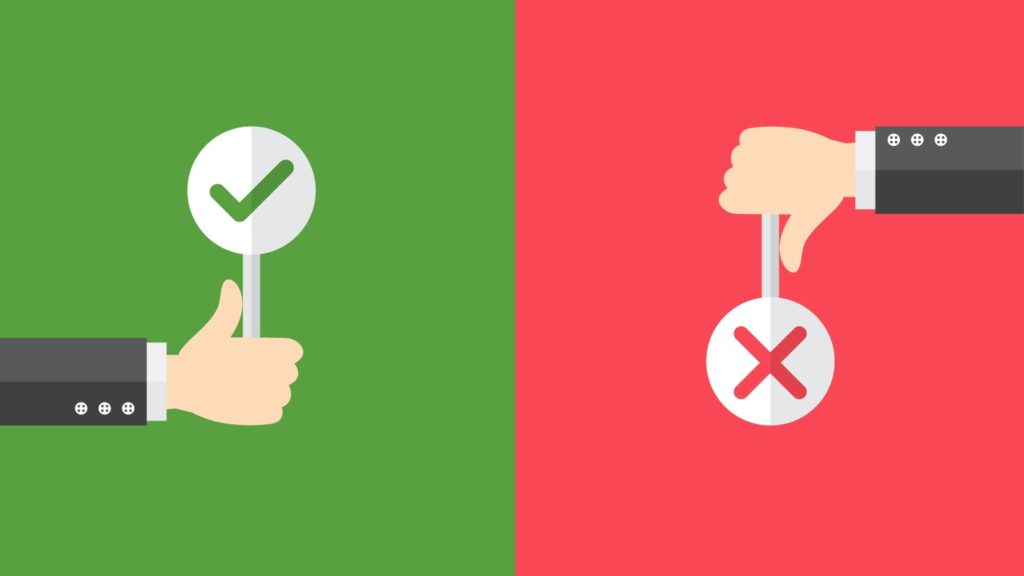 WordPress
In Wix vs WordPress, WP comes with a very powerful WordPress block editor that gives you live previews. When you edit your website on it, you can preview the edited item before it's even published just so you know how it looks like.
It permits you to create visual layouts.
You don't need to be an expert to use WP but knowing a little about HTML can help you save few complications with it.
WordPress has a huge community; instant support can be found through forums, tutorials, and websites devoted to the workings of WordPress.
Price and Costs
When talking about Wix vs WordPress 2021, the cost comes as an important factor. So, here is a price comparison of Wix vs WordPress to find out which suits you more and is it within your budget or not.
Wix
Although it has a basic website builder that is made available for free, but advertisements are added on the top and bottom of your website. Moreover, you cannot add a custom domain name to your site.
If you want to remove ads or get your hands on some additional features, you have no choice but to upgrade one of its premium plans. Each premium offers different storage and bandwidth limitations, you can pay monthly or yearly.
The best Wix value plan is the Unlimited plan.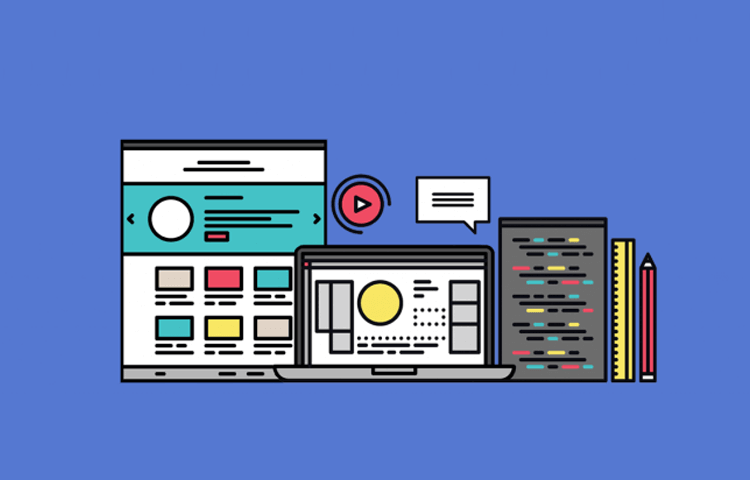 WordPress
It is open-source; made available for everyone to use for free. The biggest catch is that you need a domain name and web hosting of your own to install it.
According to your budget, there are several WordPress hosting providers. You can start with Bluehost. Choose a basic plan that won't cost much but includes a free custom domain name.
The cost of a website can increase if you decide to use premium themes or plugins. There are numerous free themes and plugins available for you to use. You can add a list of features to your site using a plugin. Also, there is no need to upgrade your hosting plan for it.
Design and Layout
Every website owner needs a web design that needs to be good-looking, user-friendly, and stands out. Therefore, a site's design and layout play a very important role in success.
When talking about Wix vs WordPress 2021, I can not conclude the discussion without including design and layout in it.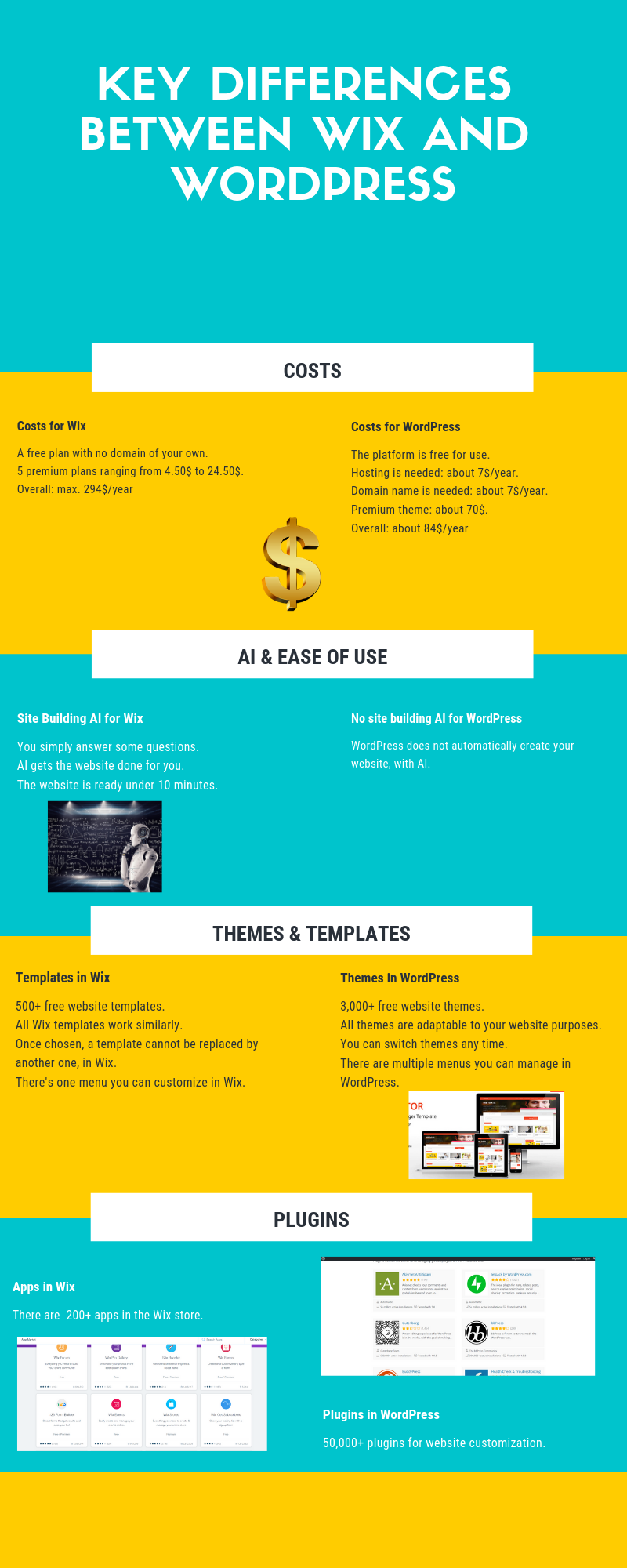 Wix
Wix vs WordPress design and layout-wise!
Wix has more than 900+ pre-made templates for every type of site. All the designs are made in HTML5 with full responsiveness. The built-in tools help you to further change the layout, rearrange items you see fit and adjust the site design.
Templates are divided into multiple categories like hobbies, eCommerce, business, personal, etc. One disadvantage is that once you have chosen a specific template, you cannot change or modify it later.
WordPress
This builder is full of free and paid themes. Paid themes offer more features and come with premium support whereas free themes come with limited support and offer a strict review.
You can use many styling plugins to customize your themes. The theme of your website can be changed anytime you want.
You can download free themes from the WordPress.org directory and use Astra, Themify, etc for paid themes.
Final Verdict: Is it Wix or WordPress?
So who should you be using for your business?
I strongly believe that WordPress is far superior to Wix as a web publishing platform for any sort of website. While Wix offers a convenient website builder, you can attain much more with WordPress over the long run.
In case you need more detail, get in touch with PressTigers for we can help you to get on the right path!