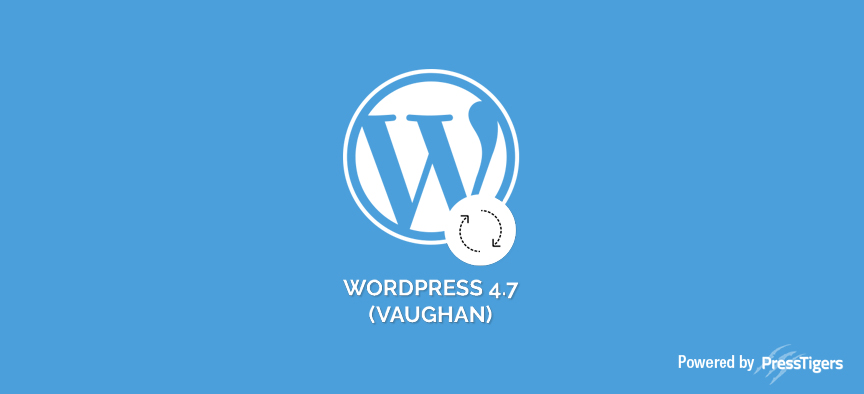 PressTigers
WordPress 4.7 (Vaughan) – Insights about New Features
WordPress 4.7, named after legendary vocalist Sarah "Vaughan", has many enhanced features especially when it comes to ease of use and user friendliness. Now, the site admin can see most of the changes on the fly.
WordPress 4.7 also launched the Twenty Seventeen theme, which is business oriented, and suitable for both small and large businesses. It has many attractive features including:
A customizable front-page
Placement of videos in the header
Support for different languages and its mobile friendly to boot
Vaughan provides new features to the customizer, as well, through which you can customize your website as you go and see real time changes without 'breaking' anything. A smooth menu building mechanism has been provided in which you can create new pages while working on the menu. A CSS editor has been added which lets you inject CSS code and see the resulting changes on the fly also.
Now, thanks to WordPress "Vaughan", you can easily manage your documents including PDF files by uploading them in the media. Thumbnails will also be generated for such uploaded documents. Additionally, a multilingual dashboard is provided by which you can change the language of your dashboard.
WordPress 4.7 is equipped with REST API endpoints for posts, comments, terms, users, meta, and settings. These endpoints provide external system level access to your WordPress website. Please check its documentation here.
WordPress 4.7 is also developer friendly, as it gives the feature of custom post type templates, new functions and hooks, additional listing bulk options, extension and enhancement for settings api, new autosave customizer and more!