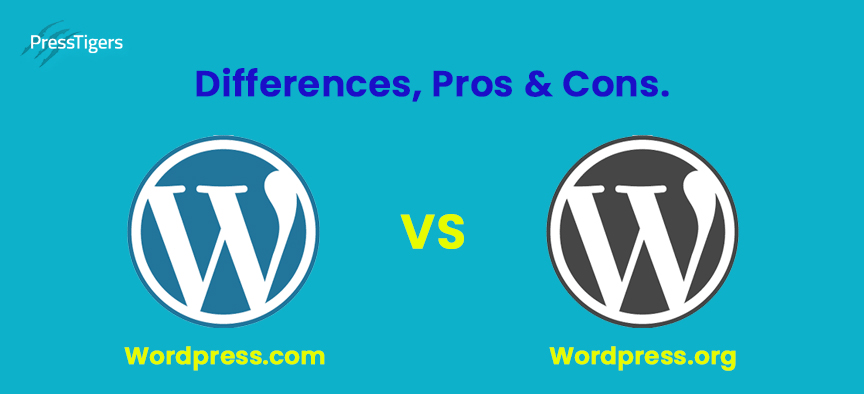 PressTigers
The Battle of WordPress.com vs WordPress.Org
There is so much confusion about the difference between WordPress.com and WordPress.org. And understandably so, since both of them use plugins and themes, are readily available online, and fundamentally both run on WordPress. It is solely this confusion that leads bloggers to choose the wrong blogging platform. Even those who are aware that these are two different platforms are not clear about their unique distinctions. To clear this prevalent uncertainty, we have comprehensively outlined the differentiation between WordPress.com and WordPress.org. We'll share WordPress.com vs WordPress.org features individually so that you can choose the right platform according to your needs. So let's dig deep: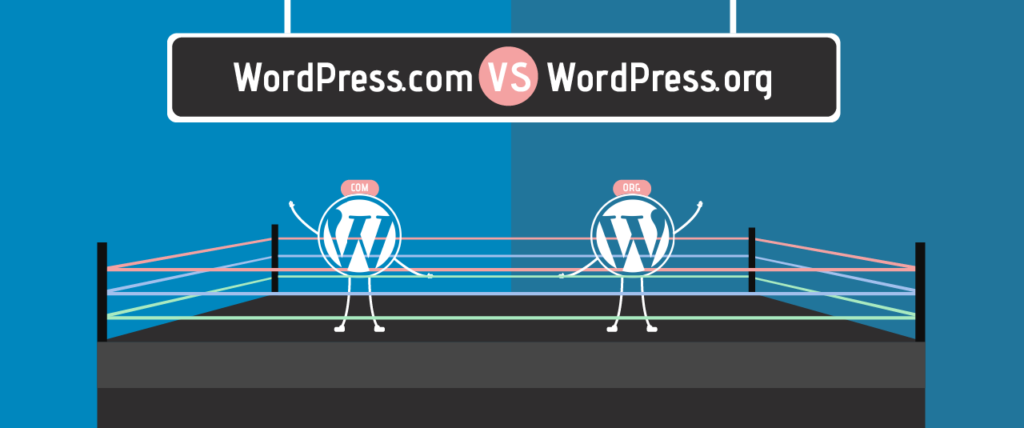 WordPress.org
Even though WordPress.org runs on the same content management system as WordPress.com, it is an entirely different entity in itself. It is a self-hosted version of WordPress that allows you to build your website. All you need is a domain name and web hosting for that. WordPress.org gives you pretty good control of your website. Let's discover its pros and cons;
The Positives of WordPress.org
To begin, WordPress.org brag itself on the fact that it gives 100% control to its users no matter what content they produce. Also, it is open-source and super-easy to use. You can also make money by putting your own ads without having to share the revenue. It gives plenty of features as well such as:
Powerful tools like Google Analytics can be employed for tracking and custom analytics.
You can also create your membership site and build an online community.
If you are a small business with the aim of bringing your services or products online then WordPress.org is an ideal choice for you. It provides excellent e-commerce support via free plugins along with third party services.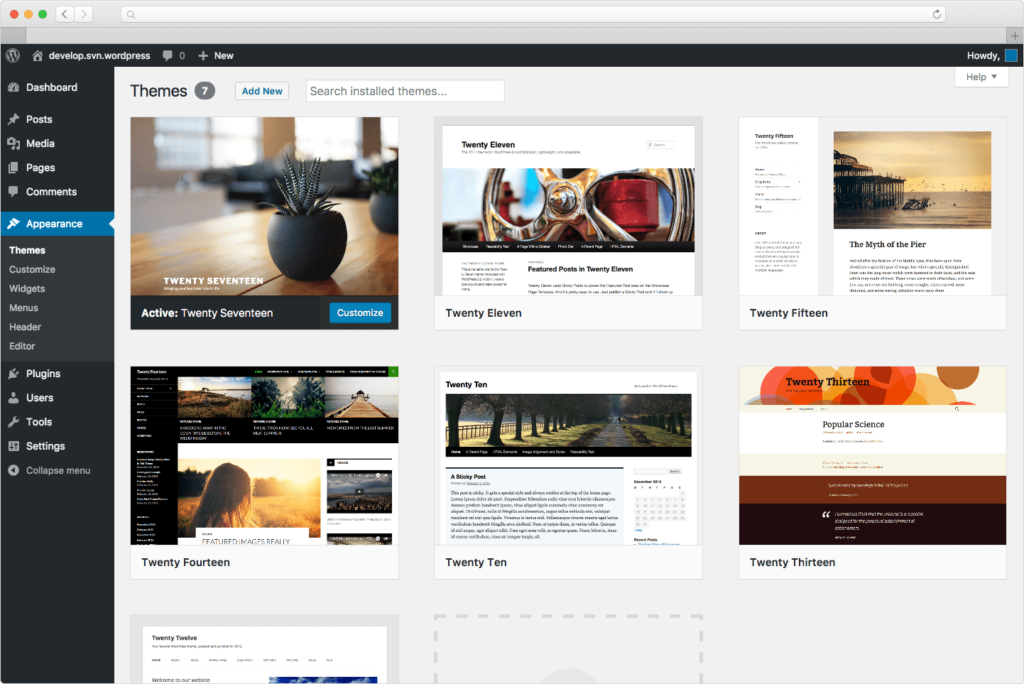 The Negatives WordPress.org
Before all else, you need to have a web hosting for your website. For that, WordPress.com charges 3 to 10 dollars a month. However, as you grow your online presence and website traffic, the hosting cost moves up too. Secondly, you are responsible to update the WordPress plugins and themes yourself. It is also your responsibility to backup and secure your data.
WordPress.com
WordPress.com is a free platform that allows you to build blogs and websites with WordPress. This service is one of the easiest blogging platforms on the web and is comparable to Squarespace or Wix. You just need to register a free account, pick your subdomain, choose a theme, and you can immediately start adding your content. However, there is no such thing as "Perfection." So it comes with its pros and cons;
The Positives of WordPress.com
WordPress.com has plenty of benefits that you can avail. The free account that you get comes with free hosting, pre-installed SSL, free subdomain name, and a 3 GB free space for your content and media.
Overall, you have complete control of your website, where you can customize it consistent with your needs.
If you are seeking additional features, you can subscribe to a premium WordPress plan, which gives you access to premium WordPress themes and plugins.
In comparison between WordPress.com vs WordPress.org, it is also easy to use, and the learning curve is too low that almost anyone can jump right into blogging with WordPress.com.
The Negatives of WordPress.com
On the contrary, WordPress.com has its limitations that you need to be aware of! First of all, you do not get to sell ads on your website, which hinders your aim to monetize your site. If you manage to get extremely high traffic on your website, you can apply for the WordsAds, where you get to share the revenue. You cannot upload plugins and themes. Free plan users can only choose from the limited collection, which means they get to control how your website looks. Many of their robust features are hidden behind various monthly plans. Likewise, you are not allowed to utilize Google Analytics unless you subscribe to a bigger plan.
WordPress.com vs WordPress.org – In a Nutshell
You are likely to get lost in the detail and be indecisive when you are unfamiliar with the working of such platforms. And, if you still find yourself confused then here is a concise and simpler version:
WordPress.org is for people who want to be independent and wish to build a website from scratch. Also, they want to have the liberty of adding tools and can control website functionality.
WordPress.com, on the other hand, is the right choice for you if you do not want to take the pain of getting hosting, custom website functionality and third-party tools. You just sign up and ready to go! But, you cannot customize it until you get an expensive plan.