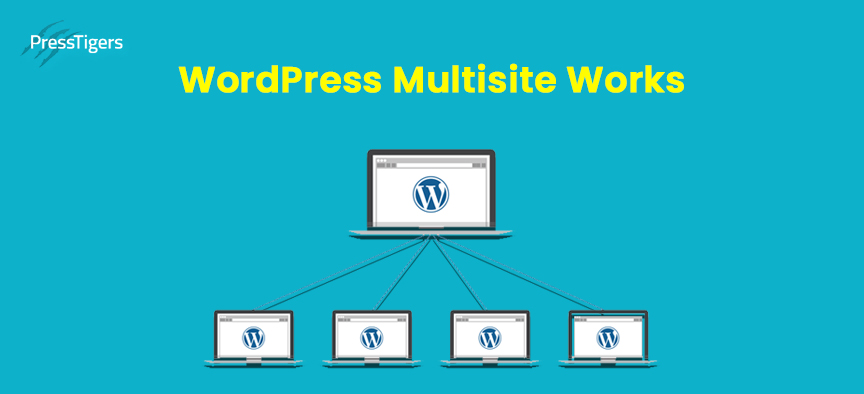 PressTigers
How Does WordPress Multisite Works
Is WordPress Multisite Network a new term for you? If you never heard of it before; it is a network that is being extensively used by institutions and corporations who have multiple websites running on the web but the dashboard to control them is single.
WordPress made this special product for its customers to help them run multiple websites on their servers by using the same WordPress installation. This is a distinctive mark or quality of WordPress multisite setup.
If you want to set up and install WordPress Multisite Network, this article can help you gain answers to all questions related to what WordPress Multisite setup is, how to install it, and why you need it.
Let's start with the basics.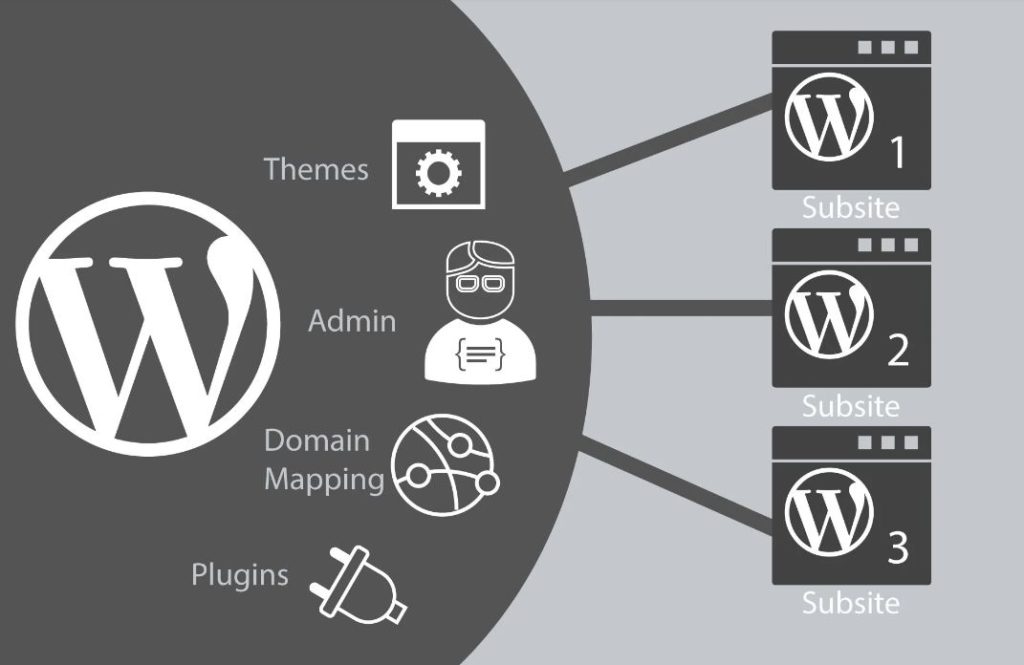 What is a WordPress Multisite Network?
WordPress is everyone's favorite content management system because it has something, for everybody. But who knew that one day it would come up with a mind-boggling idea of controlling multiple WordPress sites from a single unit?
WordPress, initially, had no such intention. The owners created it to serve bloggers only because they are content creators. But then, this awesome thing came into being.
In essence, there's a way to manage quite a few different WordPress websites from a single dashboard. Many thanks to WordPress Multisite Network, you can not only run them from a single unit but also invite others to create their sites for a variety of purposes.
Multisite: A Way to Extend Blogging
You can literally build hundreds of WordPress sites by using the multisite network and run those through a single installation. Another advantage of WordPress Multisite Network for bloggers is that it gives the ability to run all those diverse websites under the same credentials. It stores themes and plugins once that save much space on your website and doesn't slow it down.
Points to Ponder
WordPress Multisite Network offers you to easily manage updates. You can update your WordPress, plugins, or themes by a single "master" install. There are certain situations you need to bear in mind:
For the reason that all your sites will the same network, if one goes down, the others will too.
An unforeseen traffic situation on one site can affect the others as well.
If one gets hacked, the other will get sliced also.
Common Uses of Multisite
Here we display a collection of common uses of multisite:
Education Portals
Multiple Client Sites
Commercial Website Network
Personal/Internal Business Network
Blogging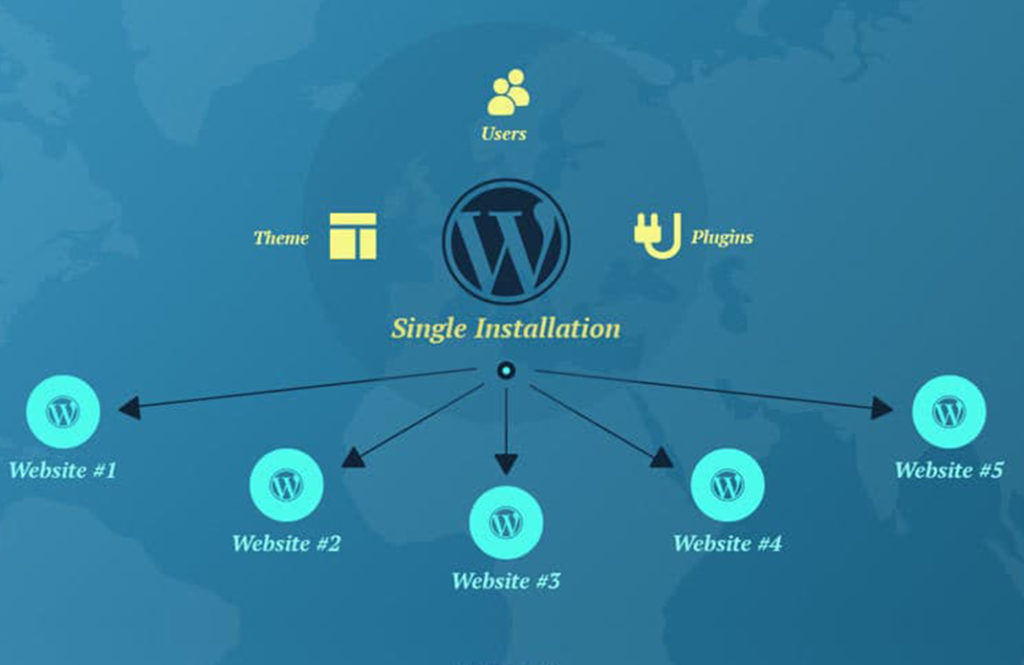 Real-Time Examples of Multisite Networks
BBC America is an American basic cable network that is together handled by BBC Studios and AMC Networks. The channel primarily airs sci-fi, action series, and films. It also airs selected programs from the BBC. This cable network is running a WordPress Multisite Network and every show that airs have its personalized website. Each baby site uses a child theme, where all are powered by a sole main framework.
The New York Times Blog is an American daily newspaper industry that has a worldwide readership. It has been honored as a national "newspaper of record" within the industry. It was conceived in 1851, and the newspaper has won around 130 Pulitzer Prizes. Furthermore, it is ranked 18th in the world by circulation and 3rd in the U.S.
WordPress Multisite Network Requirements
The obligatory technical requirements are:
Web Hosting Service Provider
Fundamental Knowledge of WordPress
FTP Access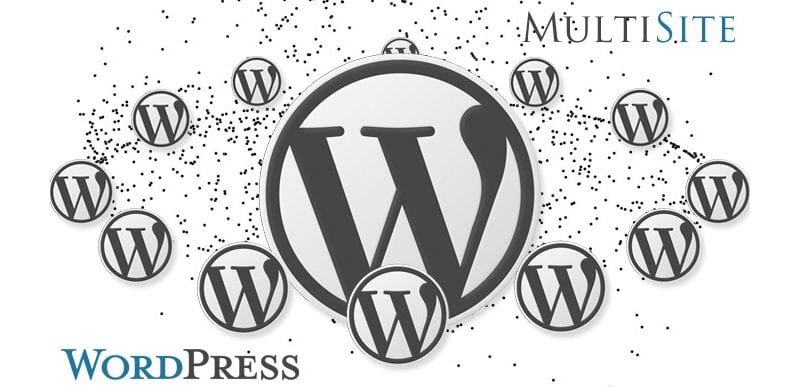 Installing WordPress Multisite Setup
Before you begin, know that this setup is slightly different from the regular installation setup. You have to decide beforehand whether or not you want to apply subdomains or subfolders. You must know how to manage them.
Below are described some steps on how to manually install WordPress Multisite Network in your already installed WordPress setup.
STEP 1: Get a WordPress site developed.
STEP 2: Set-up Multisite Feature.
You need an FTP client and cPanel file manager for the connection. Now open the wp-config.php file for some editing purposes.
This given code is what you need to edit to your wp-config.php file just before the /*:
define

(

'WP_ALLOW_MULTISITE'

,

true

)

;
STEP 3: Set-up Multisite Network.
Log into your WordPress dashboard.
Deactivate already activated plugins. Go to the "Plugins" » "Installed Plugins" page to do so.
Open "Tools" » "Network Setup". If you see Apache's mod_rewrite module installed already on the server, don't panic. You have to keep it enabled, everybody does that.
Choose between subdomains or subdirectories.
Write a title.
Ensure the email address is correct for the network admin.
Press the "Install" button.
You will see some code that has to be added to the wp-config.php and .htaccess files. Copy and paste the code by using an FTP client/the file manager in cPanel.
STEP 4: Your set-up is complete. To access it, logout and log back in.
In a Nutshell
We hope this brief guide helped you to learn about WordPress Multisite well. You can have this setup installed manually or hire a professional to do the work for you.
You can check out our work on WordPress development and get to know about our services by clicking here!
We live and breathe WordPress!