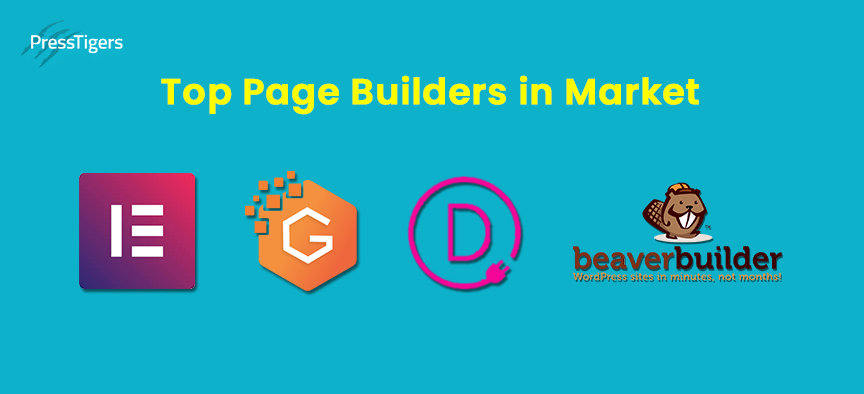 PressTigers
Need for Speed – Top Page Builders in Market
The first and the foremost question that comes to one's mind is: what is a WordPress page builder? Why do I need these opensource page builders? Well, if you have a WordPress website, you will be familiar with these page builders, and even if there is some confusion. We are going to solve the mystery together.
Without any further ado, let's start!
The Elephant in the Room – Know all about WordPress Page Builders
WordPress Page builders and page builder plugins equip you with the power to customize your website without having to get into the technicals or knowing the programming language. For example, if you have a website and you want to create a blog page, where you have to post regular blogs. You can create certain templates for it, add elements, design the alignment, set up background color, fonts, and add media to make it as you envisioned it in the first place.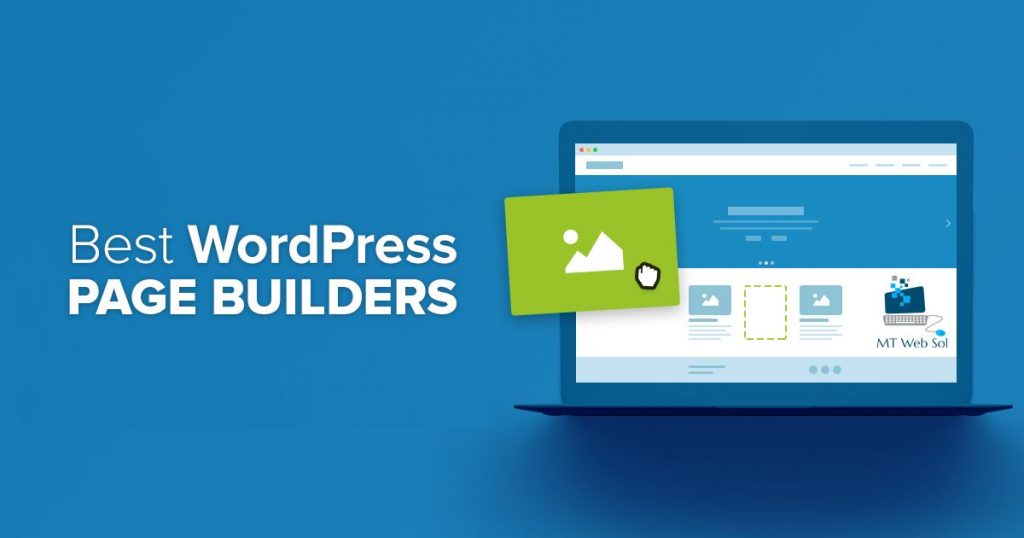 They empower you to save extra effort, time, and money. But the products are designed for the user's ease. Let's find out which ones are the best and in-demand at the moment.
How to choose among the best WordPress Page Builders?
There are many page builders currently available in the market. We asked a developer of our own, who suggested Guttenberg, and then the suggestions kept pouring. However, the real deal would be to find the one that not only fits your pocket but also offers you all the benefits required as per your WordPress website needs. Isn't that the most pressing question? Well, we understand the anticipation or answer, but let's do some research to uncover the truth behind it all. Remember, we have chosen the top two so that the decision becomes much easier.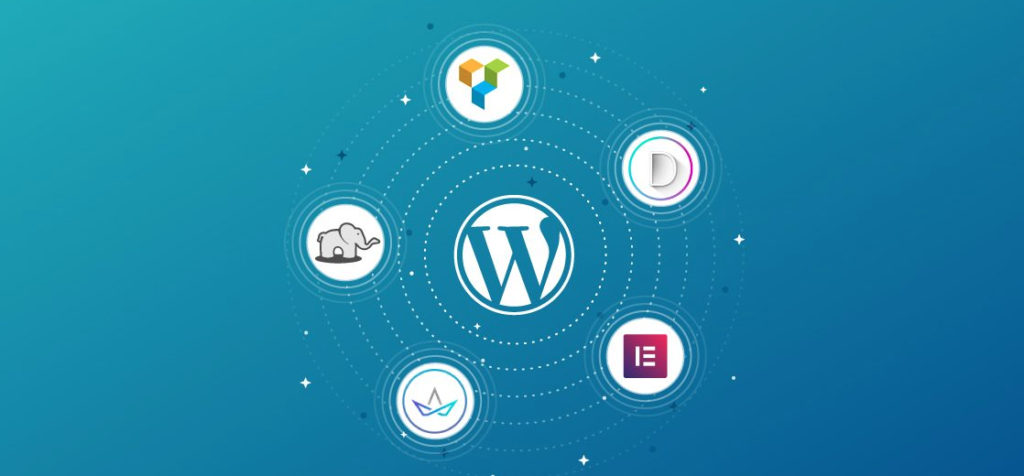 Let's draw a quick comparison to find out. Take a peek below!
| Comparative Factors | Elementor | Gutenberg |
| --- | --- | --- |
| First Things First, tell me about Speed? | Claims to build website that load faster and speeds up the development process | Gutenberg may be basic, but is it very user-friendly and intuitive to help you streamline workflow. |
| The Pricing | Starts for 1 Site at $49 | Download the classic plugin for FREE |
| Elements Availability | With Elementor you have access to lots of widgets and elements such as image carousel, counter, progress bar, check for more. | You have access to different blocks and elements that you can add easily whether its links, quite, code snippet or whatever. |
| What about the Interface? | A popular page builder that offers a front-end visual editor to edit and change inline textual layers to save time, configure the page, and add widgets. | Simplistic, and minimalistic interface operating at the back-end that gives you drop and drag options. Love it! |
| Options for Design Styling | With Elementor Editor settings, you are enabled to utilize styling options with ease. | Limited options for font styling, however you can change the color, size and background as per your desire. |
| Do I have templates? | You can create a page of your own choice with the free large template library at your disposal. | Yes, limited templates to start simply and build your page. |
| Final Words | It is regarded as a great page builder, but there are some limitations that you face with free account, so you can upgrade to PRO. | No doubt, it offers easy and simple operations, but it would be limited when it comes to customization of the page. |
There are other page builder page options as well such as Beaver and WPBakery page builder. But, wait a minute: Do you know the unspoken rule of choices? Well, as per tons and tons of research, it is revealed that providing various choices to your customers can lead to confusion. So here you have two options, which one would you choose?
Before you give us an answer, let us know in the comments about the kind of website that you want to build and also your selection of the page builder. The best thing about these page builders is that you don't have to be pro at any programming language, you can just drag and drop widgets and every element to create your desired content page on the WordPress site.
Here's a Thought!
Build your website with WordPress Page Builder from Scratch
We all like things faster and speed is appreciated. Gutenberg and Elementor both have great features, as they can be used for adding new posts and pages on the websites as per your custom web needs. However, if you ask us, we'd say it's better to ask the experts, and for that, we have our team of experienced developers who have successfully delivered hundreds of projects.
Do you want to build a web page? Do you have a website that you'd like to revamp? Well, no need to worry, because we can a Tiger Force of WordPress Developers who can sort it out for you and you don't have to go through all the hassle.
Leave it to professionals and let's discuss it today without any further delay. Because let's just say it, we all love speed? Hire your next tiger from PressTigers!