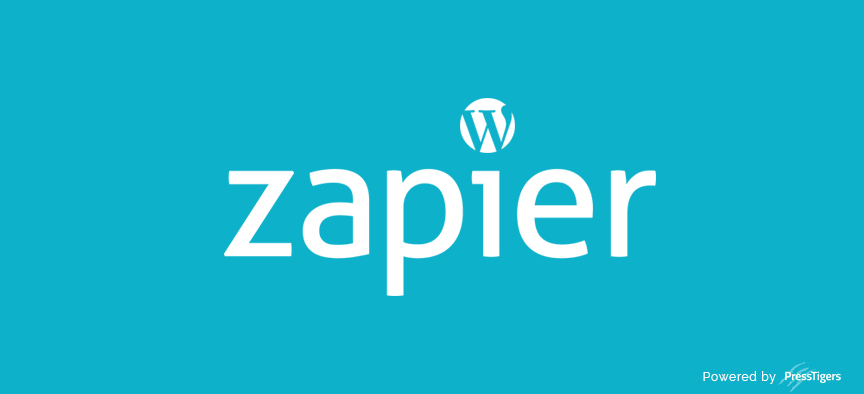 PressTigers
Zapier Integration with WordPress
In this digital world where you meet technology in every step, you may find difficulties in managing your important WordPress website data. To help you ease the process, Zapier Integration with WordPress will help you manage and save data with no hassle. Let us see how the process functions.
Overview & Purpose of Zapier Integration
Let's suppose you want to store your newly created articles, pages, users, comments, and products on the google spreadsheet to keep track of the data. It is very much difficult to manually copy and paste all the data (posts, pages, users, etc.) on the google spreadsheet. So here Zapier comes into play where you can not only save or store your data on Google spreadsheets but also on more than 1200 web applications.
To get started with the Zapier, simply just create a new account on the Zapier network and navigate to your WordPress dashboard to create a new account specifically for Zapier integration with WordPress.
Create A New WordPress Account
Although new account creation is not necessary but is it a better option to avoid any security issues while using your WordPress account with Zapier. It is highly recommended to create a new account.
For this purpose, log in to your WordPress dashboard with admin privileges and click on the user's menu on the left sidebar. Then further click on the add new user. Enter the required information and click add a new user.
And that's it, you are done with the first step.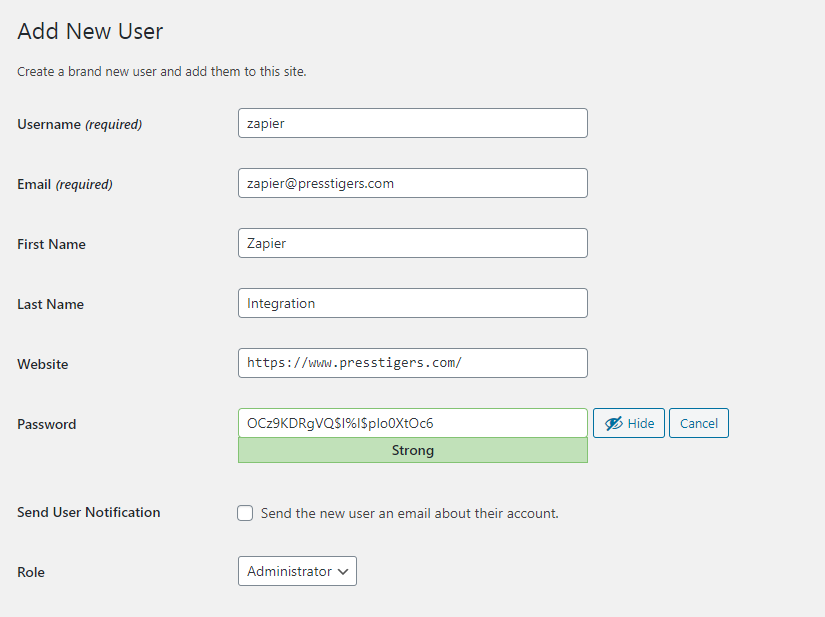 Make A New Zap
After account creation on WordPress, go to the Zapier dashboard and click on the Zaps on the left sidebar and click on the 'Make a New Zap button' and follow the steps given below.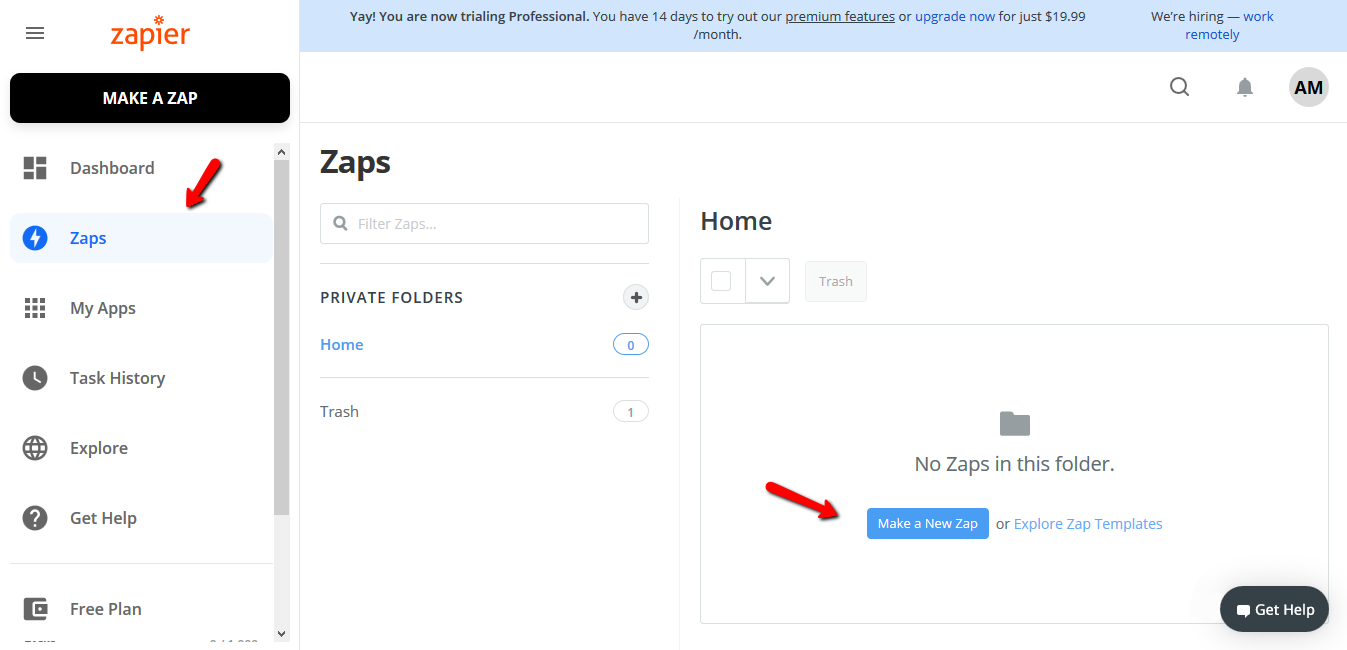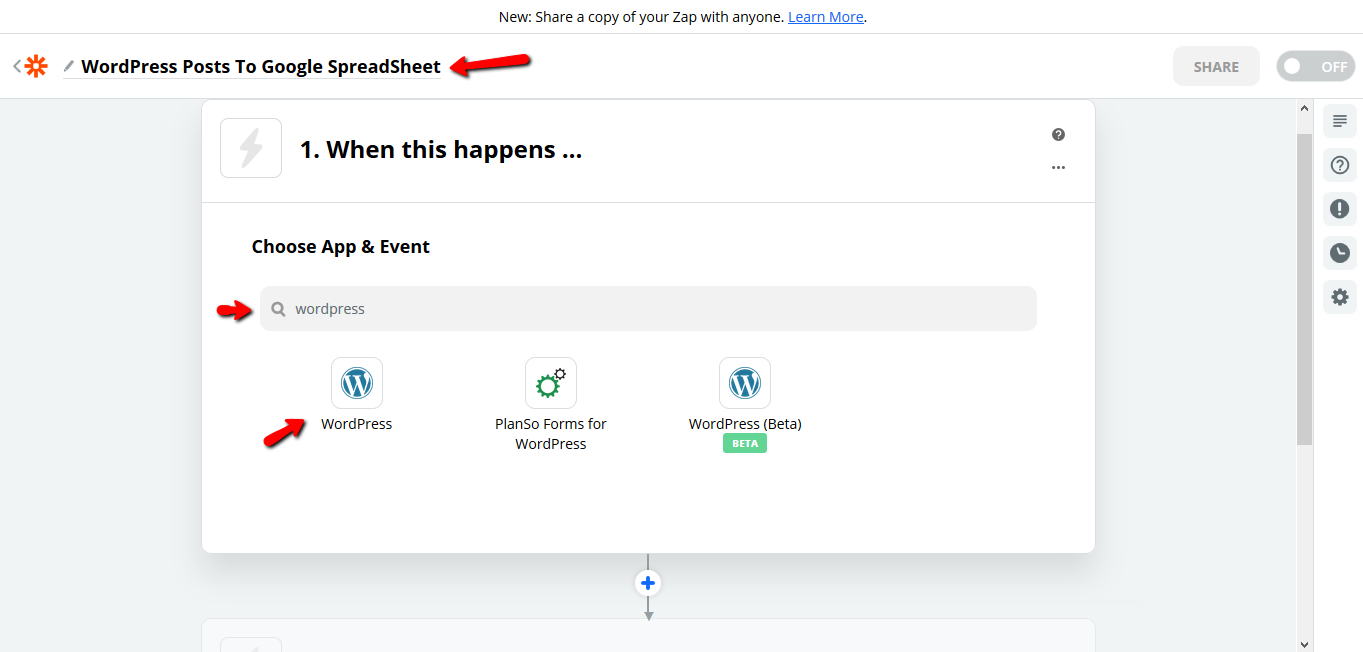 Choose a Trigger Event from the provided list as shown in the screenshot, to add a new user Trigger Event and click on continue.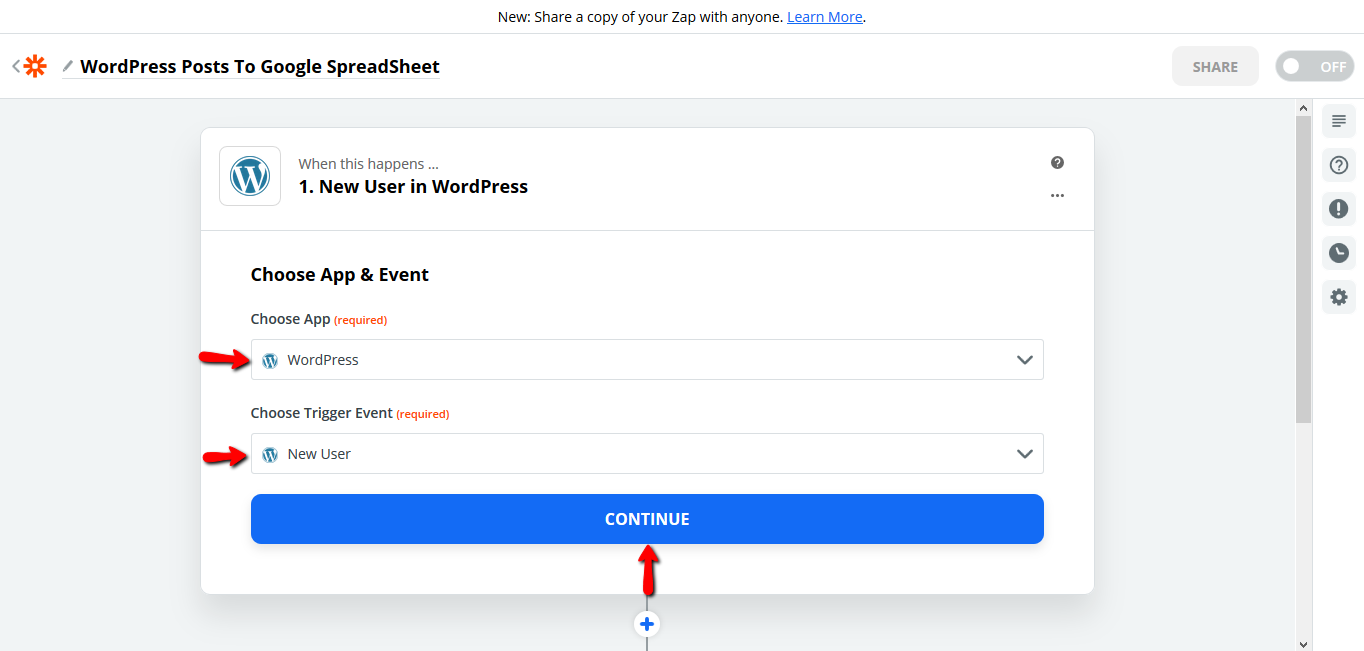 Now sign in to WordPress using the same account, similar to the one created above.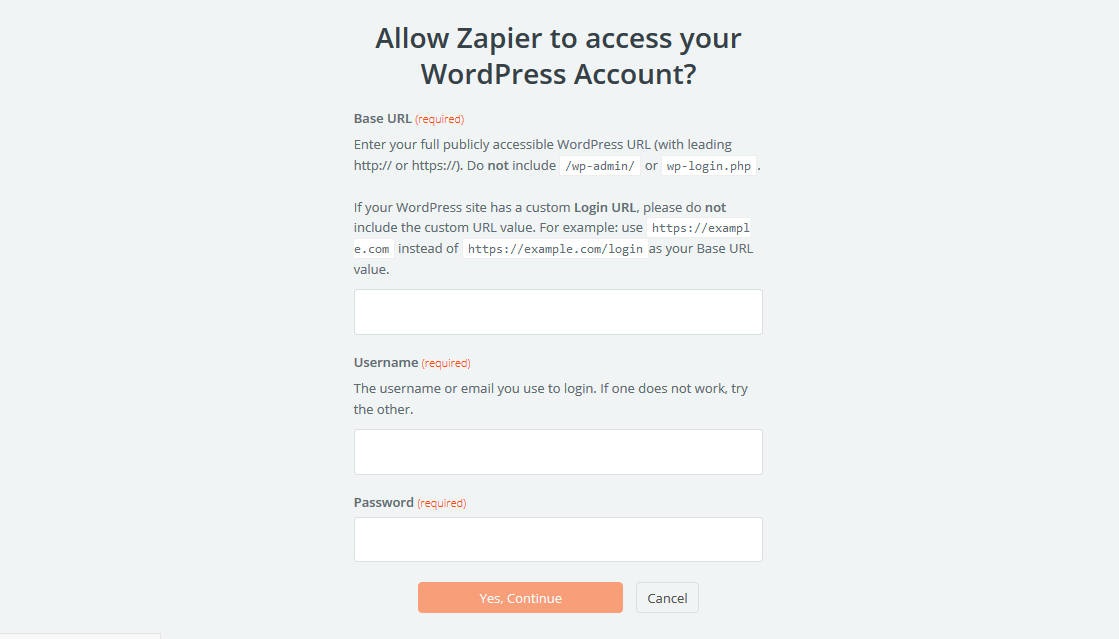 Click on the Test Trigger button.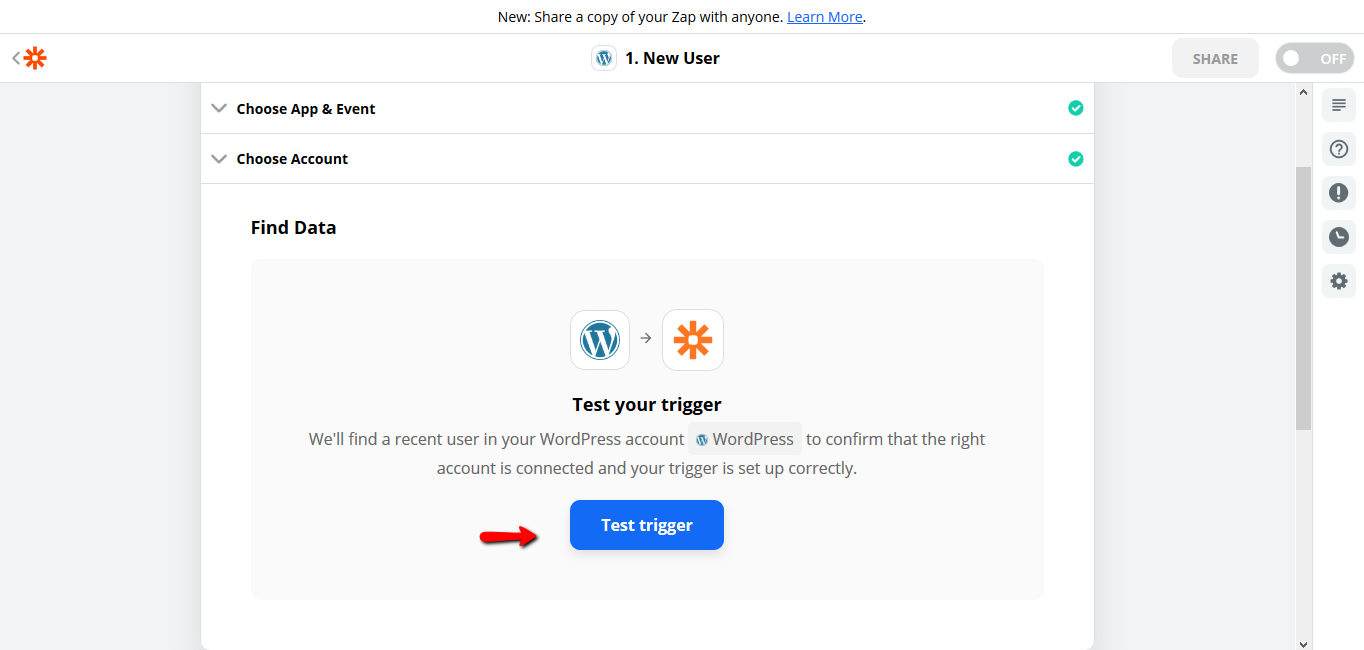 Now, search and choose the action application that will be called when a new user trigger event is triggered in WordPress.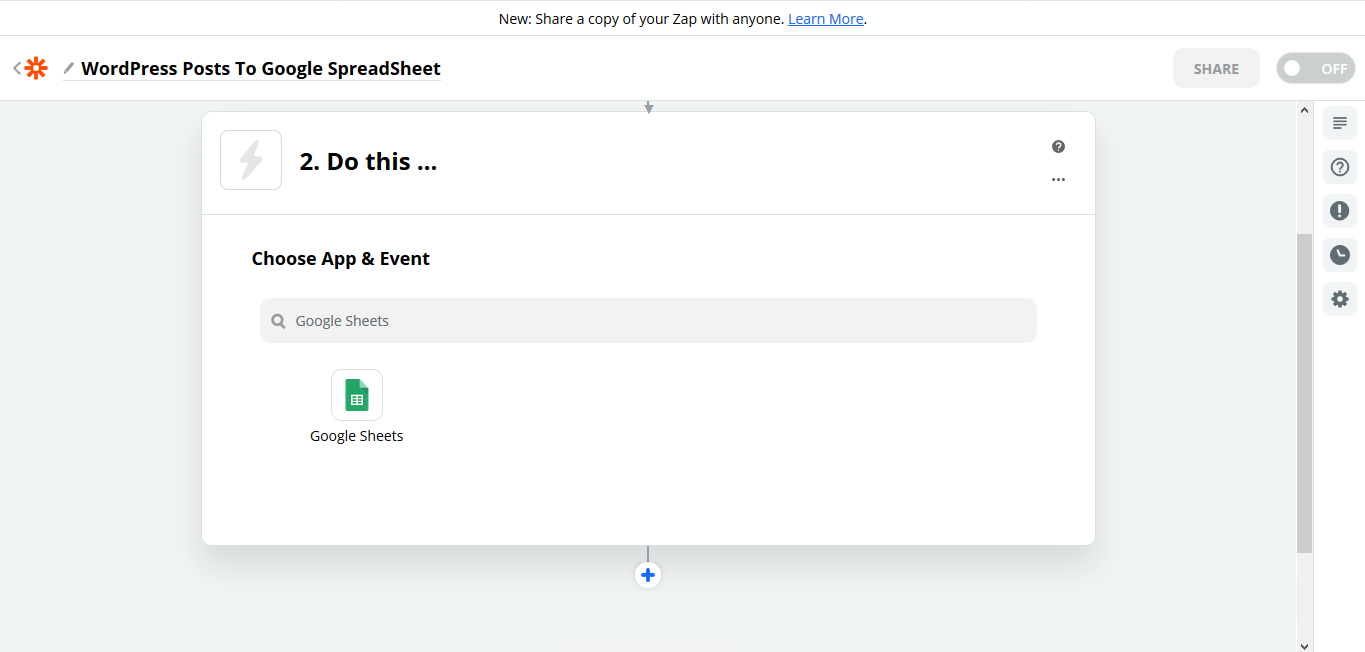 Select the action similar to the one shown below and create a new Spreadsheet Row.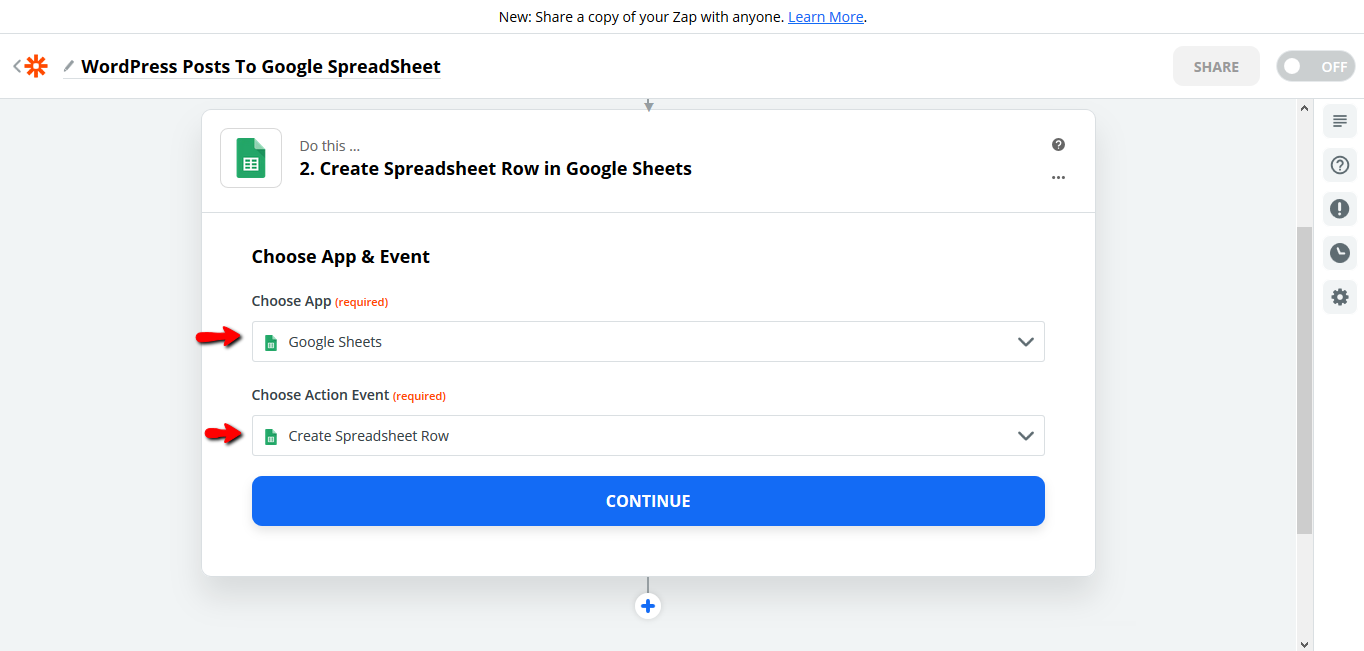 Sign-In to Google to get access to the Google spreadsheet.
In the next step, select the specific spreadsheet from Google drive and map the sheet headers with the WordPress fields as shown in the screenshot below.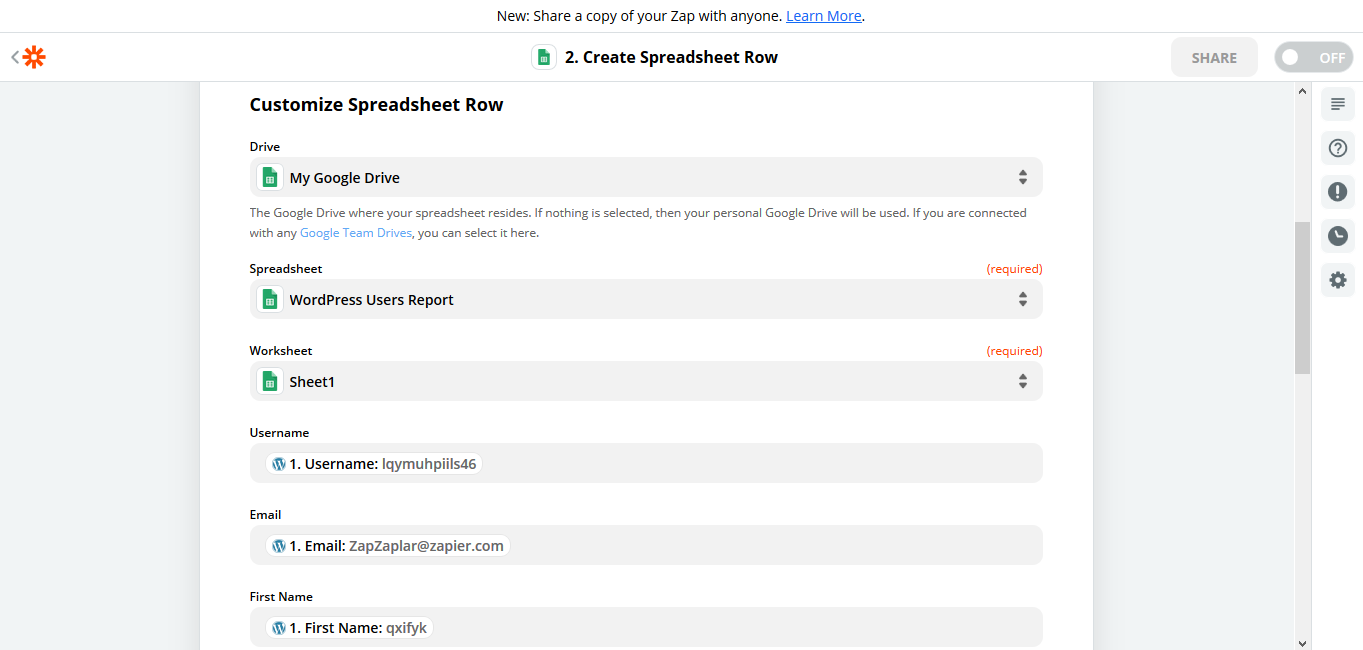 Finally, we are done and now you just need to Turn the ZAP on to automate the whole process. It automatically creates a new row on Google spreadsheets upon a new user creation in WordPress.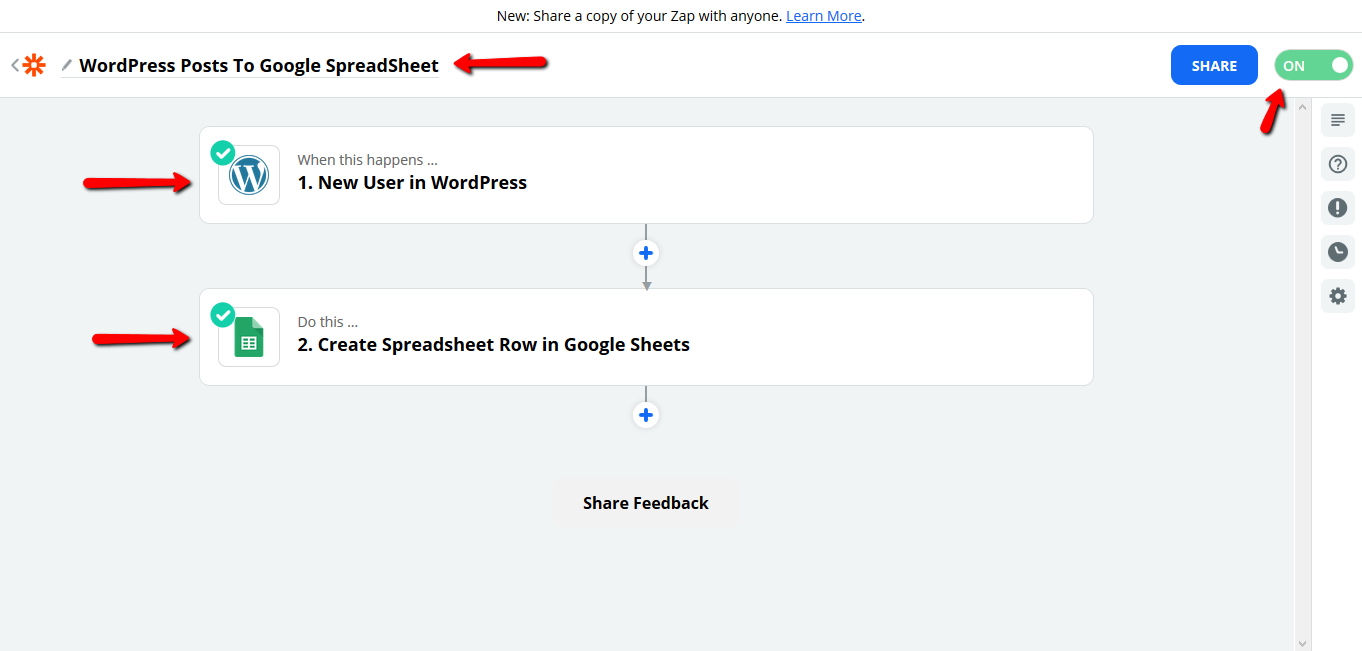 Conclusion
Now you have the complete idea of how to create an automated process for managing and saving your data. Create a new Zap and choose more than 1200+ apps for integration with your WordPress.
If you have any queries related to the Zapier Integration, please feel free to get connected to PressTigers team and know more about it.
Written By: Hijab e Fatima