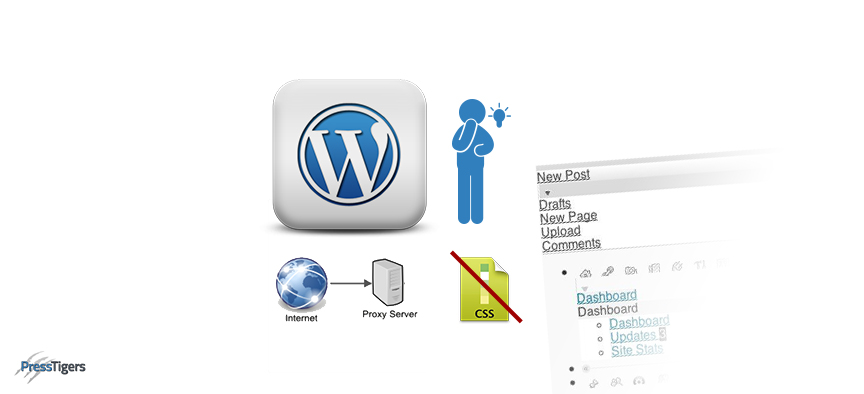 PressTigers
Improper WordPress Admin Display
Sometimes, when you login at your WordPress website's admin, you may find your Dashboard all over the place. Links are arranged improperly there because the dashboard is rendering without CSS. This error may be caused either due to proxy and firewalls that block CSS files or corrupted admin menu plugins.
Solution:
Ensure If Behind A Proxy Or Firewall:
If you're behind a proxy or firewall (maybe you're accessing your website from work), try accessing your dashboard elsewhere without proxies or firewalls. You can also try purging your firewall and proxy cache and see if that works.
Update/Deactivate Admin Menu Plugins:
If you are getting this error after installing a plugin such as Lighter Menus and Admin Drop Down Menu for your admin menu, try updating (re-installing) it. If this WordPress error persists, deactivate the plugin.