PressTigers
How can Simple Job Board Settings help you
Simple Job Board is a flexible and powerful plugin for creating job board on your WordPress website. By installing this plugin, you can plug and play with shortcodes to post jobs on your website. Simple Job Board 2.1.3 introduced an awesome feature of "Settings". You can control front-end and back-end functionalities for your job board from Settings.
Following are the functionalities that you can control under the Settings menu:
General
Job Features
Job Application Form Fields
Filters
Email Notifications
Upload File Extensions
General:
You can change the front-end job listing under this tab. Job listing is available in three different formats:
Job listing with company logo and details
Job listing without company logo and details
Job listing without company logo

Job Features:
You can add generic job features that will be displayed on every job. If you don't need these features on single job, you can also delete them.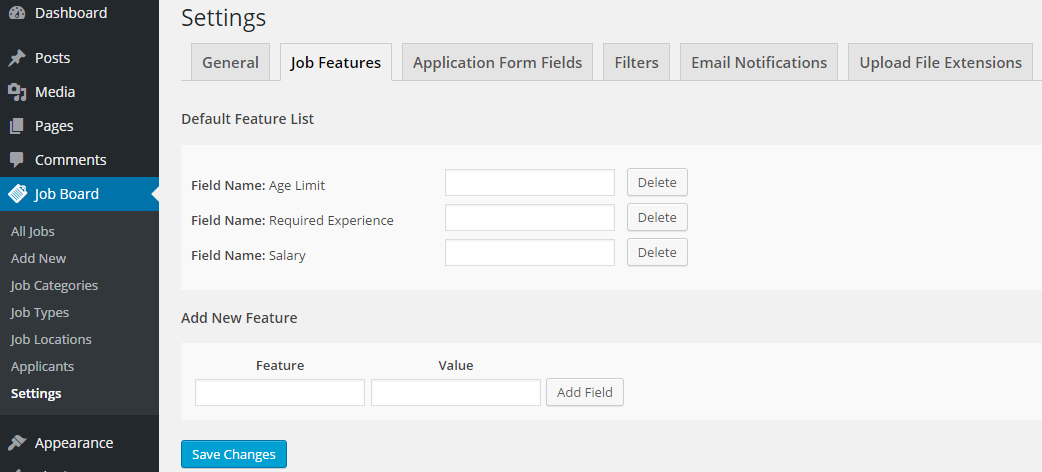 Application Form Fields:
You can add default as well as custom form fields in job application form that will be available on every newly created job.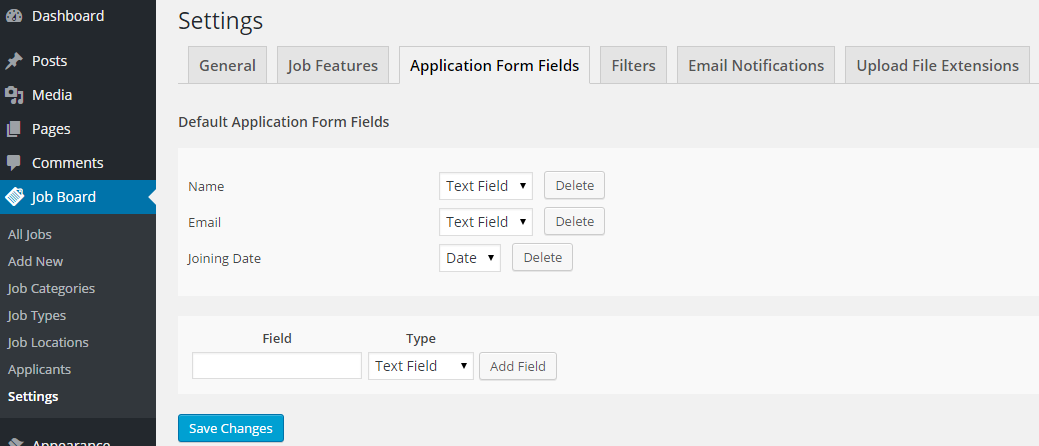 Filters:
You can also enable/disable job filters on job listings page. You also have an option to enable/disable the Search bar.

Email Notifications:
You can set HR email address and enable/disable email notifications from settings panel. You can send email notifications to Applicant and Admin as well.

Upload File Extensions:
You can set the uploaded resumes extensions from here. It protects your job board from hacker or spammer to upload malicious code. You can also set anti-hotlinking of uploaded resumes so that the general public cannot access it on your website via links.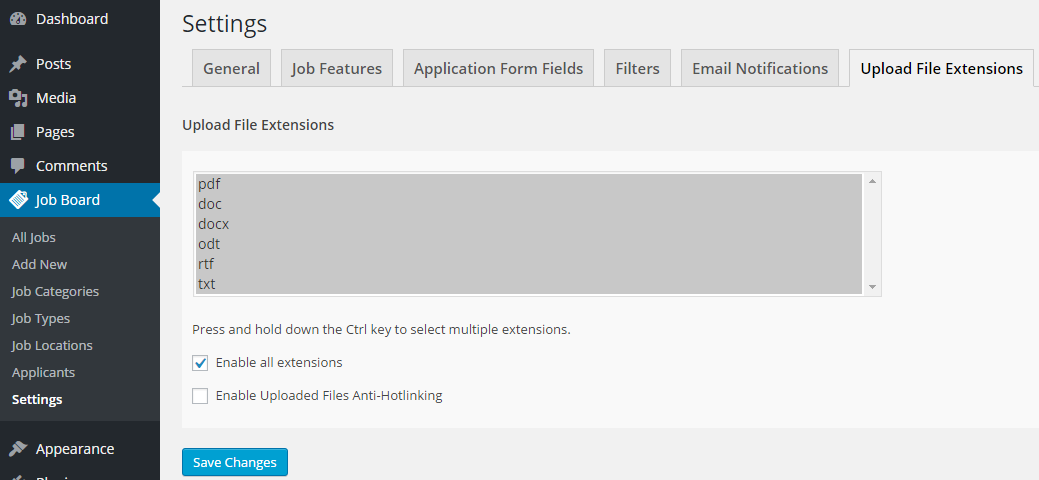 To get comfort and ease for your job board, install Simple Job Board today with stunning features from Here.