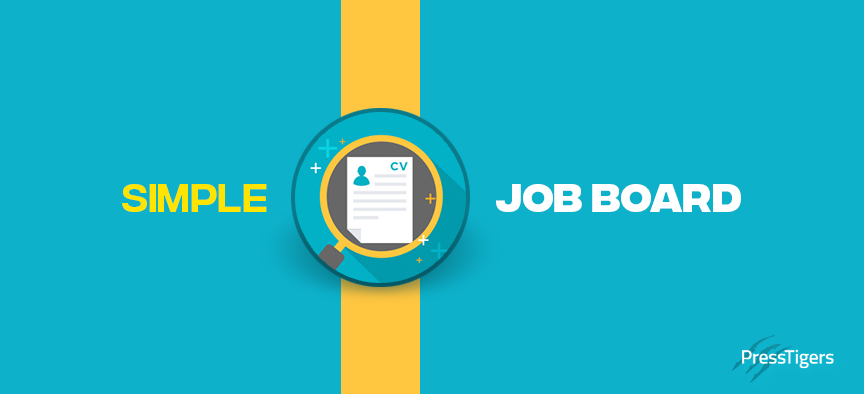 PressTigers
Top 5 Advantages of Online Recruitment with Job Boards
Job boards have become quite popular after the rise in online recruitment and online job posting. It has many benefits not only for the organizations that are looking for employees. In addition to this, it also empowers recruiting firms in the selection of candidates to get the best resumes for desired and relevant jobs as per the candidate's skills.
There are many online websites, apps, and software systems that are functioning as job finders, for job searching and job posting. Why do most companies fail to recruit the right candidates for the job? This article will help you understand how you can get rid of the pain of recruiting and interviewing with a simple job board.
Let's explore all the advantages that come with job boards. Then we can jump into the product that will save us all the hassle.
5 Benefits of Job Boards for Online Recruiters and Companies
Job boards are your key tools when it comes to creating a brand image for the company. The importance of branding is very evident to employers, it comes to creating a customized job board for job listing and job posting on your own website. How convenient is that?
You can add multiple job features, customized applications and add-ons to create a job board that serves the purpose. Save all your time and resources by hiring quality resources with online recruitment.
Post-niche-based jobs with the easy job posting and hire befitting candidates that fit the job roles as described in your own job description. Get all the resumes direct through email and keep track of applicant data with a secure database.
You can have a unique approach for a job posting and job listing with customized job board plugins. It allows you to introduce advanced keyword searches concerning skills and demographics. Employers can find an ideal candidate having all the required skills.
Do you know? You can secure the whole job posting and recruitment process by granting limited access to those who are posting jobs and listing. You can approve the adds.
With front-end job posting, it has become even easier with a simple job board to start recruiting at a much faster rate with all the conveniences. All you have to do just install a plugin and there you have the most lightweight and highly functional job board.
Are you looking for a Customized Job Board? – Find Stunning Add-ons
For job listing, you can directly add job features and applications right from the dashboard. Here are some of the outstanding add-ons that can be found in your "ideal job board."
You have the leverage to get the best candidate among all the applicants. Have a look at this job board that can give leverage to your organization in bagging the best candidates:
The add-ons include:
Multiple Attachment Fields
Email Application
How to Apply
SJB Application to PDF
Job Board CAPTCHA
Company Details & Filter
Job Industry Filter
Job Level Filter
Content Replacement
Do you think anything is missing? If you want any other personalized add-on. Feel absolutely free to reach out to us here!
Which is the Best Job Board for Employers?
With so many options in the market, we decided to help you make a clear decision by stating the facts related to the job board that is helping recruiters across the globe. Why is it the most reliable job board?
Take a glimpse into the offered features that allow you to have a personalized experience. While you are at it, let's explore it together.
Manage, add, and categorize all job postings with the use of granular WordPress User Interface.
Job listers can add job types in job listings.
If you have to create an individual job, you can add a location.
Enlist a job listing with a particular category, and add category shortcode.
A specified shortcode can help you add job location.
Use a specified shortcode to add job type while job posting.
Job listing requires you to add a combination of various shortcodes.
Security comes first, so use the Anti-hotlinking option.
You can upload documents with help of available extensions.
A transparent and clear list of applicants is shown on your board.
Global settings allow you job posting, job listing, application of job features, filters and to get direct email notifications as per your command.
If you want to create a job board, use this easy tutorial to get all the help you need. Do you still have any questions? Feel free to contact PressTigers.
Get your hands on this amazing job board and start hiring the best people in the field!
Written By: Saadia Baloch