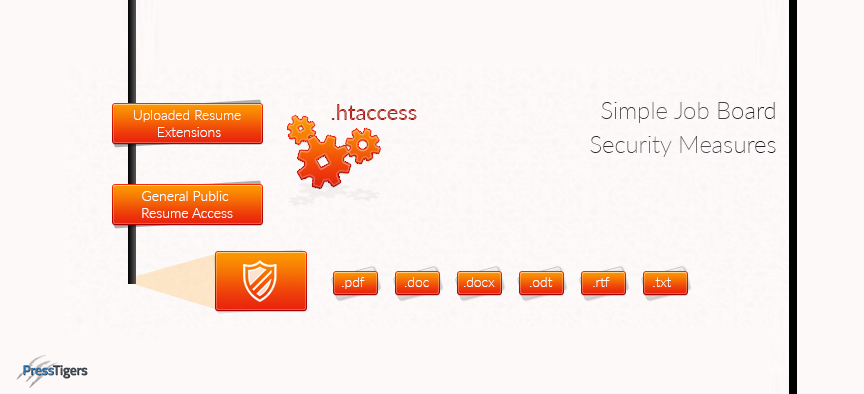 PressTigers
Simple Job Board Security Measures
WordPress is the most popular and widely used CMS as millions of people are using it nowadays. That is why, hackers and spammers always have keen interest to attack the security of WordPress. Simple Job Board is a simple and robust plugin for your WordPress site. It contains your important uploaded data related to resumes so how Simple Job Board is securing your data from hackers and spammers?
Recent Simple Job Board version is more powerful than its previous versions because now it secures your job board from malicious uploads. It also prevents general public to access your private data. Security measures are mainly focused on the following two aspects:
Uploaded resume extensions
General public resume access
Security Measures for Uploaded Resume:
Job Board security is measured from both ends (front-end and back-end). For front-end security, uploads are restricted to commonly used resume formats (.pdf, .doc, .docx, .odt, .rtf, .txt ). General public is restricted only to upload their resume in above mentioned formats.
For back-end security, you can control the uploaded resume extensions from Settings menu. You can allow selected file extensions for front-end uploaded files.