PressTigers
SimpleFolio – The Ultimate Portfolio Plugin
Are you looking for a WordPress portfolio plugin for your website? If yes, then you're at the right place! Even if you aren't looking for a specific portfolio plugin, then maybe it's time your WordPress website should have one.
SimpleFolio is a portfolio plugin exclusively developed for WordPress by PressTigers. It is a portfolio plugin that is easy to use and comes with amazing functionality and features. But why do you even need a portfolio plugin? Well, portfolios play a huge role in marketing in terms of hunting down business prospects. Let's say you're a design company and are looking for clients. Through the SimpleFolio plugin, you can easily showcase your portfolio on a website and get those clients. The entire process of publishing your portfolio is quite an easy one which makes the plugin even more appealing.
Here are some features of SimpleFolio by PressTigers:
SimpleFolio Features:
SimpleFolio is designed keeping in view that you're able to create and manage multiple portfolios on your website. This simply means that you have the autonomy to select different sets of items and even individual settings.
Responsive:
The biggest feature of SimpleFolio is that it is responsive. We know that if you have used a portfolio plugin before chances are you haven't had a great experience. This is simply because most portfolio plugins out there aren't exactly responsive. SimpleFolio, on the other hand, is fast and responsive which allows it to perform all the adequate functions required.
Easy of Use:
Another feature of Simple Folio is that it is easy to use. One of the basic criteria of any good plugin is that it should be user friendly. SimpleFolio hence falls perfectly under these criteria.
Customization:
There are plenty of customization features when it comes to SimpleFolio. You can add horizontal or vertical portfolio grids and decide on what kind of portfolios you need to add. Customization within SimpleFolio allows you to expand your ideas when it comes to displaying portfolio items.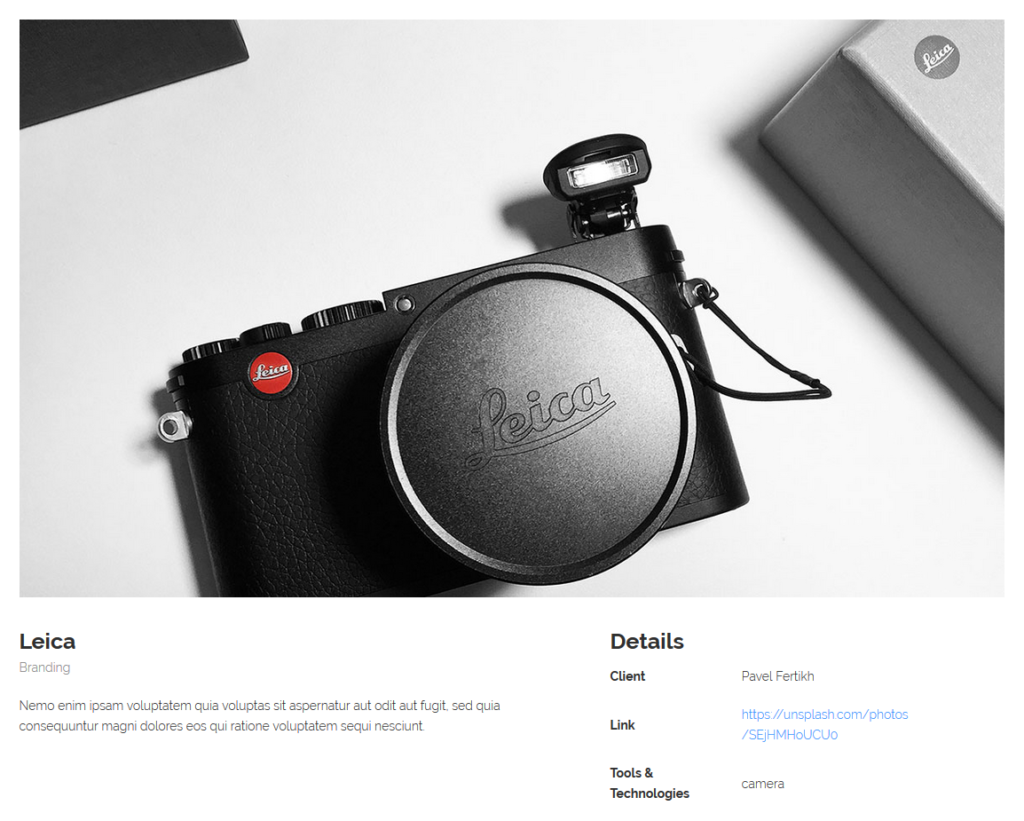 Inside Grid Placement:
Inside grid, placement refers to a portfolio view within a systemized view. It is especially useful in terms of displaying your profile in a permanent way. Grids also play a unique role in terms of providing symmetry and organization within a webpage. Grids are actually quite fundamental to the concept of SimpleFolio as they're the reason why effective placement and design of portfolio items is accomplished.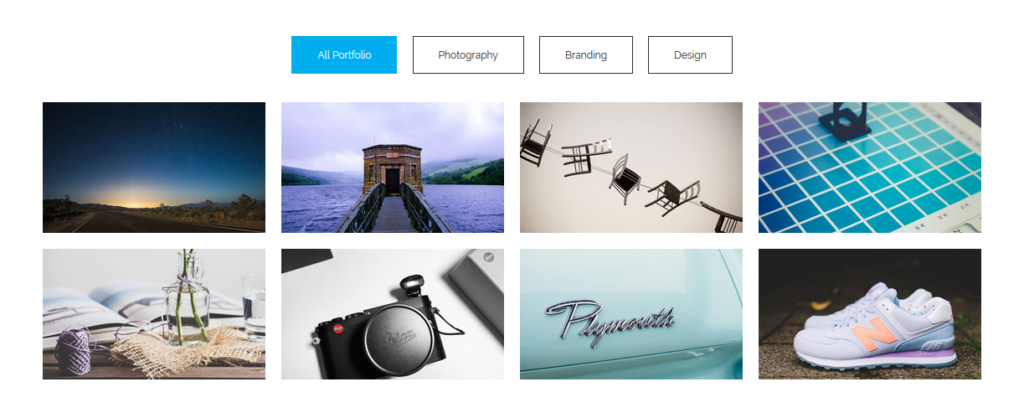 Automatic Shortcode Generator:
The ease of use can be understood with the help of SimpleFolio's shortcode generator. Once the files of your portfolio have been uploaded, the plugin automatically generates a shortcode which you can place on the frontend of your website.
The portfolio is rendered on the front end using a simple shortcode
[

simple_folio

id

="

put

portfolio

id

here

"

]
The entire process becomes quite streamlined with this shortcode generator and it can be played around anytime you want. The fact is, making things is the number one priority for SimpleFolio which is also the reason why we refer it to as 'Simple'.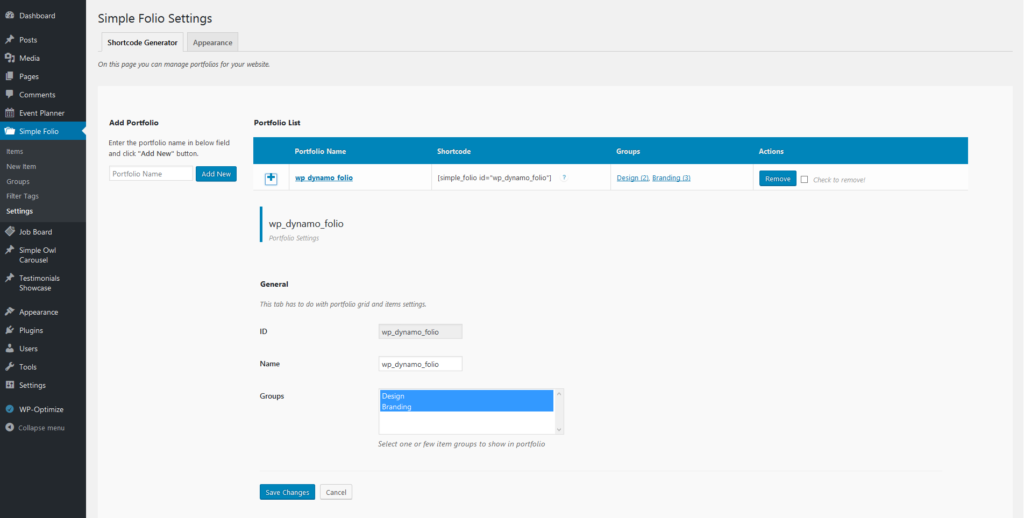 How to Install SimpleFolio on your WordPress Website?
In order to Install SimpleFolio on your WordPress, follow the following procedure.
The installation process is quite simple for the plugin. All you have to do is to download the plugin and save it on your computer.
Once you have it saved, you need to upload simple-folio.zip to the /wp-content/plugins/ directory to your web server.
Maneuver over to your plugins menu in WordPress.
Click on Activate Button
Create a standard WordPress page or post and use [simple_folio id="put portfolio id here"] shortcode in the editor.

In a Nutshell:
Are you a graphic designer? Or a company looking to get some clients? The answer is SimpleFolio. It enables you to showcase your portfolio on your website in a fast and easy manner. It is also exceptionally responsive and its performance is up to par with the best plugins out there. Trust us, this is one solution that will change the way prospective clients view your profile or even when they approach you.
So, what are you waiting for? Go ahead and download it today and get your portfolio up and running!