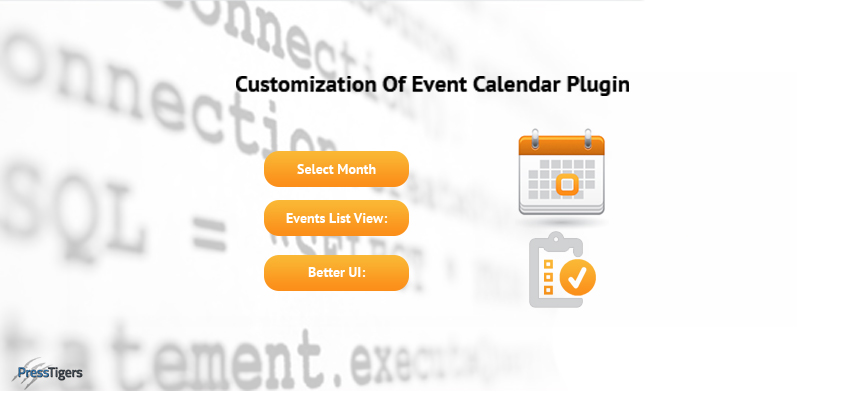 PressTigers
Customization Of Event Calendar Plugin
Event Calendar is an extensible plugin to create and manage events in WordPress. One of our Client's project need was to add the customized functionalities of Select Month and Events list view. A better UI for a single event detail was also needed.
Select Month:
Previously User was able to only view the immediate previous month events and the immediate next month events. To make user able to select and view events of any specific month of his own choice, Select month functionality was added in Calendar view page template of the plugin.
Events List View:
WordPress custom page template file was added for events list view in the plugin so that switching between list and calendar view could be done by Users.
Better UI:
Single event detailed view page template was restructured as per requirement. Icons of More details and Venue were added. Two external links of Back to Calendar view and List of all events were also integrated respectively. Single featured event could also be displayed at Homepage events slider.