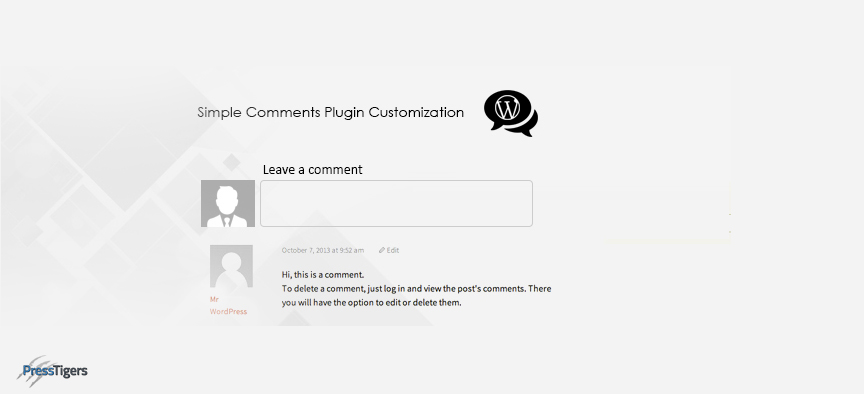 PressTigers
Simple Comments Plugin Customization
The feature to add comments to any news story adds to interactive nature of an online business. Business these days evolve with the help of recommendations coming from the customer base. This can easily be made possible with an easy going comments plugin that can record and display the most valuable comments coming from all different audiences.
On an online news and podcasts portal, comment section was not appearing with every post. Reason being comment submit action refreshes the page and redirects the user to detail page of the post. Due to this reason,client wanted to display comments on main blog page and comments posted asynchronously. We integrated the Simple Comment Plugin to display comment box with each post in main blog page and customized it to handle the Ajax comment submission with standard WordPress Ajax request. Along with posting comments, integration populates the newly added comment below the post and updates the comment counts.
A widget was developed that displays top comments on the basis of number of likes using Simple Comment Plugin database tables.