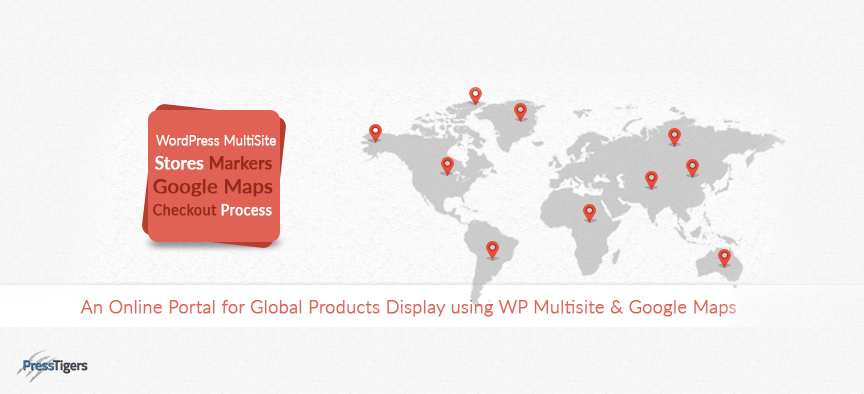 PressTigers
An Online Portal for Global Products Display using WP Multisite Google Maps
By using WordPress Multisite feature, we created an Online Portal (main website) for showing all global stores products required by our client. Different websites' users (who owns a store) could register their stores on this main web portal.
All stores markers will be displayed using Google Maps. By hovering on a single store marker, its products will be shown on the right navigation/sidebar. Also the hover popup will open and there will be a website link of that particular store. Users can redirect themselves to that particular store for seeing all products just by clicking on their website link. By clicking on any particular product, User will be redirected to product's single page details/information and can also add that product to cart.
After the checkout process, orders will be generated for all the stores separately. Main web portal will be getting a commission after selling the products.
We also added global products search on Google Maps with a radius option. User can search stores from their current location to a given radius.